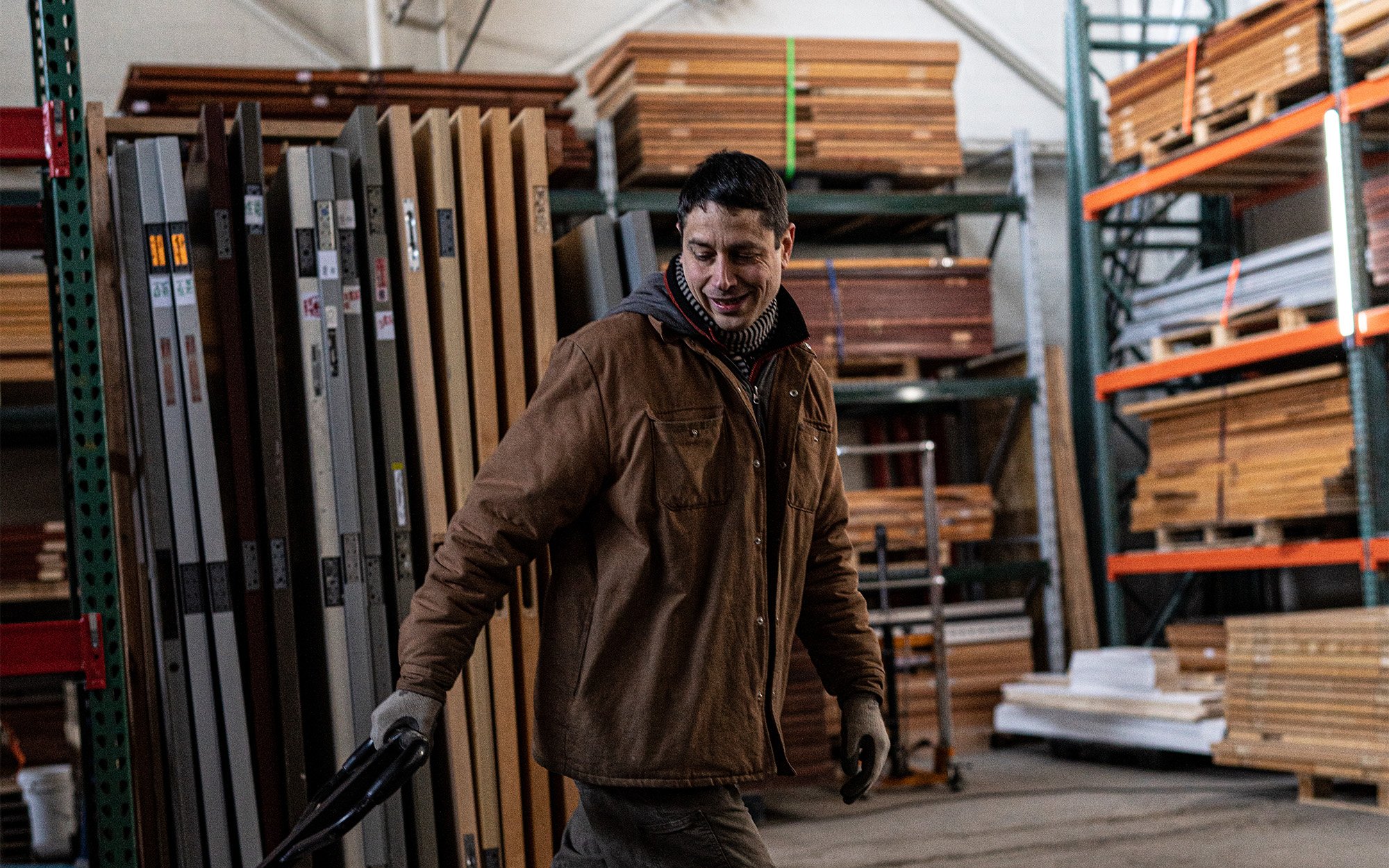 August 14, 2023
Salvage Superstar: Doors Unhinged
"I [saw] an unrealized opportunity in construction waste. We had all these high-quality materials going to the landfill because there was nothing else to do with them."
Ellsworth's mission was simple: take those doors, frames, and hardware and put them back into projects, unlocking both environmental benefits and cost savings. Since starting in his home, the company has expanded into a 5,000-square-foot headquarters with almost 1,000 doors in inventory, and claims to be the only supplier of reclaimed commercial door systems in the United States.
The doors, sourced from commercial projects, are often in pristine condition but occasionally need a slight touch-up. "Sometimes the customer wants to have them painted, so it requires us to remove the existing finish so the paint adheres well," Ellsworth says.
The potential stream of material is vast, so the company does very little prospecting to keep up its inventory. But it does have to work to find clients interested in taking items. "There's an imbalance in the market right now where there's so much material being thrown away and so few projects that are installing them again," Ellsworth says.
But he remains hopeful. "Ideally we'd love to scale up our capacity and move a lot more doors in inventory and very quickly be able to respond to the needs of an individual project."
Would you like to comment on this article? Send your thoughts to: [email protected]