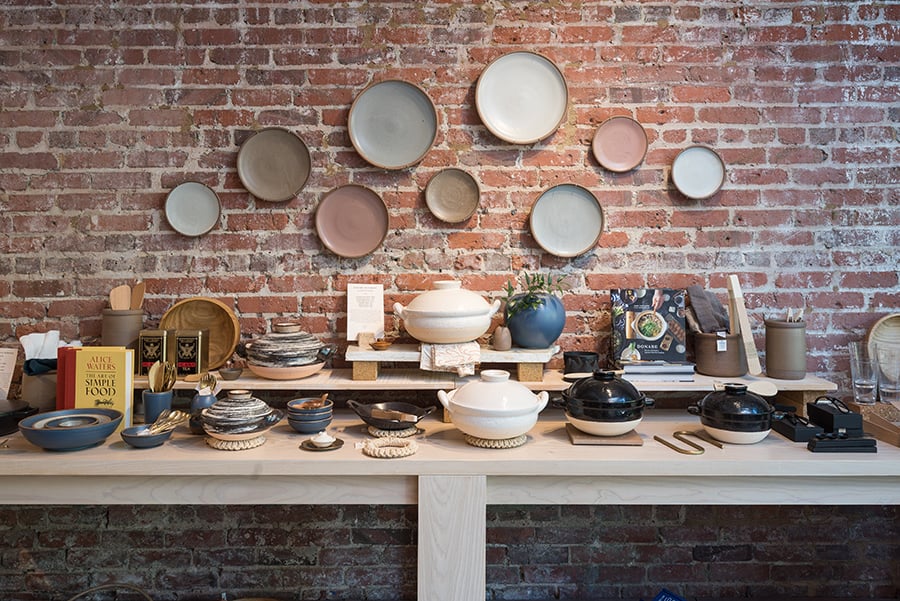 March 21, 2018
North Carolina Design: This Studio is Tapping Into Asheville's Craft Roots
The Asheville, North Carolina–based design duo Shelter Collective grounds its practice in the personal and place-based.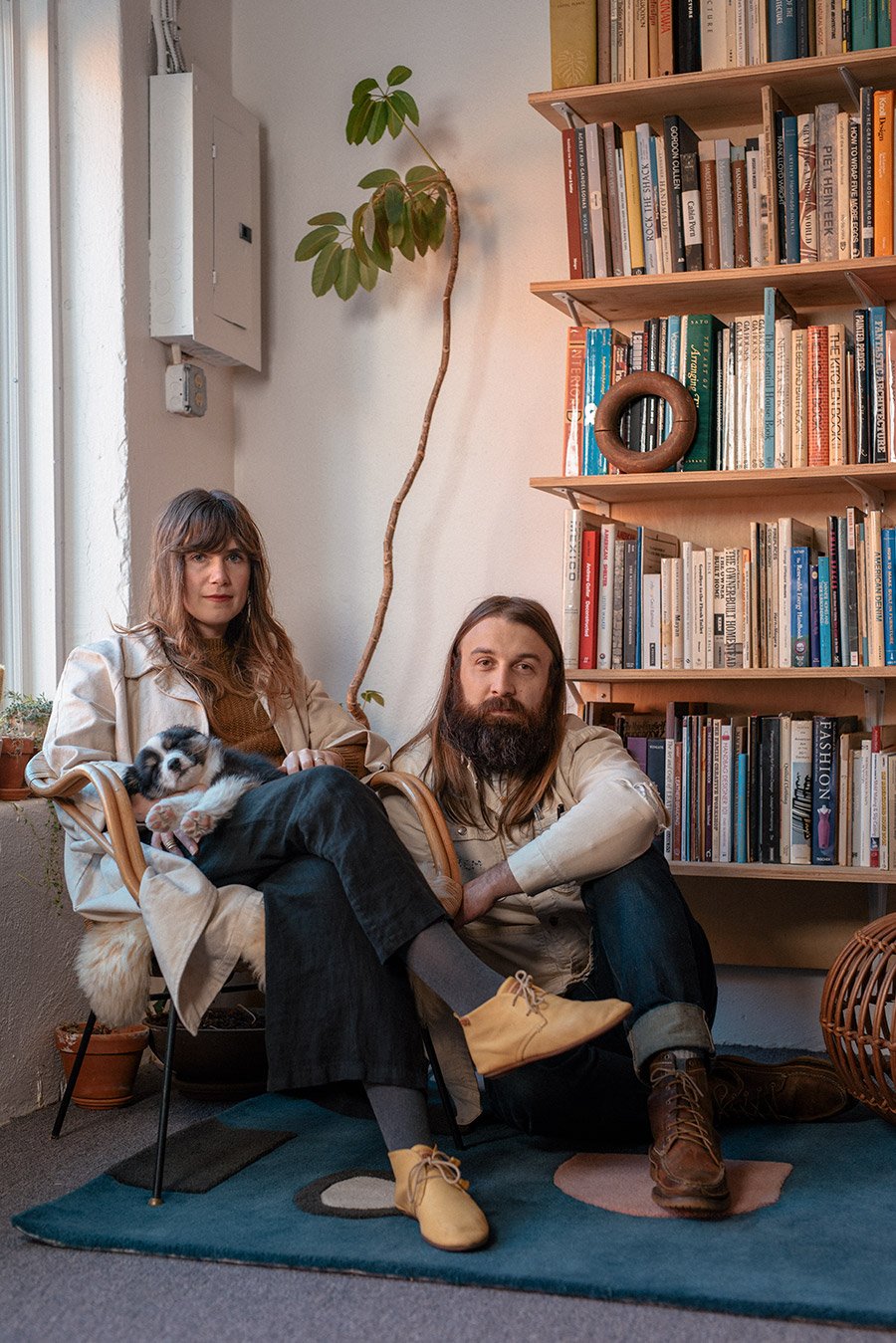 For its March 2018 issue, Metropolis Magazine explored the three great North American design regions: The Pacific Northwest, North Carolina, and Minnesota. We looked at each area's deep historic connections to architecture and design, as well as the contemporary practices thriving there today. Stay tuned to our homepage as March issue articles such as this one go online; you can also find the latest updates here.
---
There's a hard-to-pin-down quality about the work of Shelter Collective, the Asheville, North Carolina–based husband-and-wife design team of Rob Maddox and Karie Reinertson. An echo of the '70s back-to-the-land movement. A touch of minimalism. A suggestion of Danish Modern. Implicitly, that effect is the result of a process aimed not so much at the application of an aesthetic but an alignment of the way something looks and feels, the way it's made, the people who make it, and the place it will hold in the world.
The couple met at Yestermorrow Design/Build School in Vermont, where they had gone to pursue their interests in outsider architecture, homesteading, and making "structures out of the way you live," says Maddox. Each came from a design background: Maddox had studied architecture at Tulane University; Reinertson, visual arts at the Corcoran School of the Arts & Design at George Washington University. And both gravitated toward the more holistic approach to design espoused by Yestermorrow and the ethos of architects of the '60s and '70s such as Lloyd Kahn, whose 1973 book Shelter later inspired the name of their business.
In 2010, the designers moved to Asheville, where Maddox worked at Virant Design, a small design/build firm, and Reinertson started making and selling tool rolls and bags. Through craft events and a nascent Instagram network, they connected to makers and designers in North Carolina and across the country. Besides working with others, the couple clearly wanted to work together. "The concept of Shelter started then," says Reinertson.
A Shelter Collective retail shop plus studio space opened in West Asheville in 2013, featuring Reinertson's bags along with products from two dozen small makers working at the intersection of art, craft, and design, she says. The name and the nature of the shop (now closed) reflected the spirit of collaboration the couple place at the center of their work.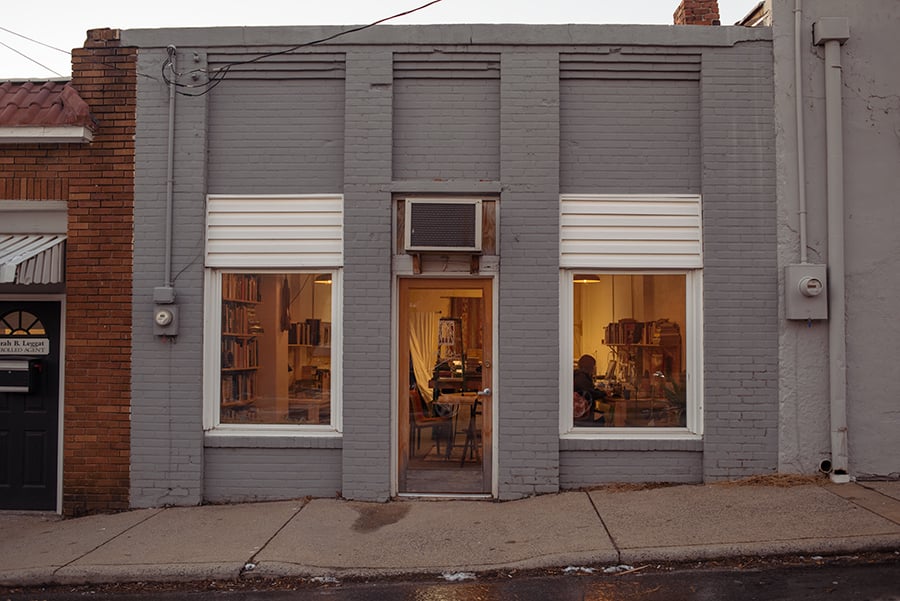 Through the years, they've continued to partner with many they met through the shop, including Marilyn Zapf, assistant director and curator at the Center for Craft, Creativity & Design (CCCD), an Asheville-based nonprofit organization focused on advancing the field of craft and supporting the next generation of makers. After Shelter Collective built and curated two wildly popular holiday pop-up shops at CCCD, Zapf approached the duo to design the display for the seminal exhibition Made in Western North Carolina. The show—which highlighted the output of regional artists and makers working in a range of disciplines—encouraged audiences "to consider the meaning of handmade objects beyond 'Do I want it?' 'Would I buy it?'" and situate them within a broader historical and contemporary context, says Zapf. Their exhibition design incorporated vintage textile shipping-container panels (still bearing the stamps of historic North Carolina brands) in a new timber structure, emphasizing the link between the state's industrial past and its independent maker present. The exhibit was later included in WantedDesign Brooklyn as part of NYCxDesign 2016, positioning western North Carolina makers within the national design scene. One of Shelter Collective's designs, a collaborative musical instrument produced with sculptor Jacob Brault, was recently included in a collection Zapf curated to represent Asheville in Outside the Box, a traveling exhibition of Toronto's Design Offsite Festival.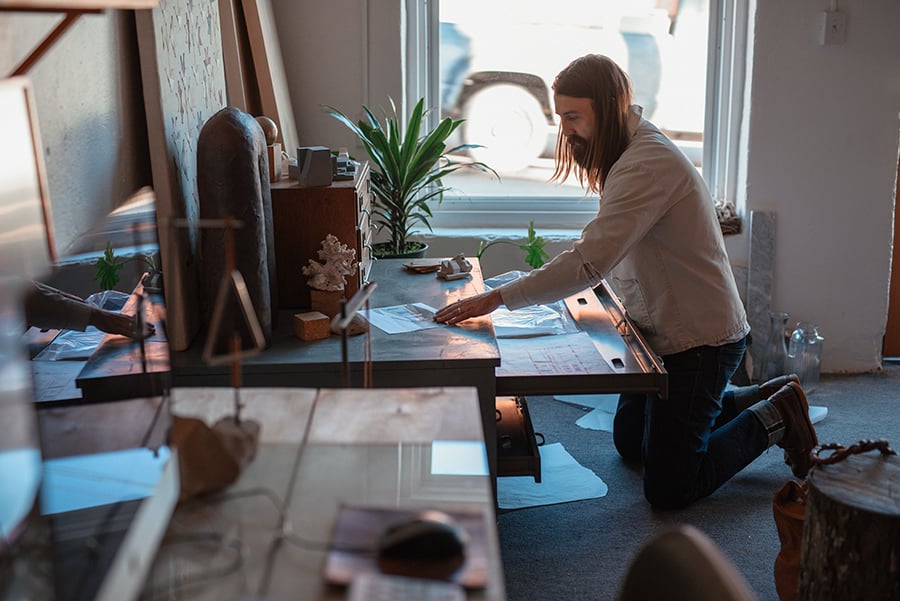 That North Carolina–rooted yet outward-looking perspective is part of what makes Shelter Collective unique, says Connie Matisse, who hired the firm to design the first retail space for East Fork Pottery, the company she and her husband, Alex, founded near Asheville in 2010. While western North Carolina has been a supportive environment for independent makers for decades, few are "part of a bigger conversation" outside the region, Connie notes. Maddox and Reinertson are among those who are, and their small-scale, big-impact approach is one reason they were her first—and only—choice for designing East Fork's retail presence. Shelter Collective conceived three design options, but it was in many ways a "wordless conversation," Connie says, based on their relationship and her complete trust in their design sensibility, skills, and processes.
This type of relationship-based approach has led the firm in new directions. Although Maddox and Reinertson had previously completed just interiors for hospitality and retail, they recently finished their first residential project for a contemporary home on Martha's Vineyard, aiming for something that could reflect "any time from the 19th century to now and still be on point," says Maddox. The couple selected or designed each of the 450 objects in the home, fabricating custom pieces through regional makers they admired, such as cluster pendant lighting by New York's Allied Maker and a custom walnut-slab bed by Marshall Farm Woodworks of Martha's Vineyard. "Every object was made by someone we know is committed to craftsmanship and quality," says Reinertson.
Shelter Collective's design work alternates between the public-facing and the personal, the temporary and the permanent. "We've been lucky over the past few years to work with people who are really committed to the work they're doing," says Reinertson. "The idea is to continue to work with people who want to create something really exciting together."
You may also enjoy "North Carolina Design: Anchored by Deep Roots, the State's Furniture Industry Is Evolving."