January 14, 2022
The Gamble House Looks to the Future of Historic House Museums
What about the Gamble House positions it to move into the next generation of house museum experiences?
It's a really exciting time for house museums in communities like this one in that a lot of us understand the way people want to experience historic house museums has changed over time. That's something that museums are paying more attention to as well, and we don't want to [hear], "I've been there, I've seen it. I don't need to go back." We're thinking more broadly about the stories we tell, the variety of stories we tell, and the audiences we want to engage.
I think often there's also this feeling that this might not be a place where they are welcome or feeling trapped by a guided tour. There are options, [such as] a self-guided tour. Thinking that people want to experience places like this in different ways, and it's a great time to experiment with that. Coming out of the pandemic people have been able to see that they can do that that they could try different things, things they never necessarily imagined. The outdoors have been activated a bit more in the last few years. That was going on pre-pandemic, so it tied in nicely. [There's an] outdoor walking tour and the new garden behind the bookstore. It's a great place of refuge.
So how do you find the sweet spot between having the site be historically accurate but not too trapped in amber?
It's through all of your practices. This campus itself is really remarkable. Sometimes places have a need for certain types of fencing for security or access, but this place is open for people to come any time of the day. My boys went to preschool right next door and after school they'd want to run around with their friends. I as a museum professional always expected someone to come say, "It's closed, you shouldn't be in that area." We were very respectful of the space of course, but it's open access. I had such museum envy. Here they are closed, and they still have a steady stream of visitors to admire the house, to sit in the gardens, to play with their kids, to walk their dogs. It's such a great landscape and a gateway for people. We want to be part of a community. We're not closed off from it.
With the conversation evolving to focus on inclusion, that seems like it can be a tricky issue for houses that were built by wealthy white industrialists. How do you update the narrative and engage broader audiences?
We have to be more present in our community and learn more about what our community thinks of us.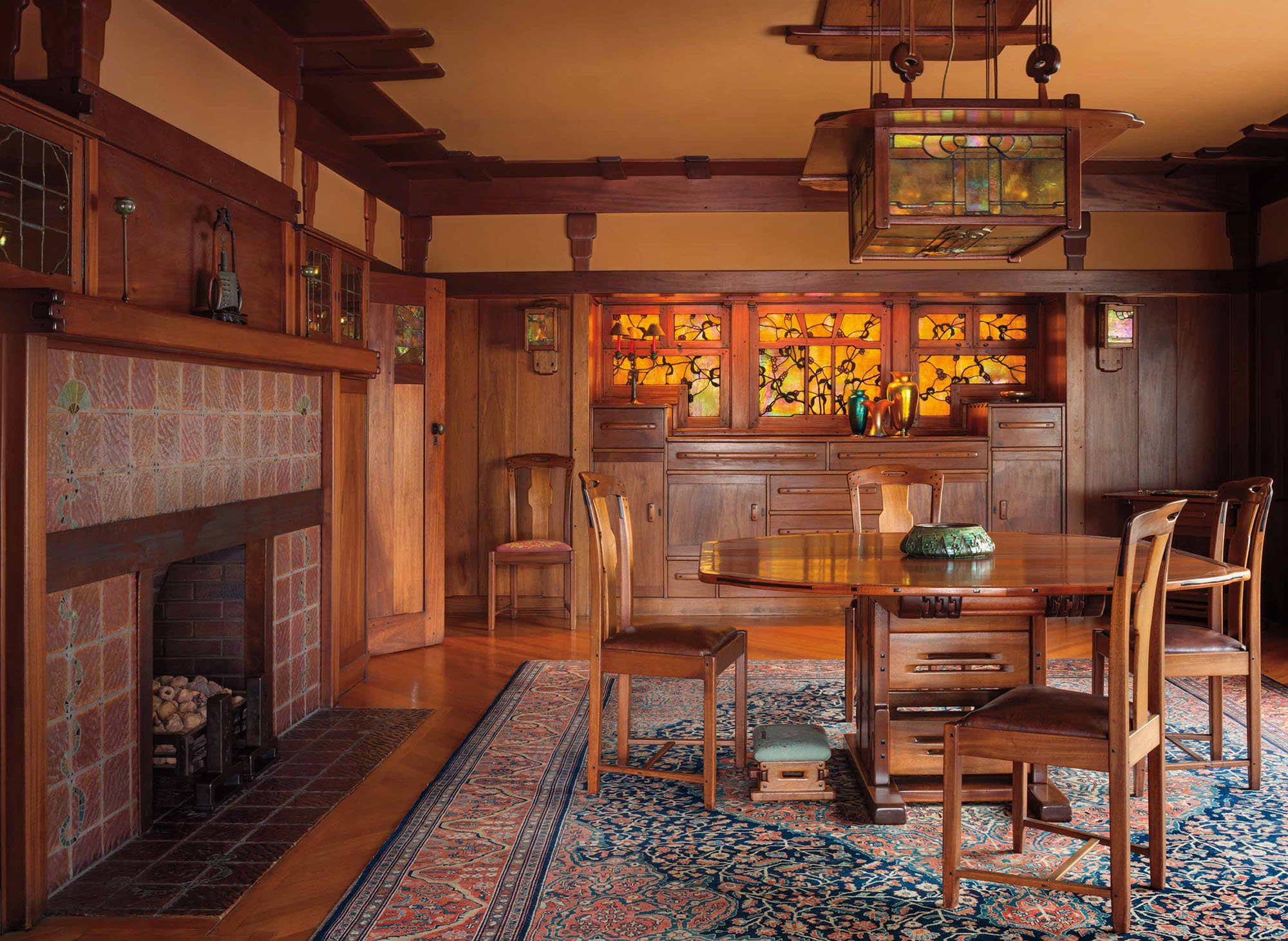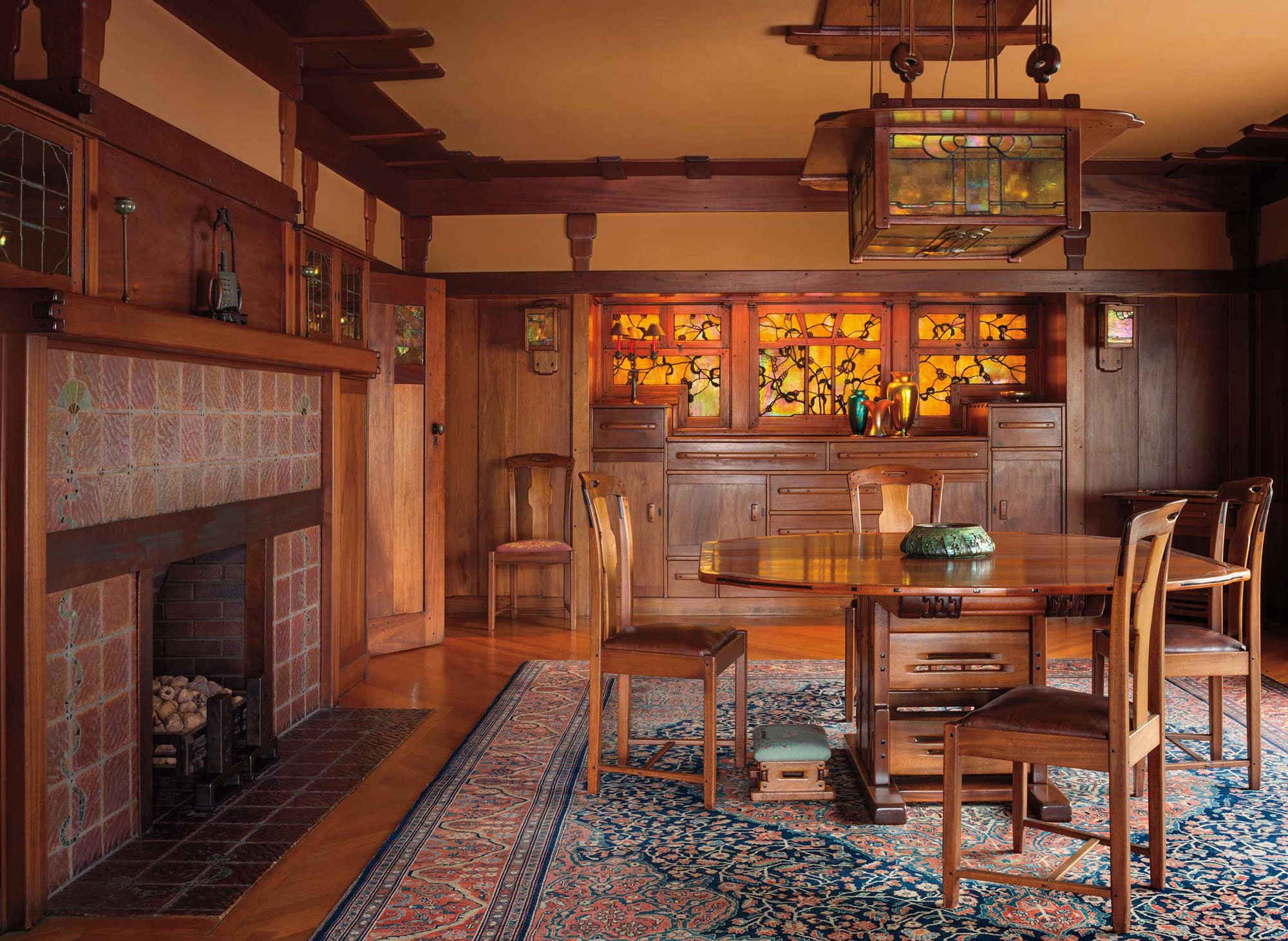 So how do you do that and what does the process look like?
Evaluations that are done outside in the community and internally with people who are walking the grounds. The board has seen that that's an area of growth of us, we need more data on public perception and public interest to see what people have to say so that we can have that data to run with.
House museums that seem to be the most experimental and push the envelope are ones associated with the modern movement in the U.S. Or is that a misconception—that modernist homes like the Neutra VDL House or MAK Center at the Schindler House are better suited to engage with contemporary design?
I don't know if that's the case. That's a really interesting question but I would guess that a lot of them face similar issues that we do. I haven't seen that it's about the period of time in which the house was built. Every couple of years there's an exhibit element that's in the Gamble House, [such as] the shiguchi exhibit.
You sound comfortable using the term "house museum," but what are some pros and cons of that phrase?
It sounds formal — "historic house museum" — but I like that "house" is in it, too. Or just calling it a "museum." There are a lot of thoughts and opinions on that word, too. We can call things any which way we can, it's [about] what kind of experience people have when they come.
Would you like to comment on this article? Send your thoughts to: [email protected]