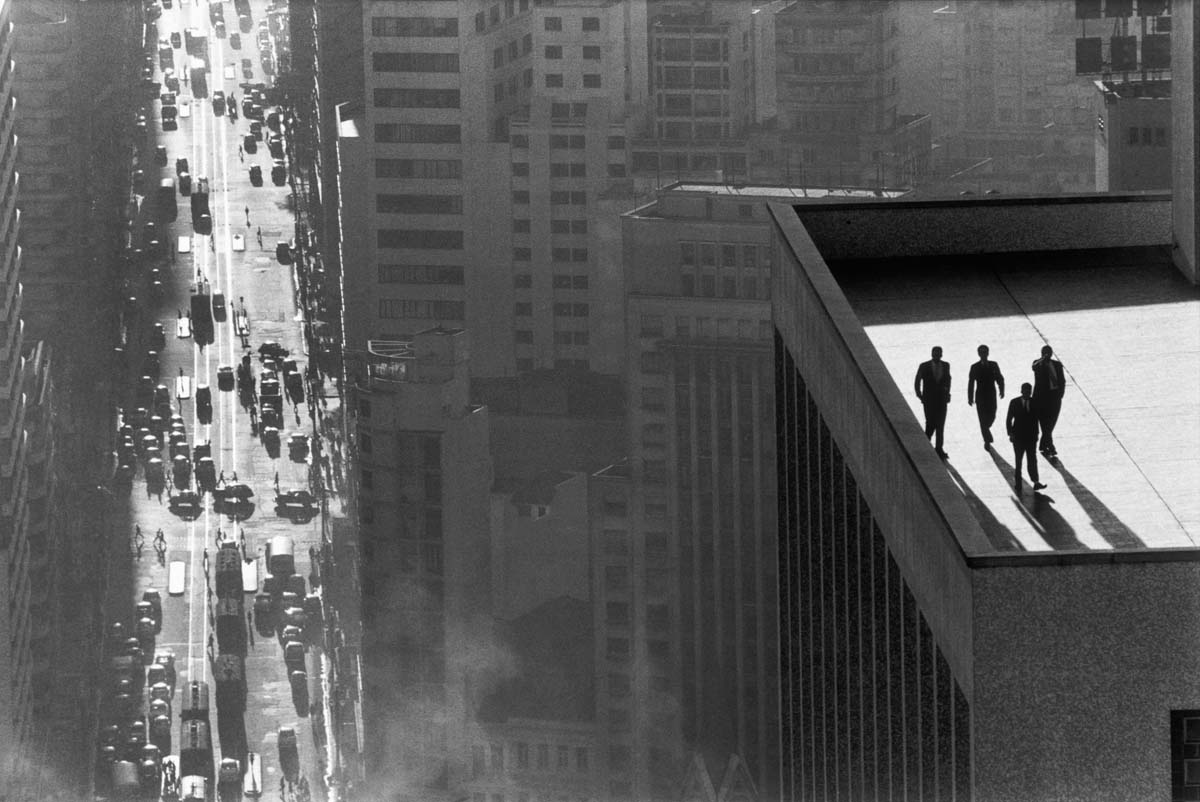 October 21, 2014
Witnessing History: Remembering Photographer René Burri, 1933-2014
A retrospective look at Swiss photographer René Burri's career reveals a portrait of the twentieth century.
René Burri's photographs often capture architecture's more evocative dimensions, as evidenced by his images of: the opening of Le Corbusier's church at Ronchamp (below), a soaring view of São Paulo's street life from (above), and the National Congress at Brasília (bottom).
Courtesy René Burri/Magnum
The photographer René Burri, famous for his architectural photography and his portraits of the twentieth century's greatest creative and political figures, died yesterday at 81. The news was reported by the Magnum Photo agency, where Burri had worked since 1956. "His contribution to Magnum and his unrivalled ability to tell stories and entertain us over this time will be part of his enormous legacy," said Martin Parr, President of Magnum Photos, in a statement. Burri had donated his archives, containing some 30,000 photographs, to the Musée de l'Élysee in Lausanne.
The following article, published in our March 2004 issue, has been edited to reflect Burri's passing.
---
It would be difficult for young photographers today to recreate the career of René Burri, who came of age in the 1950s—when being a generalist was considered a sign of artistic strength. In a career spanning more than 50 years and several genres, he has covered wars, revolutions, and all manner of political upheaval; shot street scenes of his beloved Paris and other world capitals; and created intimate portraits of some of the twentieth century's most significant figures.
Born in Switzerland in 1933, Burri took his first photograph at age 13; it caught a regal Winston Churchill riding in the back of a limousine. He joined the legendary Magnum photo agency at the age of 26 and soon after became a protegé of Henri Carton-Bresson.
Burri also cultivated a lifelong interest in architecture. "In art school I had a professor from the Bauhaus, Hans Finsler," he says. "Finsler instilled in me what he called 'the new essential things' about lines and buildings, and that seeped into my consciousness." The photographer was present at the opening of Ronchamp and later became friends with Le Corbusier, compiling a 1999 book on the master. Burri collaborated with Luis Barragán on a kind of prose-poem book that combined his images with the mystic musings of the architect. His book, René Burri Photographs (Phaidon Press, 2004), brought much of this impressive work into a single volume, creating a memorable portrait of the second half of the twentieth century.