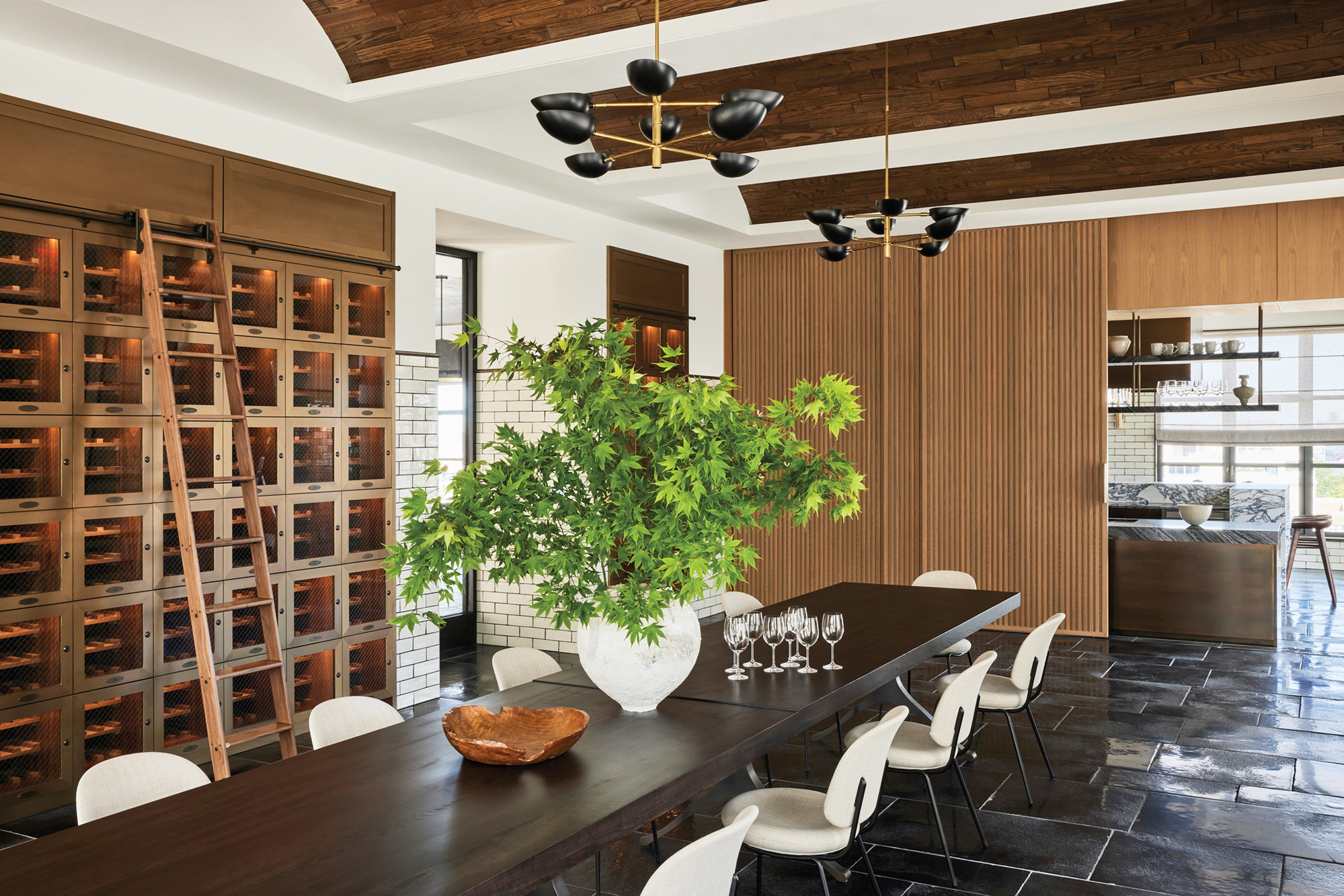 March 30, 2023
Morris Adjmi Architects on Creating Meaningful Environments
IN PARTNERSHIP WITH MA MA.COM
What makes an architecture and design practice unique? How do firms and offices develop areas of expertise, deep insights, and passion projects? For the Leading Edge series, Metropolis editor in chief Avinash Rajagopal sat down with 20 firms in 2023, speaking to practitioners about what distinguishes their work. Here are 11 architecture and design leaders on what gives them their edge. Watch the full series on DesignTV by SANDOW.
---
Through thoughtful connections—whether between a building and the surrounding city, an interior and exterior, or art and architecture—multidisciplinary firm MA | Morris Adjmi Architects delivers designs that are simultaneously iconic, contextual, and community-oriented. MA founder and principal Morris Adjmi discusses the importance of creating meaningful environments.
MA Bridges History and Art in a Compelling Way
"Growing up in New Orleans, I always noticed how the buildings were similar but different. I felt that was something that made them special: they were part of a bigger story, but they had their own identity as well. We try to do that in our work—bridging history, context, art, and experiences to create compelling buildings and environments.

A project we just finished that exemplifies this is The Grand Mulberry in New York City's Little Italy district. It was the former site of the Italian-American Museum, which is returning within the multifamily building's storefront. Having it fit in with fabric of the city was important to me, but I also wanted to bring the neighborhood's past and future together. We designed a special brick that has a series of domes to create a façade that is reminiscent of historic tenement buildings, then overlayed a more contemporary window grid on top of that. It creates this play between the sculptural qualities of the brick and the precision of the new windows. It recalls the neighborhood's history in a way that celebrates it—but it's also for our time and beyond.
Taking the Art and Design Narrative Further

To create something that's meaningful is very difficult. Every project site is different and unique, so if we bring the site into the design, then we can do something special. But it's not enough to just say, 'This reflects the neighborhood, or this reflects the context.' We strive to bring something more and take the design narrative beyond just a referential quotation of history or the building next door.

Art can really imbue the project with that special character. I am fascinated by the process that artists go through to bring personal experiences to their work. There's always stimulation in art, and I like to draw on that as well. Many of MA's projects have been inspired by artists, whether it's Rachel Whiteread, who makes positives of negative space, or Donald Judd and his sort of tight precision minimalism. Art and architecture can work together, they can feed each other.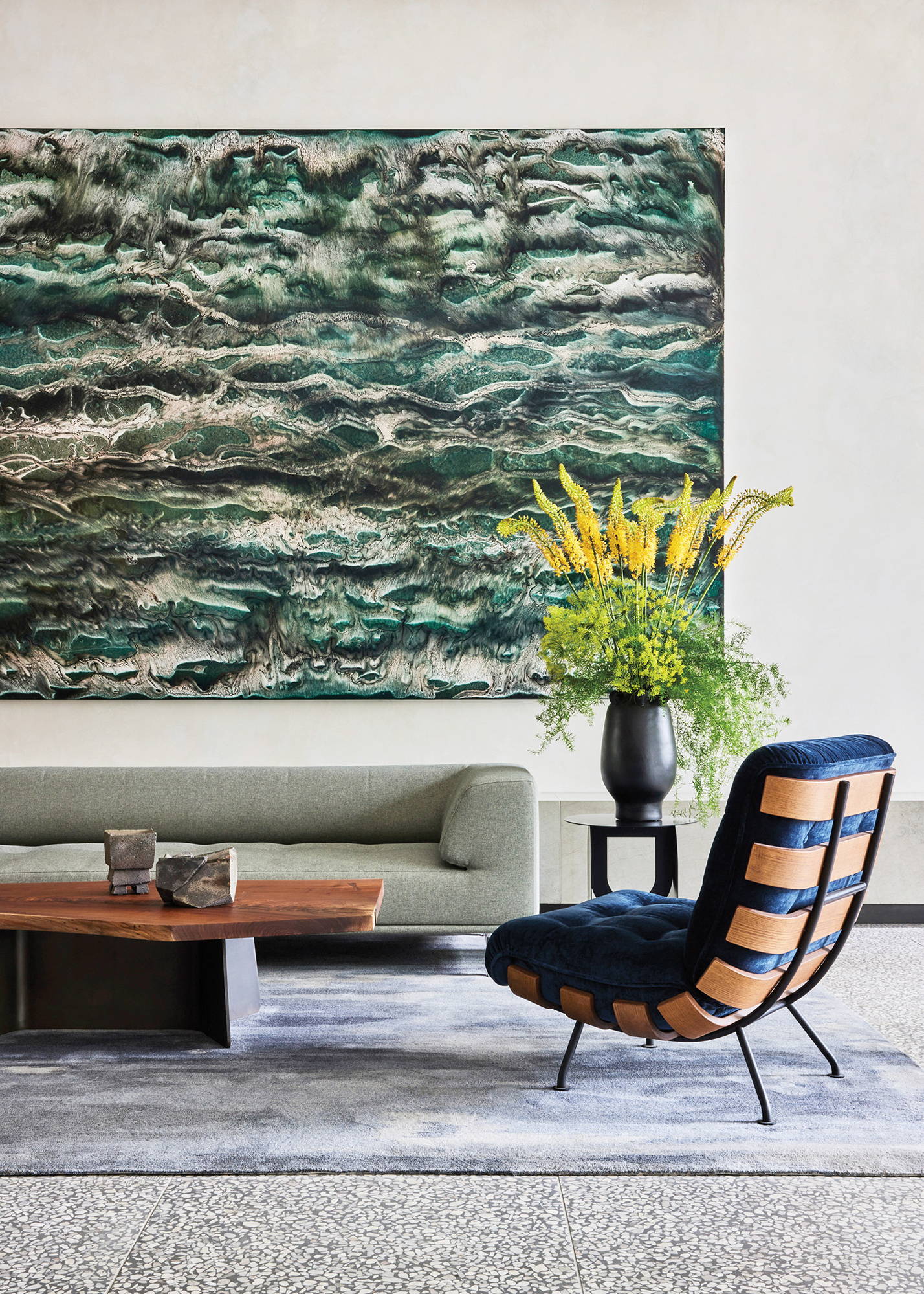 MA Creates an All-Encompassing Art Vision

When we were moving to our new office about eight years ago, I said: 'Why don't we start by creating an art program?' I had worked with Aldo Rossi for many years and had a collection of his drawings. We did an exhibition of those drawings, and that was the foundation of the practice and our appreciation for art.

From there, we launched a whole program of exhibitions, both with artists we knew, and those we were interested in collaborating with. The program enables us to do a few things that I think are unique, one being that we can continually change our environment. It's always fresh, and that stimulates different thinking. It also developed into another core service that we provide, which is art consulting.
---
The Leading Edge
This story is part of the Leading Edge Metropolis partnership series that examines what sets apart architecture and design practices. Explore the core values and new initiatives of industry innovators across disciplines.

Our projects start from the wider picture of the city to the site, to our building and the interiors, to the furniture, and then the actual art in the building. Our interior materials may be inspired by the exterior or the story of the exterior. Sometimes the interior starts to impact the way the architecture is organized or where the building entrance is. It really is a dialog between the two disciplines. We design in a way that doesn't divide the responsibilities. We unify our architecture and interior design teams in a way that they can work together to create a vision that's all-encompassing."
---

Morris Adjmi is the founder and principal of Morris Adjmi Architects (MA).
Would you like to comment on this article? Send your thoughts to: [email protected]