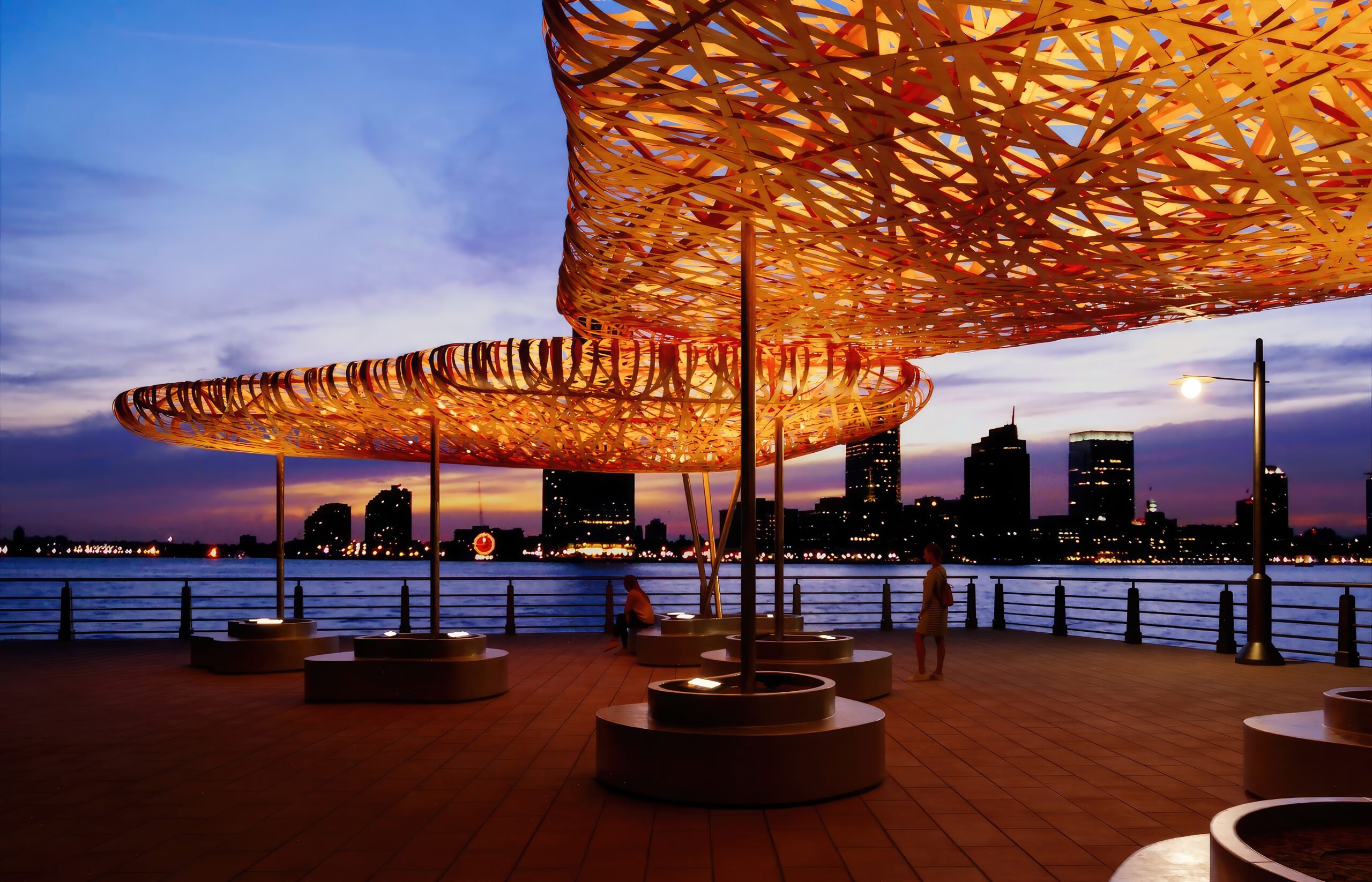 September 26, 2023
Design Pavilion 2023 Will Focus on Sustainability + Social Justice
Running from October 12-18, NYCxDESIGN presents Design Pavilion 2023, a public design exhibition with a series of experiential installations featuring established and emerging designers, architects and visionaries worldwide. In previous years, Design Pavilion has been hosted at Times Square, but now in its seventh year, it will be held all throughout New York from the Gansevoort Plaza to the World Trade Center Podium. This year's edition of Design Pavilion will feature inspiring activations and exhibitions evoking the themes of materiality, sustainability, and social justice.
"As we kickstart the months of preparation that lead up to the NYCxDESIGN Festival in May 2024, we're excited to partner with AIA New York and The Center for Architecture in celebration of Archtober, by offering the public a vision of stellar sustainable and ethical practices through the lens of design," said Ilene Shaw, NYCxDESIGN's executive director, and Design Pavilion founder.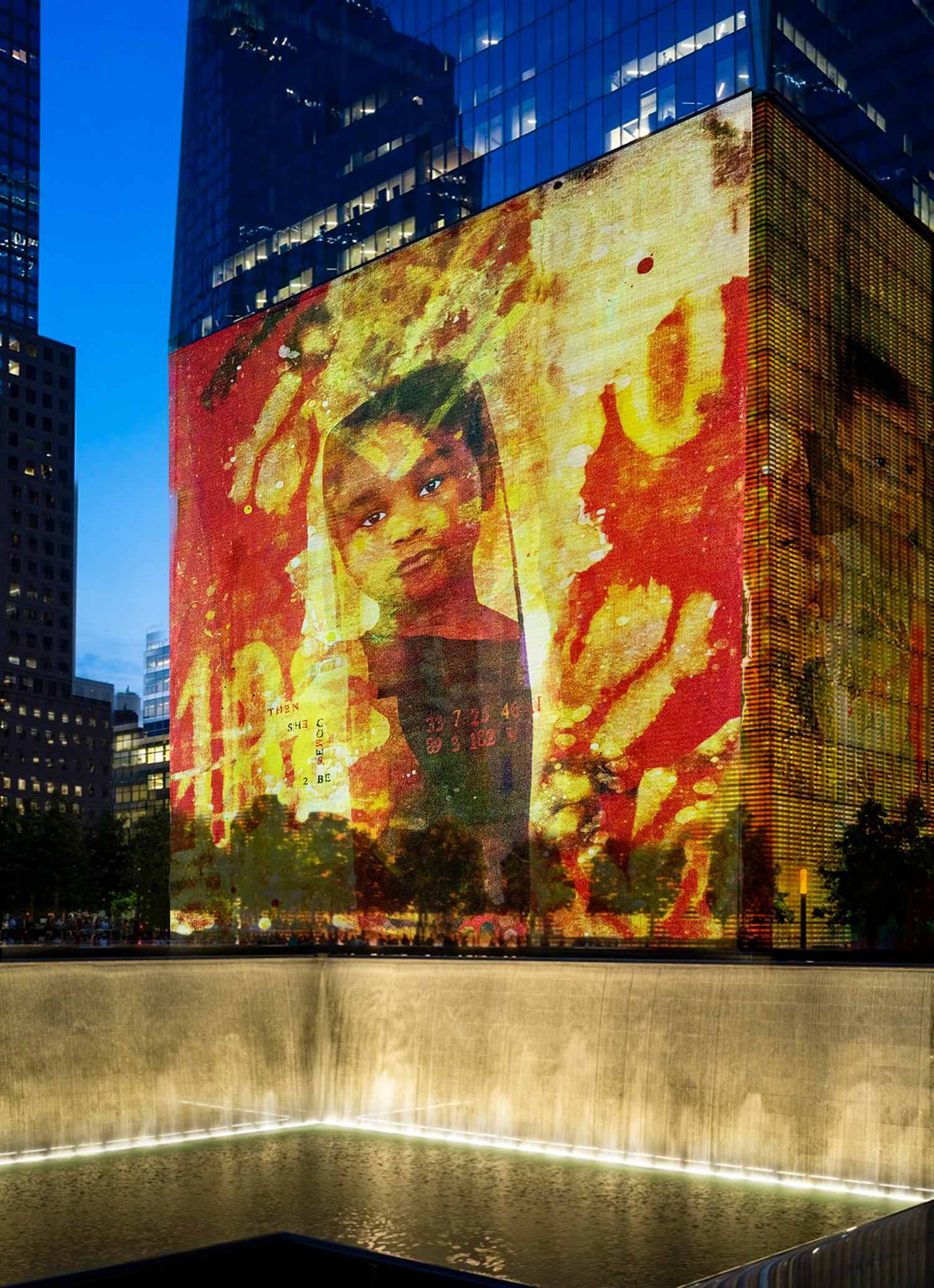 More on the Design Pavilion 2023 Activations
BAMBOO CLOUD
Gansevoort Plaza in Meatpacking District
October 12-18, 11am-9pm Daily
Bamboo Cloud by Shanghai architecture studio IILab, explores the potential of bamboo as a sustainable building construction material. Composed of bamboo strips woven into a surface hovering over an outdoor seating space, this installation breaks the boundaries of the material, showcasing how it's structurally resilient and how it could be used at building-scale. Working in collaboration with architectural lighting design firm L'Observatoire International and high efficiency lighting suppliers Nanometer Lighting Color Kinetics, Bamboo Cloud will also be washed aglow with light from below to showcase its beauty.
PUBLIC DISPLAY
Gansevoort Plaza in Meatpacking District
October 12-18, 11am-9pm Daily
Public Display by Seattle firm Studio Kër expands on the properties of Cross-Laminated Timber and how it can be used to facilitate public gathering and communication. Gansevoort Plaza, where the installation is held, will also serve as the location where the Design Talks series will be held, with curated discussions by Stockhom-based industrial design studio Form Us with Love on repurposing and elimination of the world's waste.
I WAS HERE
The Podium at One World Trade Center
October 12-18, 7pm-9pm Daily
The I Was Here project by artist Marjorie Guyon boldly reflects on our country's legacy of enslavement and commemorates the African Americans who were a part of that legacy by projecting animated Ancestor Spirit Portraits on all four sides of The World Trade Center Podium. Starting in Lexington, Kentucky, back in 2016, this series of public art installations, conceptualized with the help of digital agency Yes We Are Mad, also hopes to start the process of healing wounded sites.