June 1, 2021
Metropolis's Sustainability Symposium Returns Next Week with an All-Star Lineup
Pioneers in sustainable architecture as well as leading architects, designers, engineers, and manufacturers gather to discuss the future of the built environment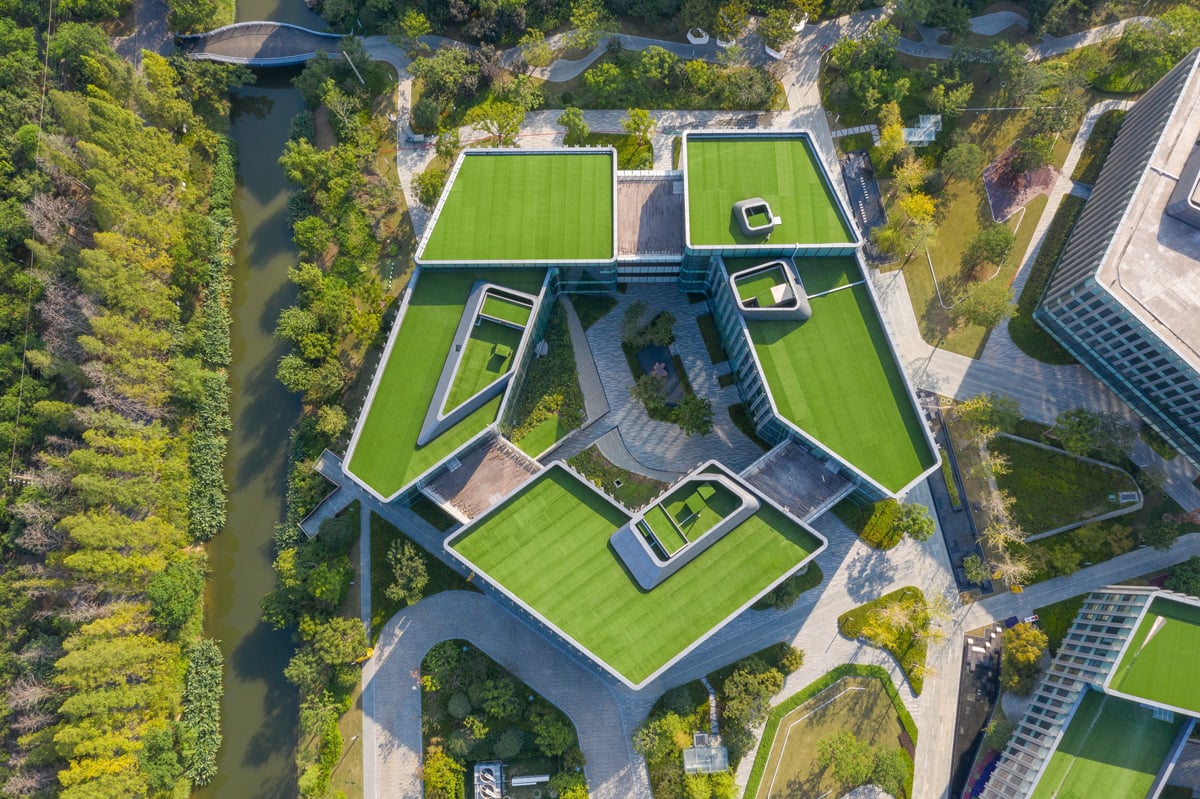 Next week, Metropolis Perspective: Sustainability 2021 returns with three live webinars, keynote addresses, and tool demonstrations—all to address the future of the built environment during a climate crisis, a global pandemic, and a time of historic inequity. The sessions will be held via Zoom, allowing attendees to interact with some of the foremost experts in sustainable design and healthy buildings. All three days of the symposium are free to attend, and are CEU accredited with AIA and IDCEC. Registrations are now open.
The event will kick off on June 7 with a keynote address by Edward Mazria, the founder and CEO of Architecture2030 and one of the foremost advocates for addressing climate change through the built environment. The 2021 AIA Gold Medal winner will be followed by a panel titled "Measuring Progress on Sustainability" will feature insights from DLR Group and LPA, as well as textiles manufacturer Carnegie. The two-hour webinar will end with a demonstration of cove.tool, which offers end-to-end automated performance analysis for building projects.
On June 8, the keynote will be delivered by Bill Walsh, founder of the influential Healthy Building Network (HBN). For over two decades, HBN has helped the building industry and corporations chart the course for spaces that support human and ecological wellbeing. The panel discussion "Healthier Buildings for All" will follow with perspectives from the architecture firms HDR and ZGF as well as architectural product manufacturers Armstrong Ceilings and Mecho. Ann Walsh from MATTER, a platform to build digital product libraries and manage specification information, will then provide a tool demonstration.
The final day of the symposium will feature a keynote address by Rachel Hodgdon, president and CEO of the International WELL Building Institute (IWBI), who will talk about how IWBI has risen to the challenge posed by COVID-19, using it to propel design for wellness into the mainstream. Experts from Gensler, NBBJ, Formica, and Tarkett will then tackle the topic "Understanding the Whole Life Impact of Buildings & Interiors," uniting performance analysis and human centric measures. The symposium will conclude with a demonstration of Tally, a vital LCA tool that integrates sustainability analysis into the design process.
Questions and comments from attendees will be welcome throughout all three events, offering a rare opportunity for dialogue with industry pioneers and leaders.
Register here for Metropolis Perspective: Sustainability 2021