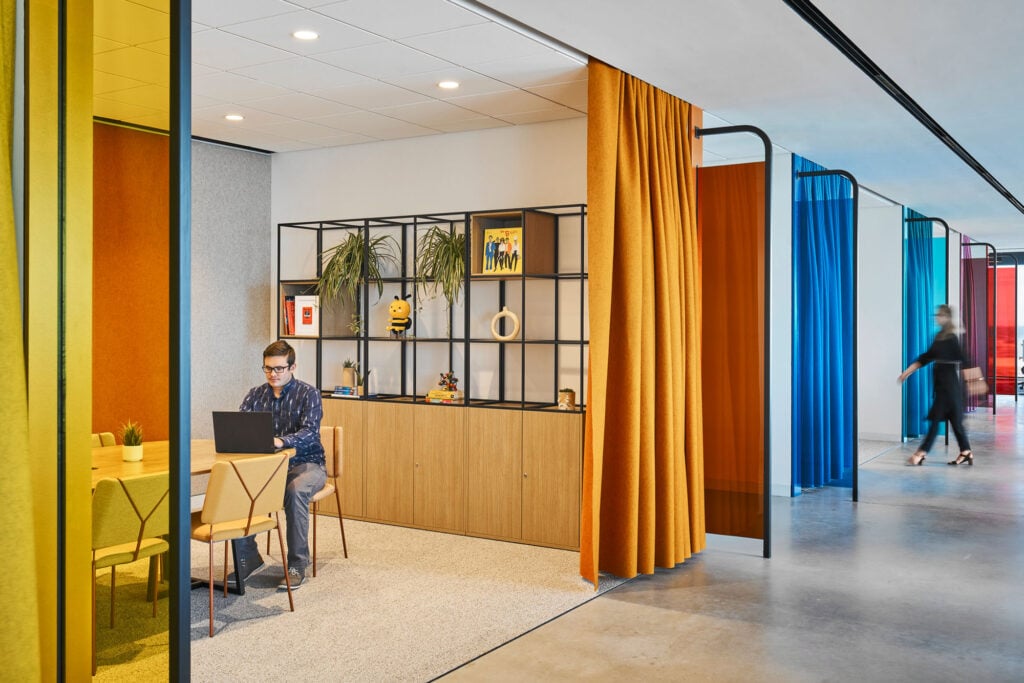 July 5, 2022
Redefining the Experience-Driven Workplace
Nena Martin, firmwide technology leader and director of workplace at Gensler, responded: "I think the biggest challenge is keeping your workforce. Furthermore, how do you bring people back into the office? How do we create space with a sense of purpose? How do we create dynamic space?" Martin averred that as a designer she has been doing a lot of what she calls "piloting,"—experimenting with various approaches. One of the comments she hears most often is, "Why do I need to go into an office when I'm just as productive here at home?" But she took issue with this, saying "there are many aspects that are being missed when you cut out the office completely: learning, mentoring, collaboration" that remain important.
"We're looking to do spaces that have more amenities as a means of drawing people back, a lot of hospitality-based spaces," she continued, echoing a broad interest in offices that have a lot of the creature comforts not just of home but of hotels, asking "how do we bring that comfort into the workplace?"
The fate of workplaces and the office buildings that house them is much larger than simple employee preference. Millions of square feet of office space continue to come online nationwide and cities require not only the tax revenue offices generate, but the resulting urban activity that supports a whole ecosystem of restaurants, delis, newsstands, and countless small businesses.
Ian Zapata, firmwide repositioning and landlord services practice area leader and design director at the host firm, warned against high expectations, at least at the beginning of the Great Return: "Even as people return to the office, there's not going to be the population there to support businesses and the street activity that makes cities exciting," he cautioned.
Brian Stromquist, Gensler's global practice leader of workplace design for technology, noted that renovating older buildings with character can also be a means of coaxing the working masses back into the city. "The future of work is experiential, right?" he said. "And you want something that feels special, and sort of culture driven. I think it's valuable to lean on architecture in that way." He added that the "ugly duckling buildings" of the 1980s and 1990s are also primed for renovation and "ripe for opportunities."
Zapata interjected the idea of wood construction as a means of making new office buildings more sustainable: "Office buildings are very hard to make carbon neutral, but that's the way we're headed with construction systems like mass timber."
He even brought up the specter of the suburban office "campus," and said there's hope for them if they break the stereotype of a "sea of parking lots." His take: "I think there's really a future for a lot of these sometimes million-square-foot campuses that are sitting empty now. It's densifying, giving them more diversity of usage that will make them relevant again."
---
The Think Tank discussions were held on May 5, 12, and 19. The conversations were presented in partnership with Arden Studio, CertainTeed, Grohe, and Garden on the Wall.
Would you like to comment on this article? Send your thoughts to: [email protected]