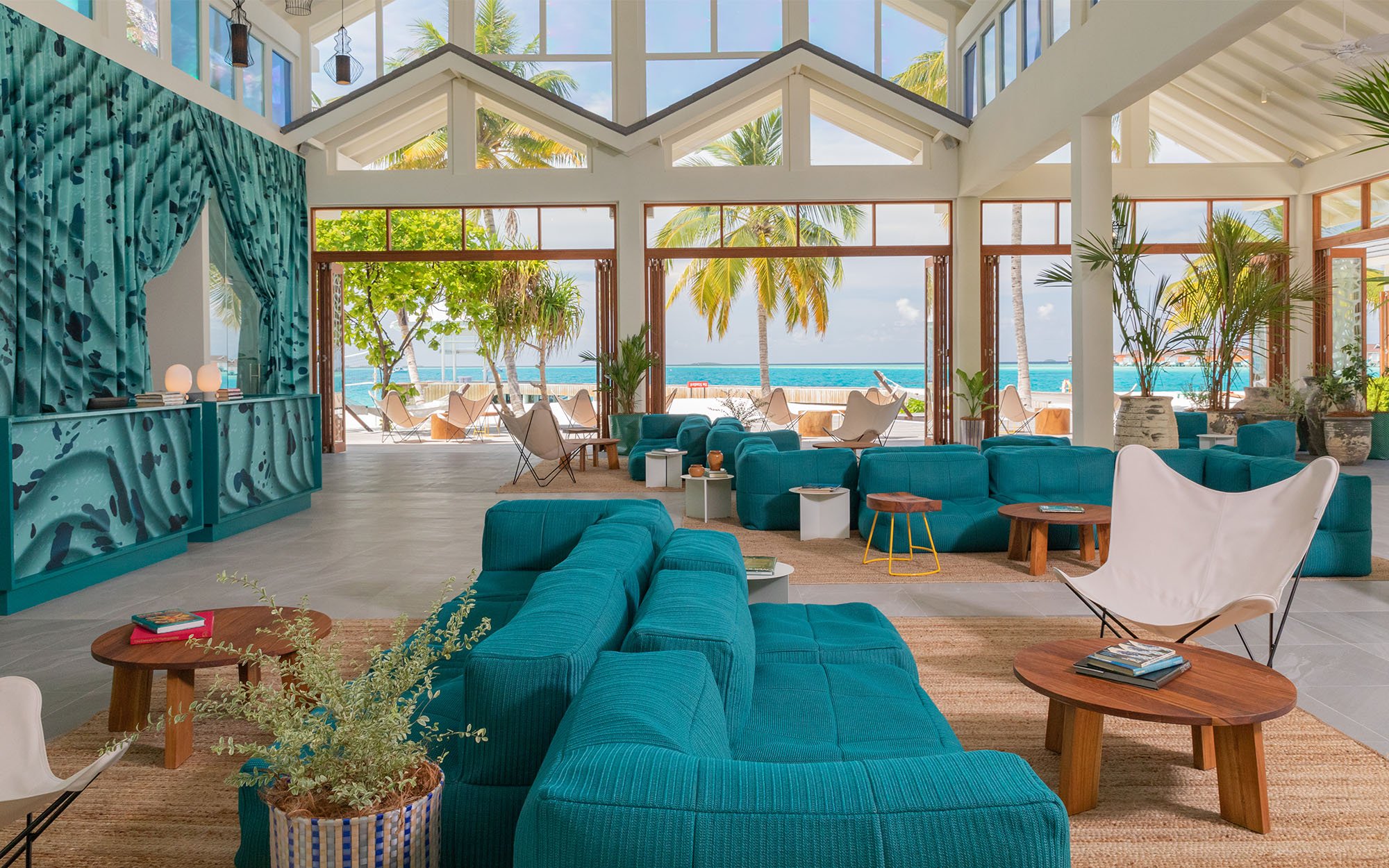 February 8, 2023
Matthew Goodrich on Designing Hospitality Spaces That Transport Us
IN PARTNERSHIP WITH GOODRICH GOODRICH.NYC
What makes an architecture and design practice unique? How do firms and offices develop areas of expertise, deep insights, and passion projects? For the Leading Edge series, Metropolis editor in chief Avinash Rajagopal sat down with 20 firms in 2022, speaking to practitioners about what distinguishes their work. Watch the full series on DesignTV by SANDOW.
---
What does it take to design hotels and restaurants that operate seamlessly and are also endlessly inspiring? Part of the Leading Edge series, GOODRICH founder and principal Matthew Goodrich talks to us about designing for hospitality spaces and how the firm's four Design Foundation pillars: Historic, Familiar, Aspirational, and Muse, help serve as a guide that helps drives inspirations for each project they tackle.
Matthew Goodrich On Unique Experiences
"We strive to make each project a completely unique experience rather than approaching the design from our own style or aesthetic point of view. We work to discover the ideal expression of a project—and that requires a lot of research into the site or the building or, more broadly, the neighborhood, city, or country the project is in.
One of the reasons you sense depth in our final designs is that we immerse ourselves as much as possible in all the different contexts of a space. We read novels, learn history, and walk the neighborhood to find these different stories. Then when we build that research into a place, we end up with a design that has multiple layers for guests to discover.
It's very tempting to say, "What's the design culture here and how do we reflect that back to the place?" We work hard to do our research more laterally so that we're learning about a movement, time period, or layer of recent history that may be lost to contemporary eyes and minds. Then we consider how to bring the different things we've discovered through research together to create a design language that will both make the project unique and rich, but also will bring forward stories or histories that even locals might not be familiar with.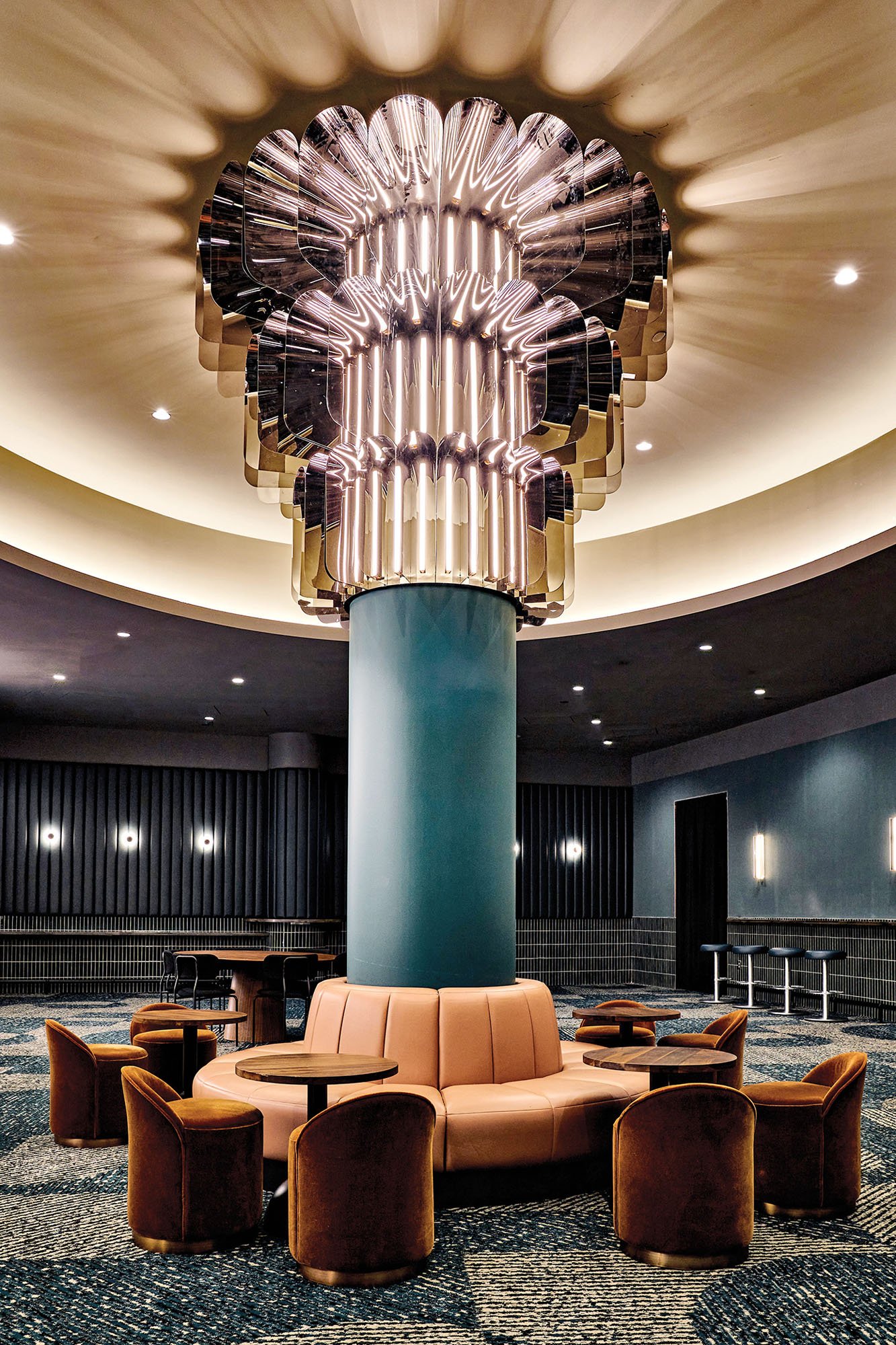 GOODRICH's Design Foundation Pillars
For every project we do, we have a Design Foundation comprising four different pillars. We have a Historic pillar that's related to the history of the site or the location. We have a Familiar pillar, which is a cultural component, something that our guests might know from literature, cinema, or pop culture. We have an Aspirational pillar, which is often heavily guided by what the owner, operator, or client hopes to create. And then we have a Muse for every project, which is a slightly discordant or contrasting point of view. For each project, these four categories are always the same, but we find unique inspiration that drives each one.
Feeling The Hospitality In GOODRICH's Spaces
The most important thing is that guests feel as though they cross a threshold when they enter into one of our spaces. And while I would love it if they would immediately start to see the thought and research that went into creating the design, the way our team thinks about it is that it doesn't matter why they have the feeling. And, in fact, it's much more powerful if guests' awareness simply shifts and they think, "I've arrived at someplace special and different." We're successful when guests are transported—and then we hope they have some curiosity about what it was that made them feel that way. Watch the full interview on DesignTV here.
---
Matthew Goodrich is founder and principal of GOODRICH
---
The Leading Edge
This story is part of the Leading Edge Metropolis partnership series that examines what sets apart architecture and design practices. Explore the core values and new initiatives of industry innovators across disciplines.
Would you like to comment on this article? Send your thoughts to: [email protected]