May 23, 2023
There Is Always a Design Emergency
Global pandemics, climate collapse, war, gun violence, poverty, racism—what does design have to do with such heavy topics? For Paola Antonelli, senior curator of architecture and design at the Museum of Modern Art, the answer is "everything." As a curator and author Antonelli has spent much of her career working to change our perception of how design relates to the biggest issues facing society, arguing that design and politics are often closely intertwined.
Paola Antonelli Joins Metropolis at Penn1
On Tuesday, April 25, nearly 100 designers, students, and design enthusiasts—along with a few curious office workers passing through the lobby of Penn1—joined Antonelli and Avinash Rajagopal, editor in chief of Metropolis, for "There Is Always a Design Emergency," a spirited and wide-ranging conversation about how design can respond to the many challenges human beings face as a species.
The conversation took its name from Design Emergency, a popular Instagram Live series (now a podcast and book by the same name) Antonelli launched with design critic Alice Rawsthorn during the early days of the COVID-19 pandemic. The pair began by interviewing those working on ad-hoc interventions and responses to the pandemic. As often as not, they spoke with people working in fields not typically considered design, including Marco Ranieri, the anesthesiologist who developed a way for a ventilator to support two patients at once, and the designer behind The New York Times' May 24, 2020, front page, which listed the names of nearly 100,000 COVID-19 victims. Soon the pair broadened their scope, speaking with all manner of designers and people whose work is focused on designing a better world.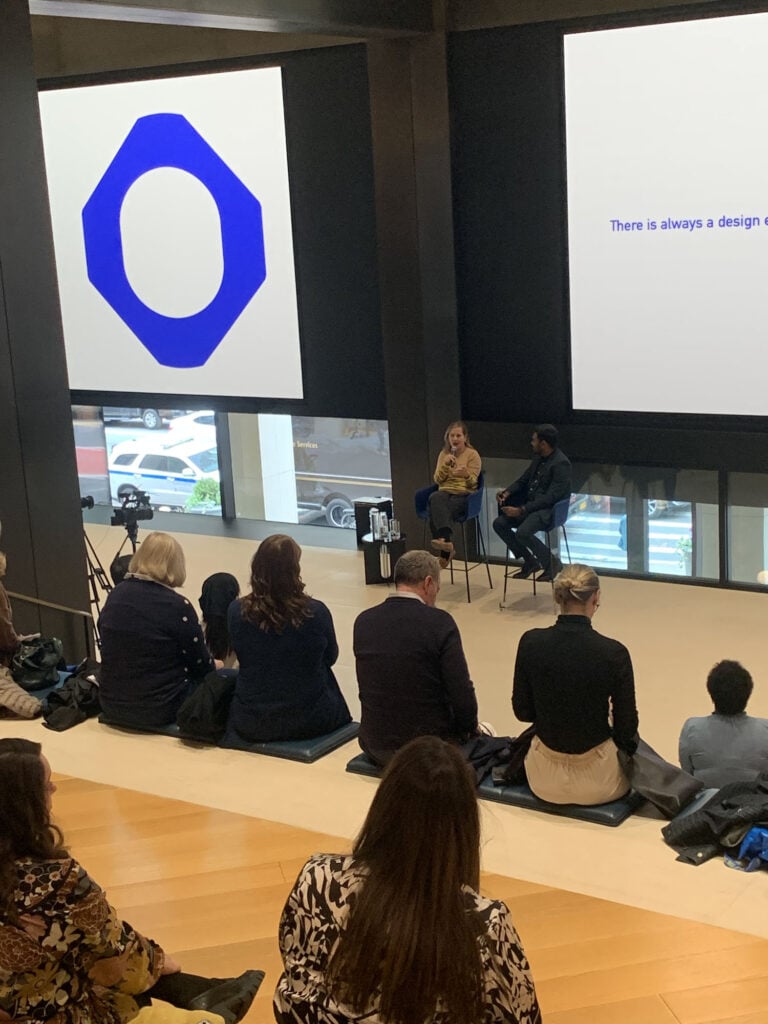 Design Is an Enzyme that Allows Change to Happen
"Design is more than decoration; it's how we are in the world," the curator asserted. It's a contention that was on display in the her widely acclaimed 2019 show Broken Nature, which opened at the Triennale di Milano and then journeyed to MoMA. That exhibition's central premise was the eventual extinction of human beings and the idea that we will be remembered for the actions we take on earth today by our successor species (whatever that may end up being).
Rajagopal drew the link between the pandemic and some of the ideas from Broken Nature, as the immediate crisis of the pandemic brought the (somewhat) more slowly unfolding crisis of climate collapse into relief, revealing the enormity of its stakes. "Design is about life," Antonelli said. "It is the enzyme that allows things to happen, change, progress, creates revolutions. Since there is always an emergency, there's always a design emergency."

Stream Paola Antonelli's presentation on DesignTV or listen to the talk on Deep Green, a SURROUND podcast.

Would you like to comment on this article? Send your thoughts to: [email protected]