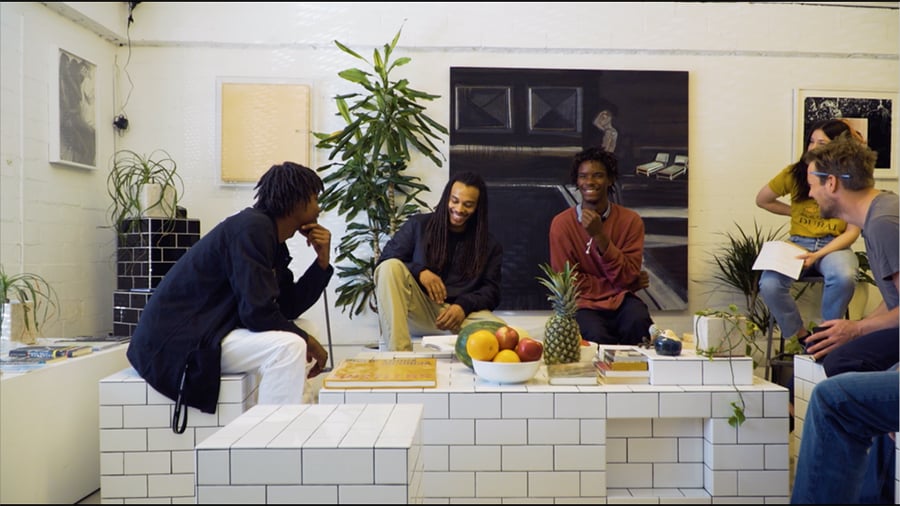 May 9, 2017
5 Design-Oriented Kickstarter Campaigns You'll Want to Support Now
From the reprint of an iconic design volume to a juice bar in an under-served neighborhood, these unique Kickstarter campaigns could use your backing.
Last day to donate: May 17
In the segregated city of Los Angeles, many neighborhoods find themselves in a food desert: despite the natural abundance of the state, healthy food is practically inaccessible. TROPICS, a would-be juice bar and community space, is campaigning to undertake a three month installation. There, the founders will be testing their ideas on how to best leverage the space, so it becomes a sustainable and uplifting asset to the community. For example, arts related workshops and morning mediations sessions will be held. If successful, a more permanent location in the Baldwin Hills area will follow.
---
Octavo Redux

Last day to Donate: May 26th
Octavo: International Journal of Typography was published from 1986 to 1992. Since then, it's been unobtainable (those in circulation have been selling for exorbitant prices). Now, however, Octavo's original designers have re-emerged and are reproducing the books in higher volume so that fans can receive copies—without the impossible price tag.
---
More from Metropolis
---
---
In 1997 New York design firm Chermayeff & Geismar began working with the Environmental Protection Agency (EPA) to make the agency more appealing to the masses. With their help, the EPA released a manual, commissioned by the National Endowment for the Arts, noting how design assisted the advancement of federal programs for public good. Standard Manual's campaign goal is to revive the manual, now out of print, and reissue high quality scans of the original print. Reprints will be bound in custom made slipcases and shipped out to buyers.
---
The Student Design fellowship, one of the programs offered by Be Original America, is meant for students seeking to enter the design and furnishing industries. Two fellows are selected for a 7 week program, beginning June 12th, that takes them across the US to different show rooms, factories, and headquarters. Immersive and intensive, the program promises an eye opening experience to students who have yet to enter the field.
---
Baron Fig
Last day to donate: June 6th

Baron Fig, which originally got its start on Kickstarter for its user-friendly and versatile notebooks, has launched it's next line: messenger bags, totes, and backpacks all following the same three fundamental values: simplicity, usefulness, community.
Did you miss our previous post on cool Kickstarter campaigns to watch? If so, check them out too!