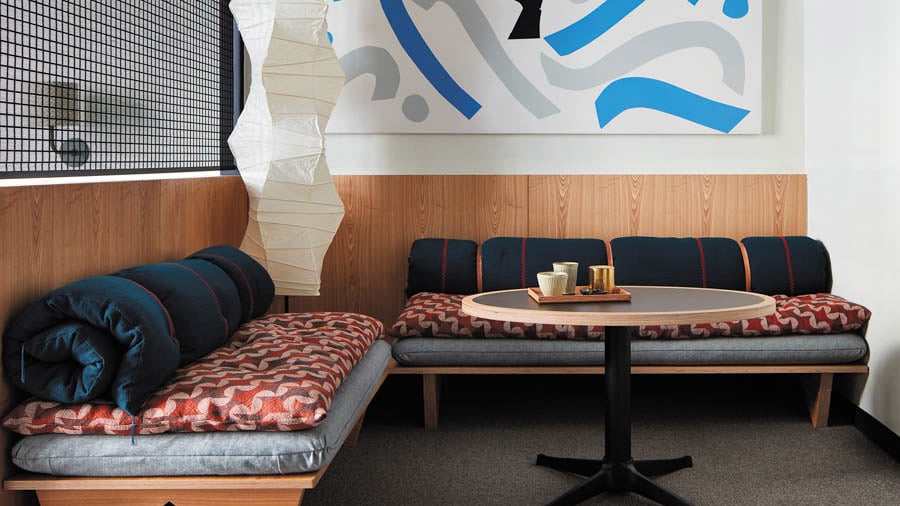 April 10, 2020
Ace Hotel Kyoto Uses Traditional Japanese Materials in Unconventional Ways
Kengo Kuma and Commune Design have completed Ace Hotel Kyoto, the brand's first location in Asia.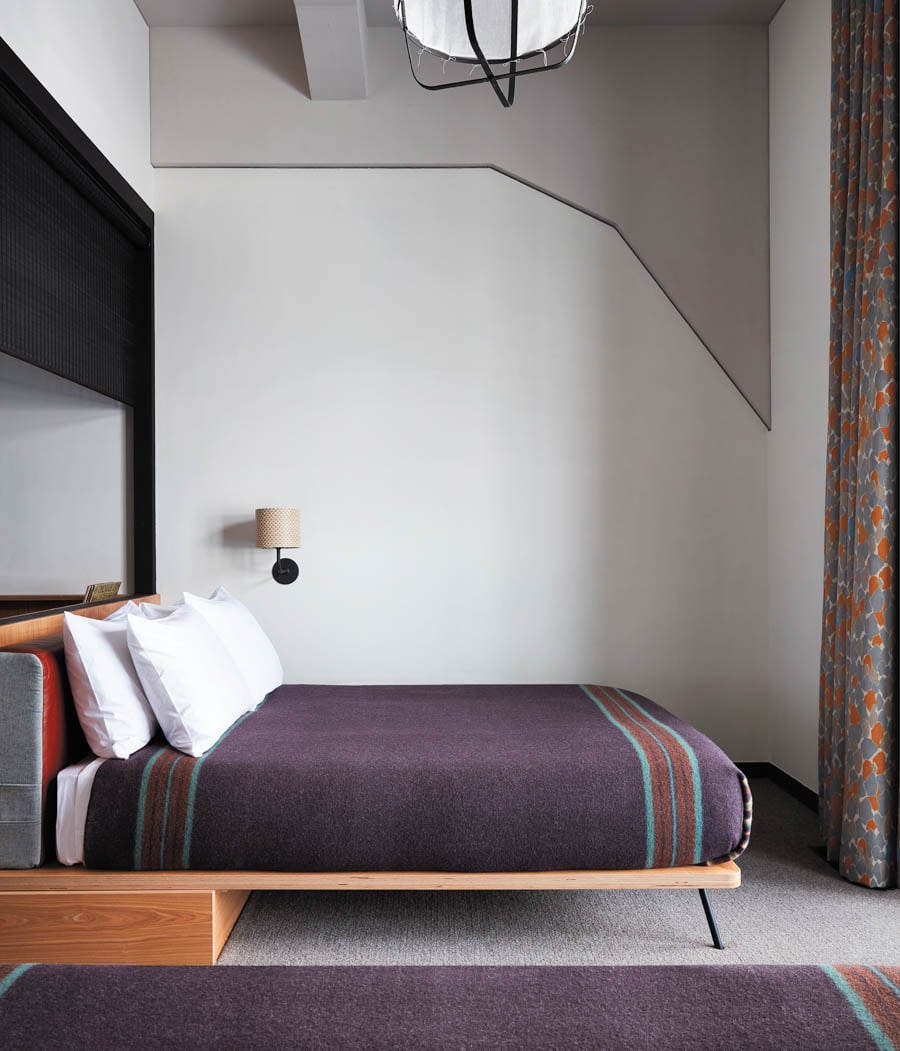 ---
An outpost in Japan had always been on the Ace Hotel wishlist, but it was almost two decades since the brand's launch for the right site to reveal itself.
Part of the redevelopment of the Shinpuhkan complex, Ace Hotel Kyoto, which opened earlier this year in Tetsuro Yoshida's 1926 Kyoto Central Telephone Company building, marks the brand's first footprint in Asia.
The 213-room lodging, designed in collaboration with architect Kengo Kuma and Commune Design, embodies Kyoto's legacy as the artisan heart of Japan and harnesses the charismatic artistic culture that continues to emerge there. "Kyoto is truly a treasure trove of Japanese traditional architecture, design, folk art, and craft," says Roman Alonso, owner and creative director of Commune.
---
More from Metropolis
---
"We have an affinity for soulful, idiosyncratic cities like Kyoto," adds Kelly Sawdon, chief brand officer and partner at Ace Hotel Group. "We feel lucky to have collaborated with two longtime friends to create a nuanced balance of art and architecture."
The design concept, inspired by Japan's wooden ryokan inns, is rooted in the historic exchange of arts and crafts between East and West. The interiors also take some inspiration from Charlotte Perriand and JB Blunk, two Westerners whose works were deeply influenced by Japanese design and its ethos of blending aesthetic and purpose. Several local artisans contributed, including nonagenarian Samiro Yunoki, whose stencil-dyeing katazome appears on several custom pieces, including the hotel's logo and guest room art.
Alongside his signature wood aesthetic, Kuma added to the exterior of the original red-brick building a series of louvers and mesh panels that filter light and wind in keeping with modern environmental concerns.
"One of the things we love about Kengo Kuma's projects is his use of traditional Japanese materials in new and unconventional ways," Alonso says. "We focused on materials found in teahouses and prewar Japanese architecture—tamo or Japanese ash, washi, raked stucco, shou sugi ban, glazed ceramic tile. Not only do we love their connection to Japanese tradition but these materials have beautiful organic qualities and a hand to them that fit perfectly within our 'craft' concept."
For his part, Kuma has a slightly different perspective on the material choices: "Traditional Japanese architecture transforms with time, and there is no such thing as a definitive shape of 'Japanese architecture,'" he says. "Dynamism to change is one of Japan's characteristics, therefore we wanted to bring that dynamism to the present."
Note: The opening of the Ace Hotel Kyoto has been delayed until late spring.
You may also enjoy "A Historic Portland Building Turns Over a New Leaf—As a Stylish Hostel"
Would you like to comment on this article? Send your thoughts to: [email protected]