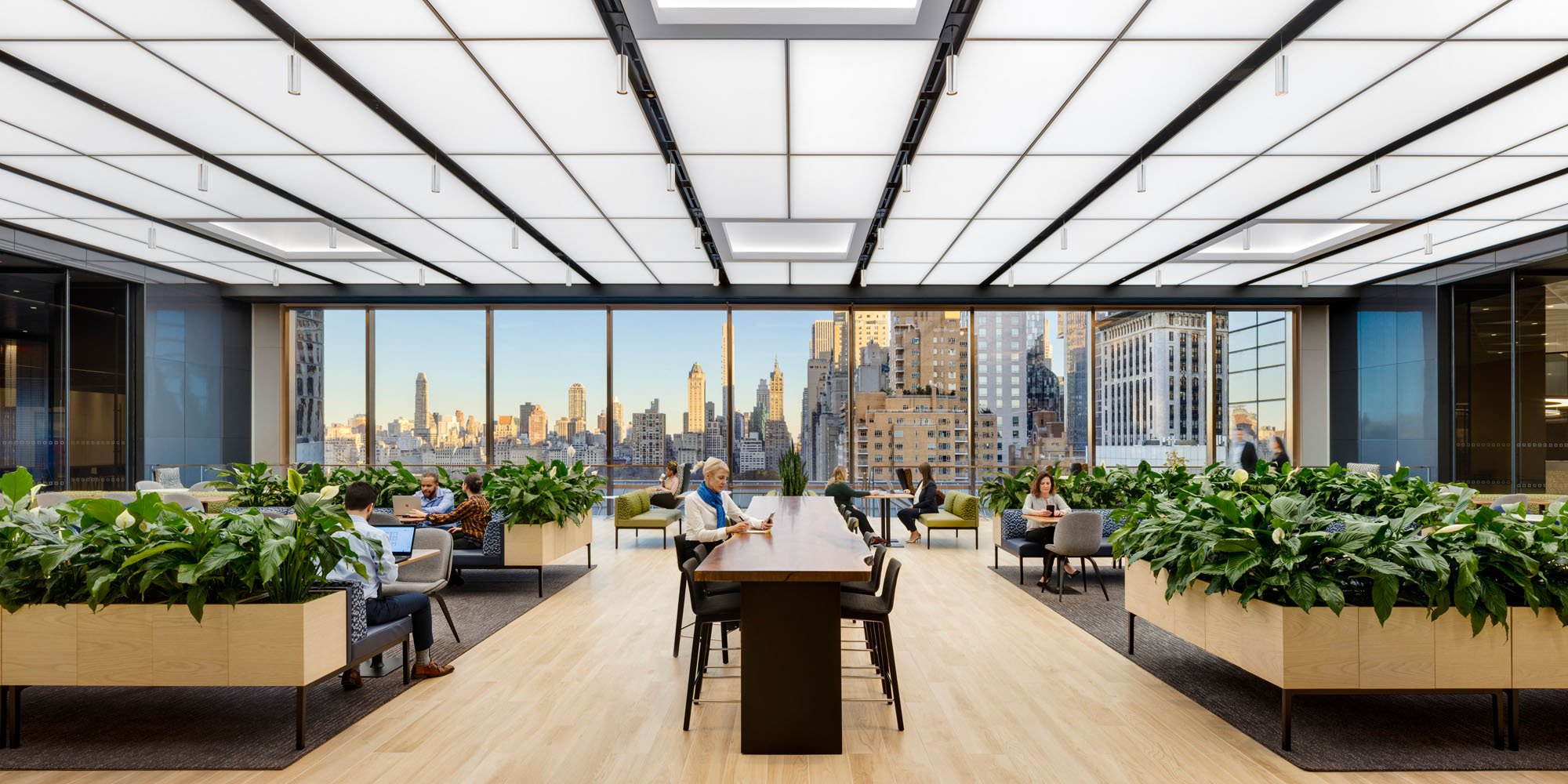 November 23, 2022
At Deutsche Bank's New York Headquarters, Work Is About More than the Desk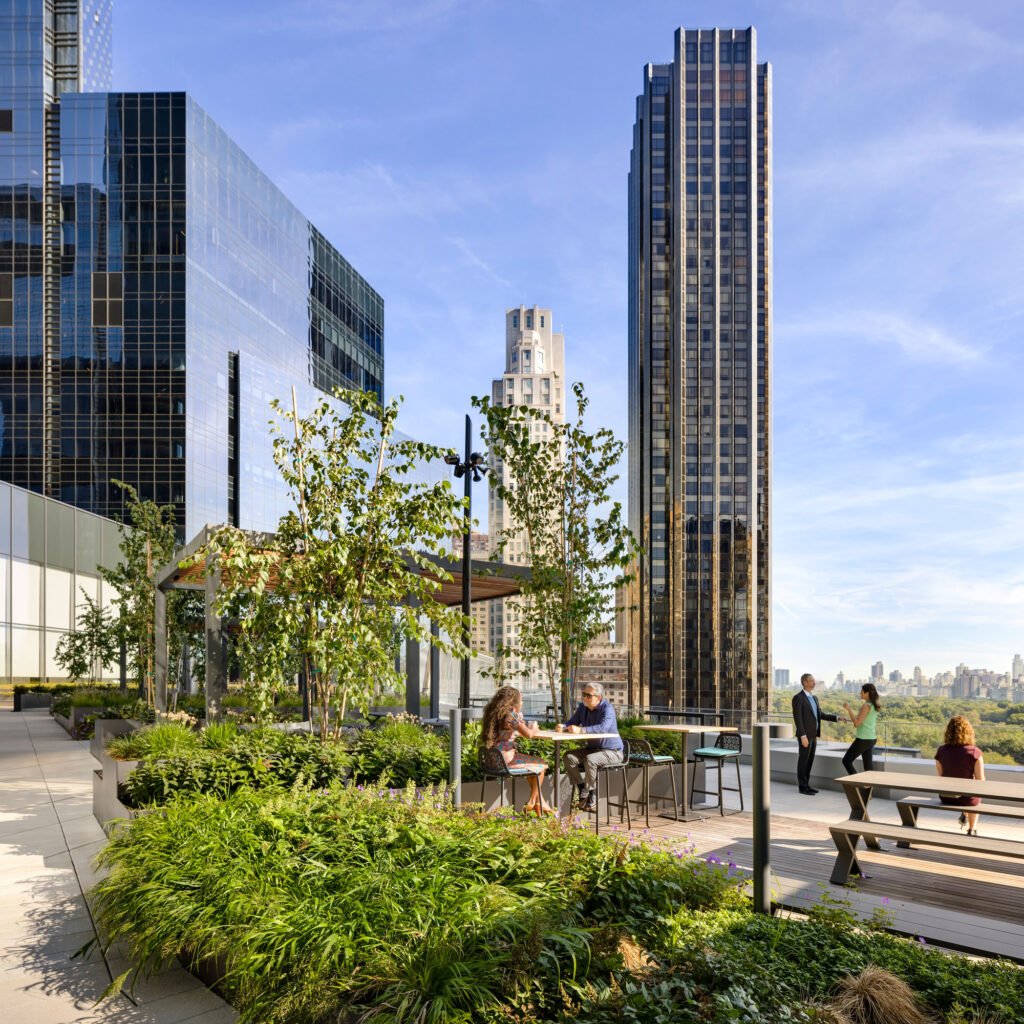 Its flexible workspaces occupy over half of the bank's one million square feet across 20 floors of a building now known as Deutsche Bank Center. Some parts of the bank's 260,000-square-foot trading floor provide flexibility as well.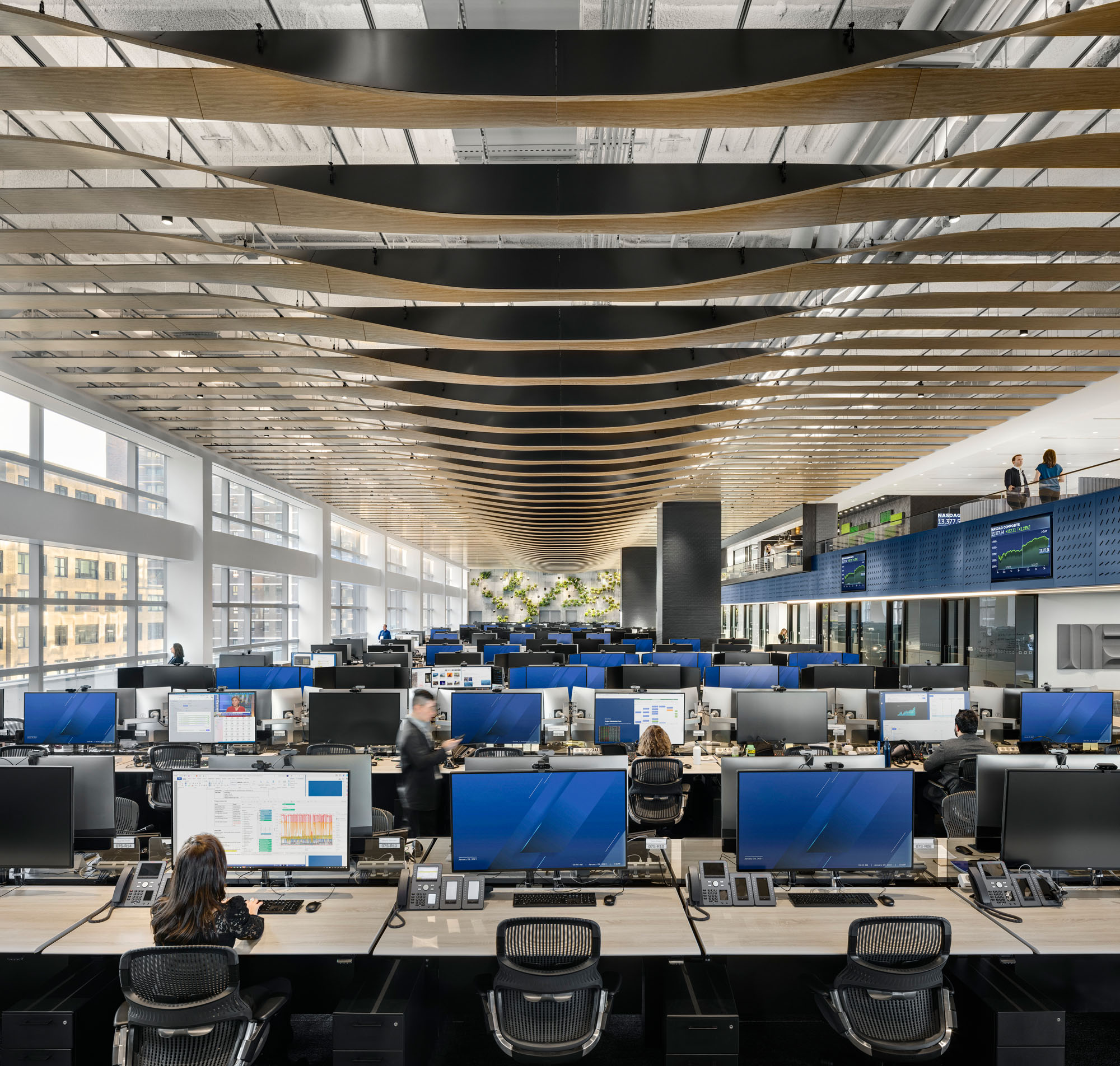 "Given Deutsche Bank's global presence and evolving headcount, the bank had already committed before the pandemic to providing a flexible, digitally-enabled work environment through its workplace standards," said Marisol Champoonote DeRosa, principal and strategy director at Gensler. "With their commitment to staff members who work part-time in the office, it became even more important to utilize space in a way that best supports their people's needs, and to make informed decisions about future space modifications. As more employees and visitors use the headquarters for collaboration and meetings, the ability to accommodate a greater demand for shared space is a high priority."
---
More from Metropolis
---
Sensor technology is helping the bank and its employees take full advantage of its headquarters' flexible design. Non-trading floor workspaces use sensors to track the occupancy of desks and conference rooms that can be booked through an online reservation system when they are free. Additionally, Deutsche Bank's real estate and facilities teams learn which areas see the greatest demand for phone and meeting rooms, and can schedule additional maintenance as needed. The office also is equipped with a Bluetooth-enabled internal GPS system, which can be used by employees to simplify wayfinding as they move across floors. DeRosa also said the design of trading floor workstations can support the future migration of trading desk technology to the cloud, which will let users select different seats to execute trades, and also support team building and mentorship.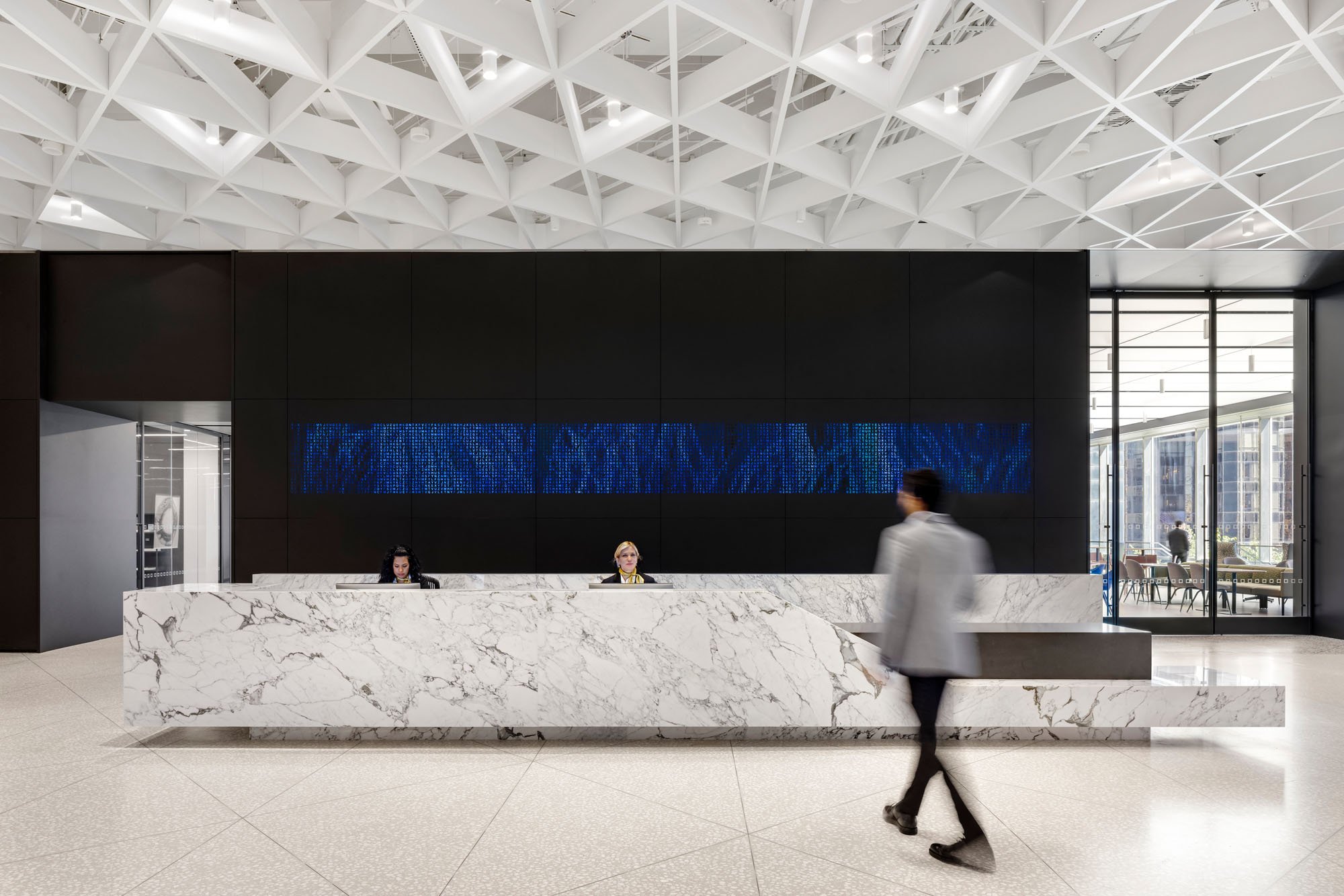 Sensors also are currently tracking the offices' heating and cooling systems, to improve their efficiency and sustainability. DeRosa said occupancy information provided longer term by the sensors could also be used "as a real-estate planning tool."
Deutsche Bank's new proximity to Central Park has had a major influence on its headquarters' design, which achieved LEED Gold certification this past June. The bank's new, two-story trading floor (it had a one-story trading floor downtown) has 20-foot ceilings and floor-to-ceiling windows that overlook the park. Spiral staircases connect the two floors, with mezzanines overlooking the lower floor. Green walls of living plants create a "sense of vitality" here, according to a statement by Gensler.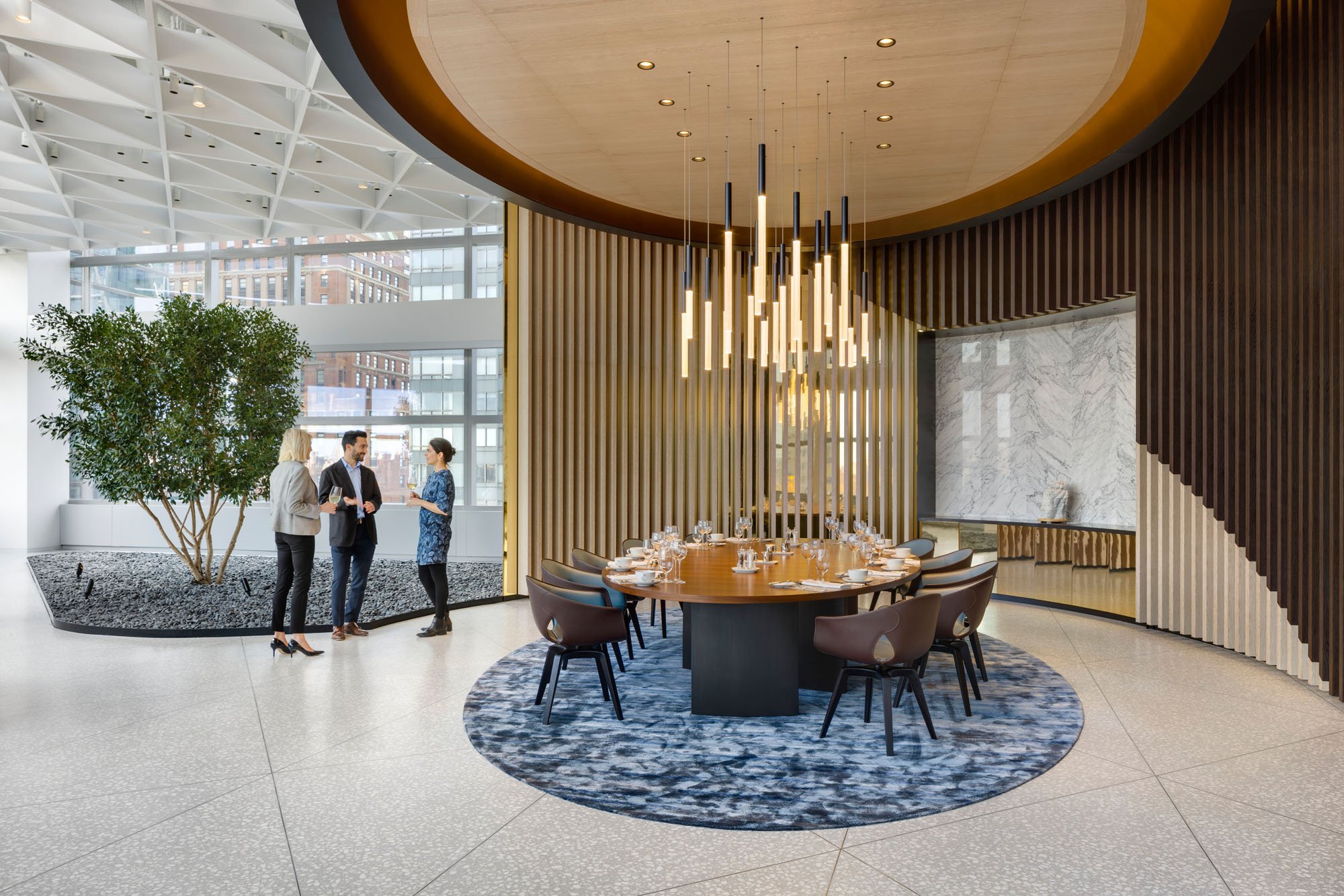 There also are terraces on two floors occupied by the bank. It has upgraded the 11th-floor terrace, designed by MPFP for a previous tenant. The 9th-floor terrace has been made suitable for use by the center's owner, the Related Companies, which hired NBW to do the landscaping. Gensler designed furniture for both terraces.
Another key concept behind the new design, according to Gensler, is that "work isn't only about the desk." Thus, the new headquarters contain multiple food courts, dining areas, bars, health and wellness facilities, mother's rooms and even a pool hall, for use at night, that serves as a lounge during the day.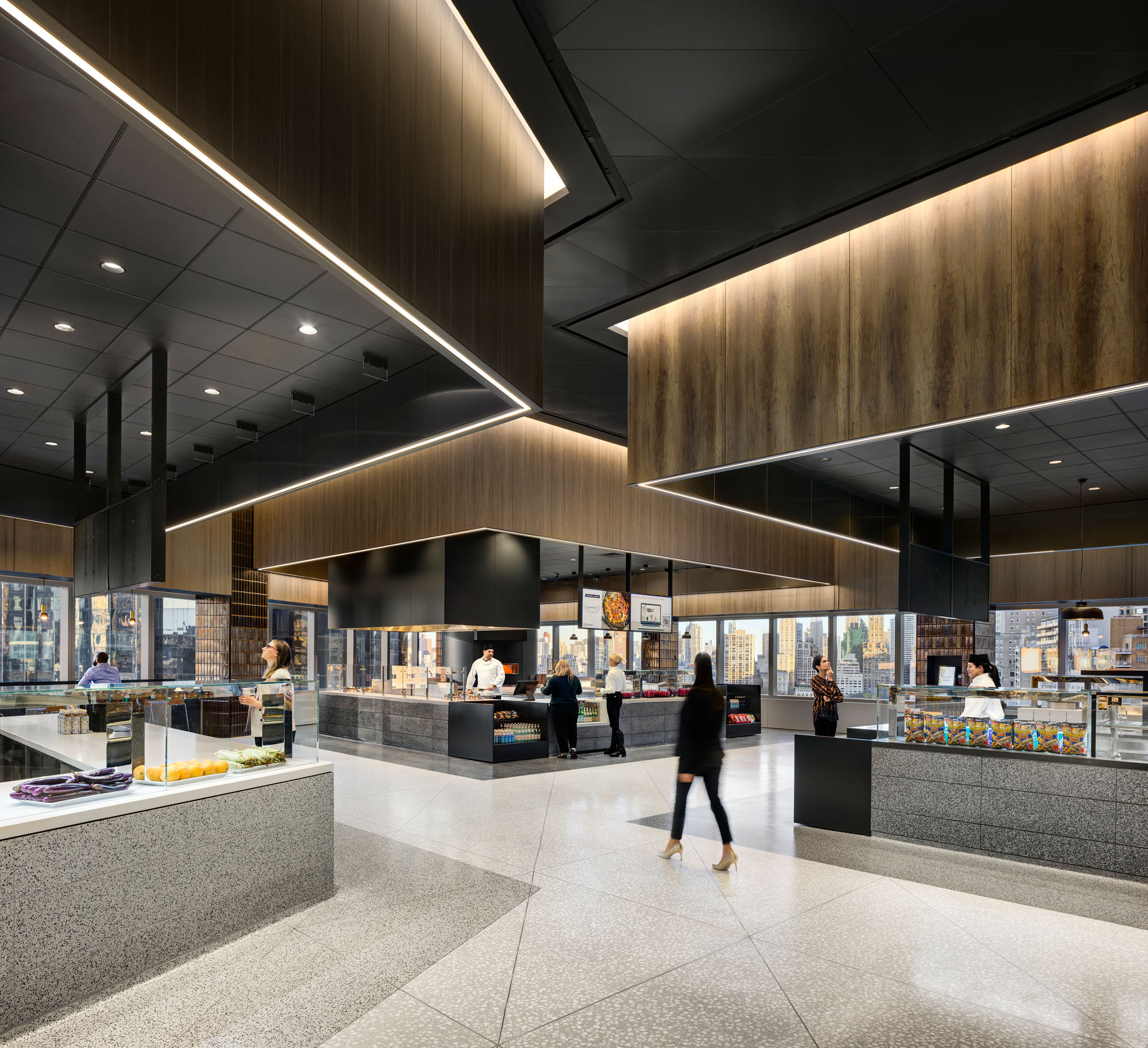 Would you like to comment on this article? Send your thoughts to: [email protected]