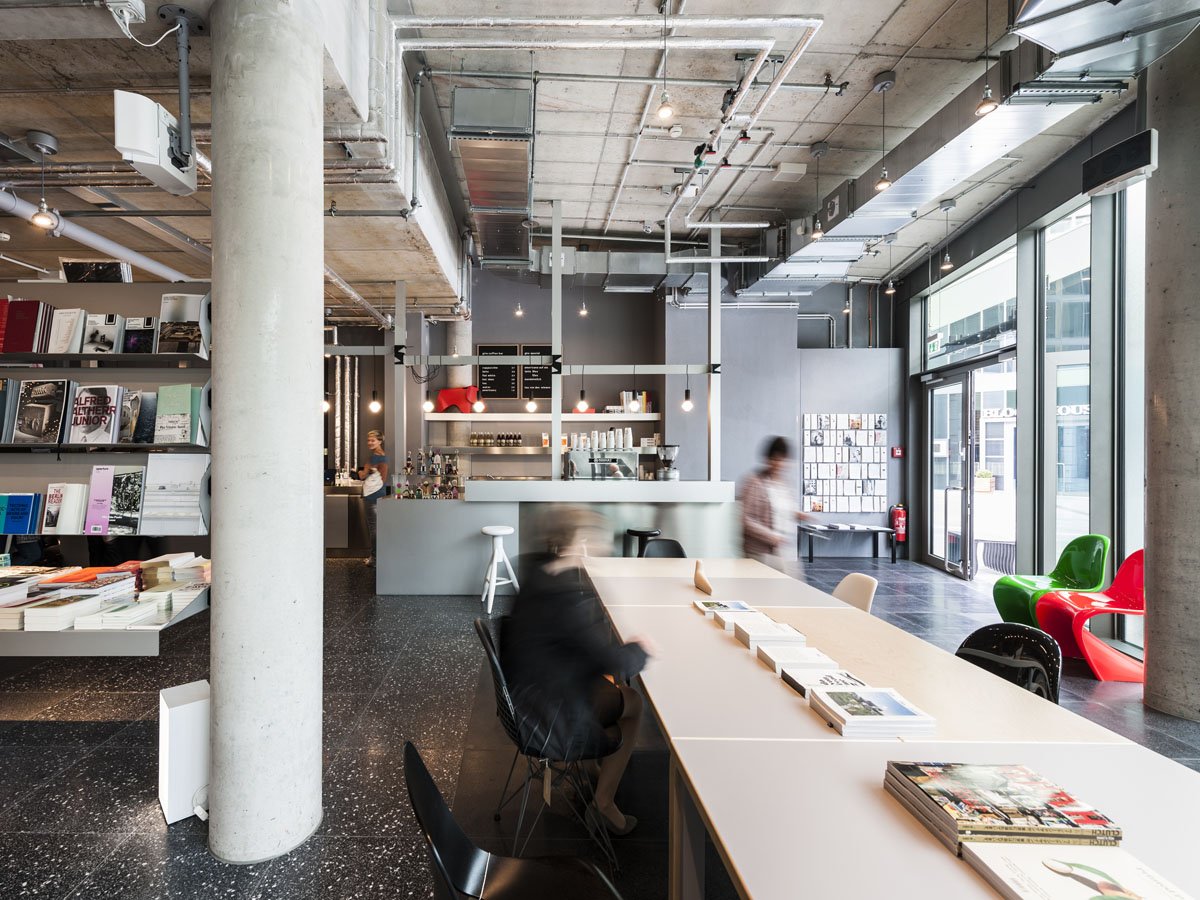 July 21, 2014
Bikini Berlin's Most Innovative Shops
The following three stores best exemplify Bikini Berlin's hip, hybrid-minded ethos. Vitra Loves Artek A last-minute addition to the Bikini lineup, the second-floor shop is an experiment for the newly joined companies, says Artek CEO Mirkku Kullberg. "Furniture stores are in crisis. Instead, we wanted to create a living room where we can meet a new […]
The following three stores best exemplify Bikini Berlin's hip, hybrid-minded ethos. 
Vitra Loves Artek
A last-minute addition to the Bikini lineup, the second-floor shop is an experiment for the newly joined companies, says Artek CEO Mirkku Kullberg. "Furniture stores are in crisis. Instead, we wanted to create a living room where we can meet a new urban clientele." Kullberg was drawn to Bikini Berlin by her good friend, designer Andreas Murkudis, who has a boutique on the terrace level and was instrumental in attracting many of the mall's high-profile tenants. "Normally, I wouldn't say yes to a mall," Kullberg says. "But this building has an urban attitude, with this free flow of customers." Visitors aren't pressured into buying, but left free to browse, have an espresso, or luxuriate in the comforts of an Eames rocker.
---
More from Metropolis
---
Gestalten Pavilion
"We wanted to go beyond just making our books available in key bookshops," explains Robert Klanten, Gestalten president and CEO. An industrial designer by training, Klanten conceived of the store's interiors and several of its furnishings with his architect wife, Lena. The idea for the Bikini outpost, he says, was to develop "a 360-degree experience by offering the products from our books," ranging from limited art prints and sculptural tchotchkes to artisanal body products and trendy travel bags. The proximity to the mall's public deck and the zoo next door also offers an urban setting particular to Berlin. The shop takes advantage of the site, striking a balance between "the interior and exterior—with the retail inside and the café stretching out onto the terrace."
Supernova Nike Store
At the moment, the largest brand with a presence in the mall is Nike, which maintains a temporary shop (for "pinnacle" products) in Supernova's ground-floor space. Part fashion "laboratory" and "playground," Supernova encourages customers to "touch, feel, and try the product," says Katharina Kemmler of Kemmler Kemmler, one half of the retailer's curatorial team. Nike and sportswear company Firmament are the first in the space's cycle of four-month-long brand pairings. The initial coupling, timed for the run-up to the 2014 World Cup, is a natural fit, but the overall effect is underwhelming. A scaled-down penalty box invites excitable children to kick balls into an empty goal a few feet away, while visitors are barred from scaling the stadium risers elaborately positioned behind the shop's street-front window.