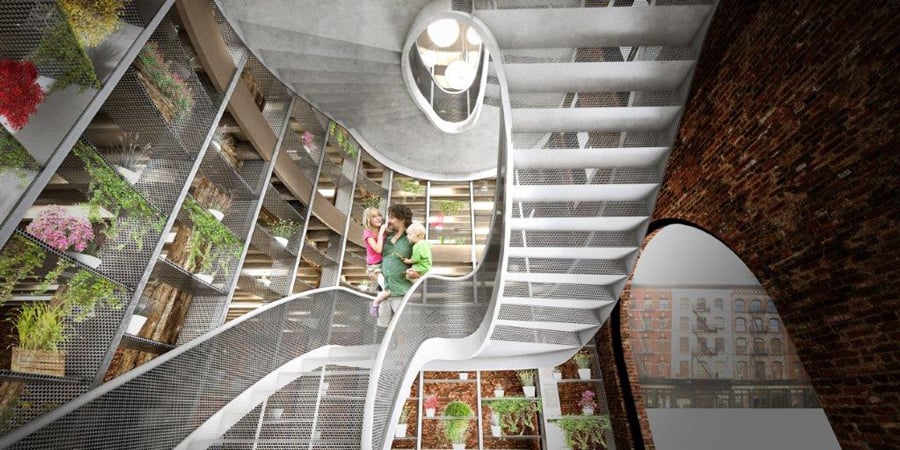 November 7, 2017
BIG Will Design WeGrow, a School from WeWork
The inaugural school, whose location has yet to be determined, aims to foster entrepreneurship in its young pupils.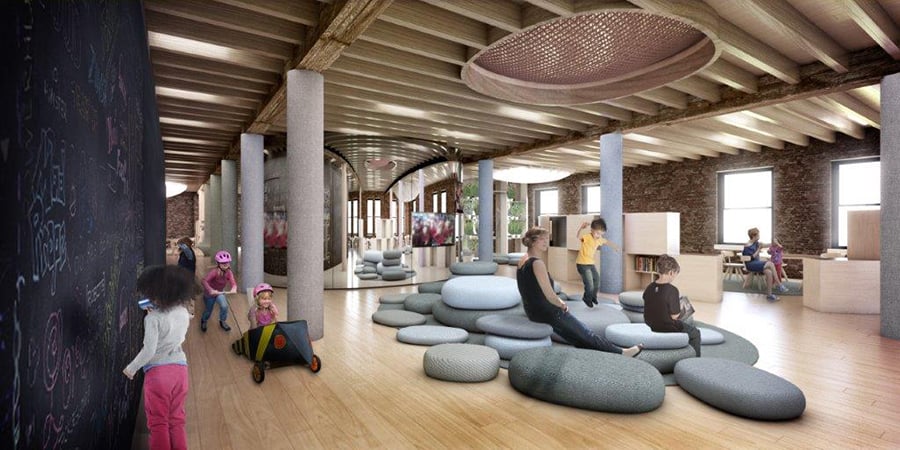 UPDATE: This article was amended on 11/9/2017 to reflect that the school's location has yet to be determined. A quote from BIG was also added.
Fresh off its entrée to gyms, WeWork has announced it will be venturing into another new sphere: education. Dubbed WeGrow, the company has tapped Danish firm Bjarke Ingles Group (BIG) to design its inaugural school.
A seven-student pilot program, which includes children aged five to eight, was launched in September. (One of WeWork co-founders Adam and Rebekah Neumann's children is enrolled.) According to Bloomberg, the WeGrow pupils in the pilot program spend one day a week at a 60-acre farm owned by the Newmanns. During the rest of the week, class is taught by two full-time teachers at a classroom in Manhattan.
---
More from Metropolis
---
While WeGrow aims to meet or exceed all the state's standard academic benchmarks, there's a marked focus on entrepreneurship. "In my book, there's no reason why children in elementary schools can't be launching their own businesses," Rebekah Neumann told Bloomberg in an interview. For example, one student's interest in design led to an apprenticeship with fashion designers who were also WeWork tenants. "We hope to reimagine the very idea of a classroom as elementary school-age children begin to identify their callings and apprentice under employees and members already living that dream," added Neumann in a WeWork blog post.
Writing to Metropolis, BIG offered this description of the school:
BIG's design for WeGrow seeks to undo the compartmentalization often found in traditional school environments and reinforces the significance of engaging kids in an interactive environment. As such, the design starts from the premise of a school universe at the level of the child: a field of super-elliptic objects forms a learning landscape that's dense and rational—yet free and fluid. Modular classrooms, tree houses, digital portals and a vertical farm promote an inclusive and collaborative teaching environment. Concurrently, acoustic clouds, natural materials and neutral colors create a calm setting for the child's focused study. Playful and transparent, yet homelike and structured, WeGrow will nurture the child's education through introspection, exploration and discovery.
The BIG-designed school, which will host around 65 students aged three through nine next fall, may just be the first of many. Bloomberg reports that the Neumanns hope to ultimately have WeGrows located in WeWorks around the world. For those curious about the cost: WeGrow hasn't yet nailed down tuition cost, though a spokesman told Bloomberg that the company aims to make its classes widely accessible via an income-based sliding scale price structure. In her blog post, Neumann notes that "multiple scholarship programs will be available."
You may also enjoy "Iwan Baan Photographs Bjarke Ingels Group–Designed LEGO House."