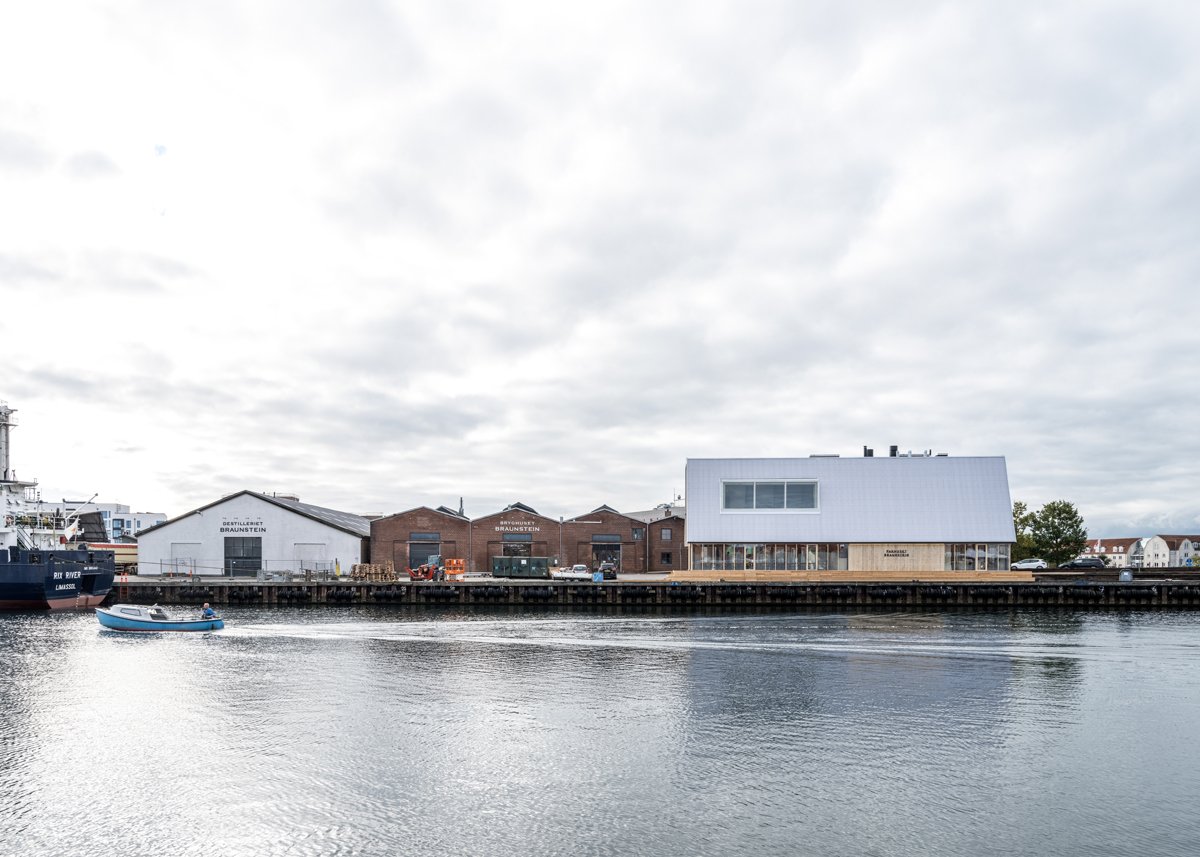 January 4, 2021
A Waterfront Eatery in Denmark Is Designed for Disassembly
In the Danish seaport of Koege, Copenhagen-based architects ADEPT have crafted a spacious and sustainable bar and restaurant that can be relocated when waters rise.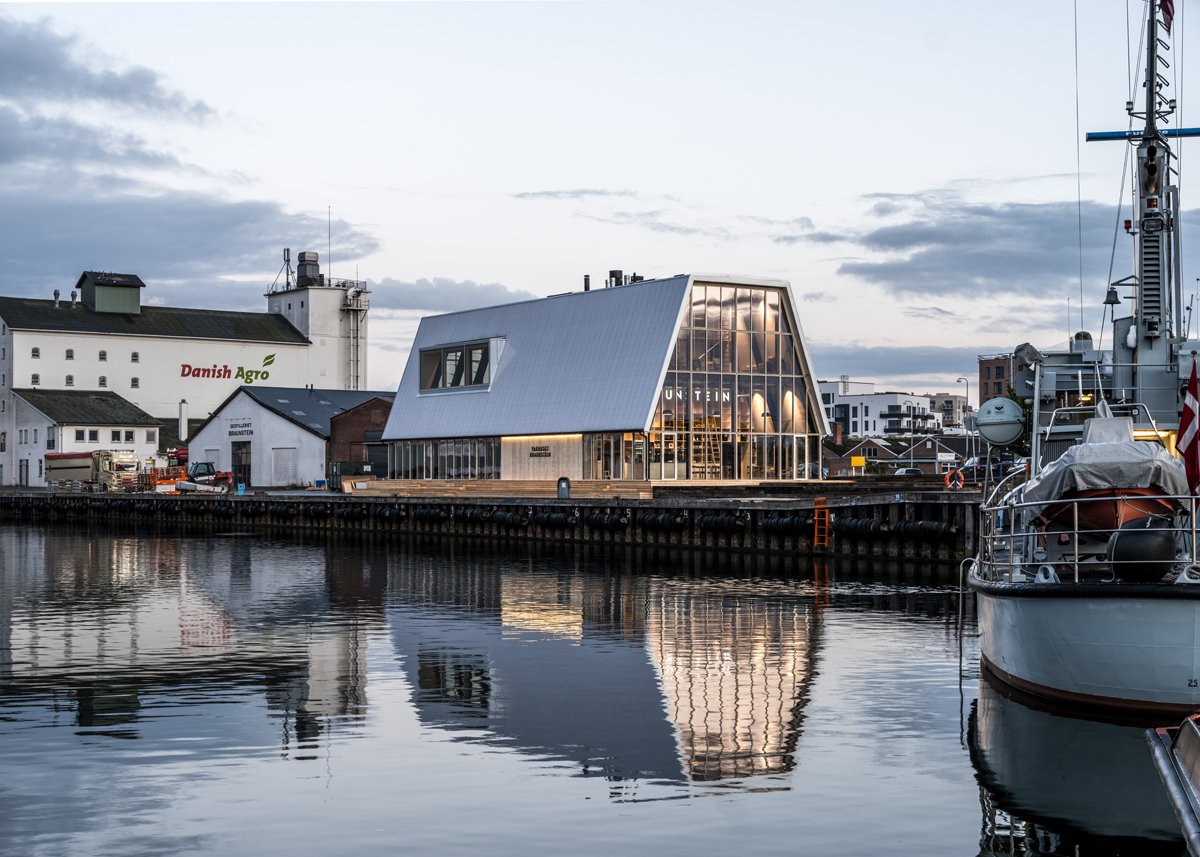 The Braunstein Taphouse was constructed on a harborside lot that may need to serve as part of the Danish city of Koege's climate adaptation strategy; the site could be repurposed at some point in the future.
"The owners knew from the beginning that a building here might have only a temporary lifespan," says Anders Lonka, founding partner of ADEPT, the Copenhagen-based firm that designed the building. "It is part of our DNA to strive for sustainable and circular solutions in all of our designs, but reality sometimes makes it tricky to go all the way. For the Braunstein Taphouse, though, the potential was perfectly lined up to design the building for disassembly. The client, the site and design vision all aligned on this solution."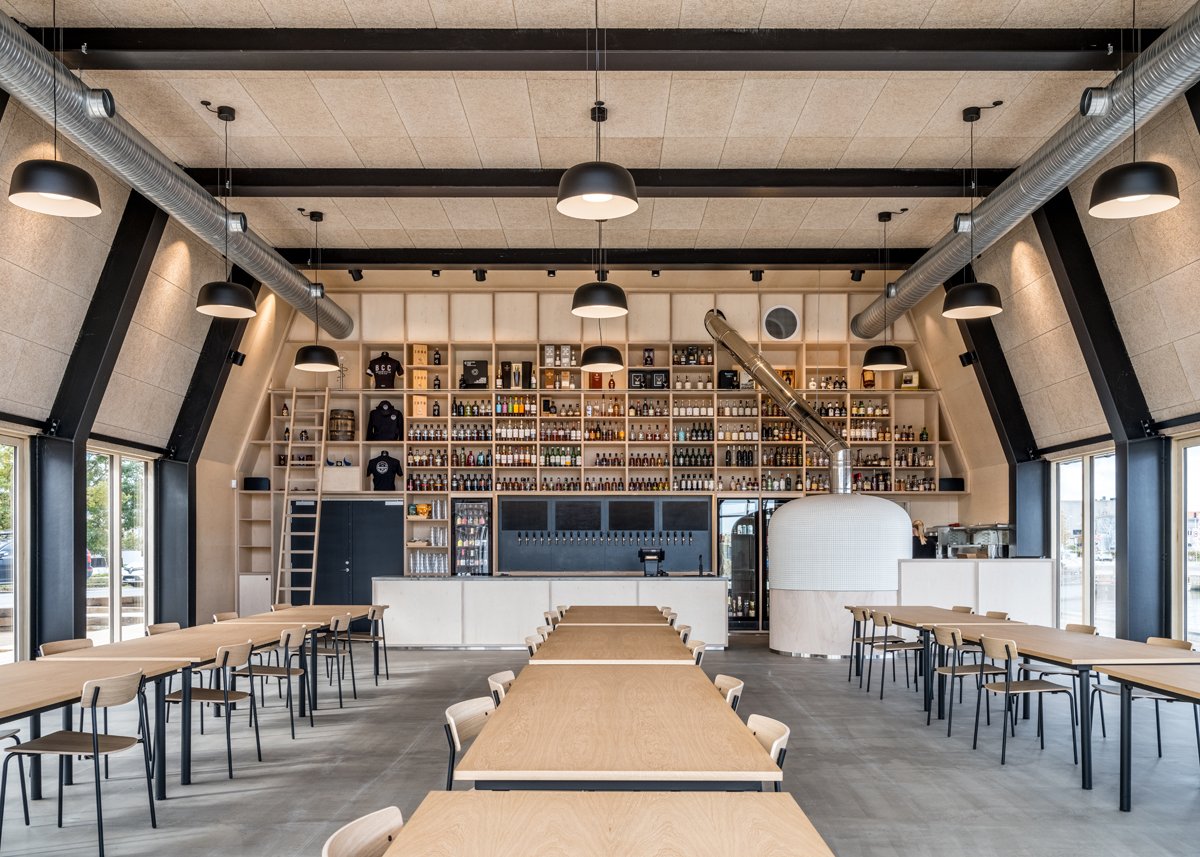 The strategy, described as "really quite radical" by Lonka, envisions the Taphouse being taken down and rebuilt in an entirely different location, if required. Alternatively, its component parts could one day be used as materials in new projects.
---
More from Metropolis
---
To make this possible, the building is composed of only a few materials, all of them sustainable; reducing the volume of waste from the construction process. The engineering, meanwhile, is based on simple tectonic principles, relying on mechanical joints only. None of the primary wall surfaces have been covered with paint or grout, the wood floors are laid with waste product from a nearby flooring manufacturer, and the large roof surfaces are made from click-joint polycarbonate. The Taphouse is naturally ventilated, and the power needed to run it is largely generated from solar panels.
"The whole balance between choosing the most sustainable and circular solutions while keeping within the budget was quite a challenge," says Lonka, "We are super happy that the client caught on to the idea and worked with us to prove that it could be done."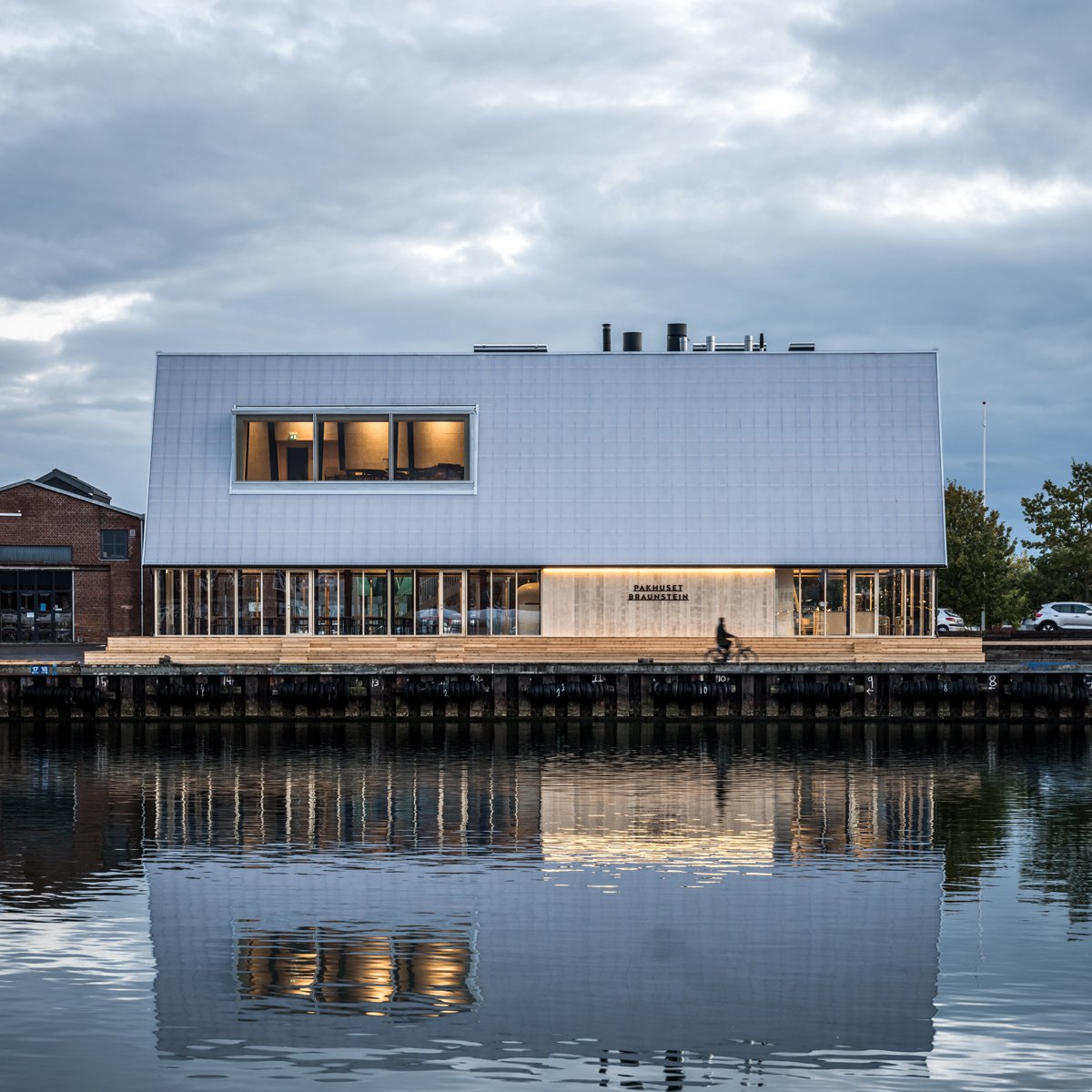 The design itself—the most striking element of which is a vast gabled roof—is rooted in the industrial atmosphere of the surrounding buildings; taking inspiration from the architecture of the harbor's old warehouses to evoke "a raw maritime identity".
"The client wanted something that, despite being constructed in a sensible way for its short lifespan, did not have a temporary character," says Lonka. "It is a transition point between the city and the harbor, and a gateway between water and the city."
In addition to the bar, which is operated by the owners of the nearby Braunstein Brewery and Distillery and specializes in craft beer, the building accommodates a café at one end and a restaurant at the other, while the upstairs spaces are used for local community activities and private events.
According to Lonka, "It was important to us to design the Taphouse as a locally-anchored building that supports the idea of a new meeting place."
"The result," he says, "is a piece of clean-cut architecture that underlines the identity of the harbor and belongs here, while also being something completely of its own."