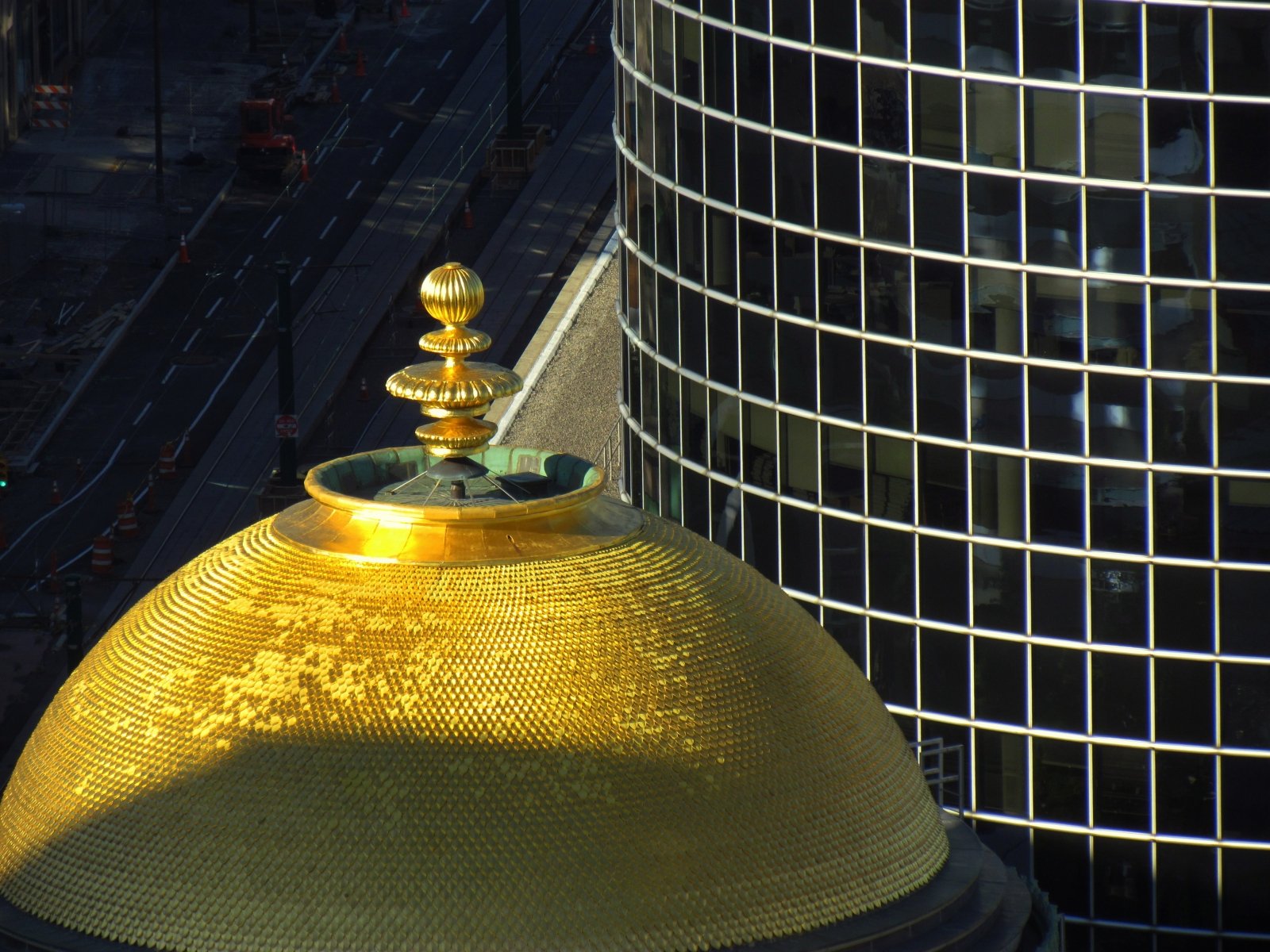 May 5, 2014
Buffalo Looks to Past Architectural Triumphs to Define Its Future
Architectural preservation is playing a key role in the city's renewal.
After 60 years of unrelenting decline, Buffalo is prospering in ways few would have predicted even five years ago. The population has finally stabilized, as children of the suburbs move into repurposed factories and Gilded Age hostelries. Since January 2013 alone, the metropolitan unemployment rate has dropped almost two full percentage points.
It is hard to believe now, but less than a century ago, Buffalo was among richest cities on the planet, with more millionaires per capita than any other place in America. And they used their wealth to hire the starchitects of the age—Henry Hobson Richardson, Louis Sullivan, Frederick Law Olmsted, Daniel Burnham, Eliel and Eero Saarinen. Remarkably, Buffalo has consciously decided to deploy this architectural heritage to drive the city's renewal—and attract visitors like me.
---
More from Metropolis
---
Downtown Buffalo, seen from above
Buffalo is using its great buildings "to counter the conventional storyline about Buffalo as a city in irreversible decline and to tangibly, visibly demonstrate that this city has a future—one built on a truly impressive armature of great American buildings and city planning," says Edward J. Healy, vice president of Visit Buffalo Niagara.
H. H. Richardson's 1870 Buffalo State Asylum for the Insane (now the Richardson Olmsted Complex) introduced the Romanesque building style most associated with the architect.
And that armature is impressive indeed. Sullivan built the legendary Guaranty Building here. Richardson created the massive and haunting Buffalo State Asylum for the Insane—his most monumental creation and first example of the eponymous Richardsonian Romanesque style. And Wright produced not one but two pivotal works—the Martin House, a high-water mark of his Prairie style, and Graycliff, key in the growth of his organic style.
And now, with the recent uptick in the city's economic fortunes, the city is actually creating new works rather than shuttering old ones, from a massive expansion of University at Buffalo Medical School to the repurposing of Richardson's asylum into an upscale hotel.
It's all part of an architectural renaissance that recalls grander times, Healy says. "There's a sense of energy and momentum that can be felt for the first time since the steel plants closed in the early '80s."
Louis Sullivan's resplendent Prudential (Guaranty) Building (1896) is considered a prototype for skyscraper design.
The Martin House (1905) by Frank Lloyd Wright is widely considered to be one of the architect's most important works.
Toshiko Mori's Darwin D. Martin House Visitor Center (2009), sited across the lawn from the historic house, echoes the horizontal sweep of Wright's Prairie Style homes.
The base of Eliel and Eero Saarinen's Kleinhans Music Hall (1940), in whose auditorium Dr. Martin Luther King delivered his "The Future of Integration" speech.
The Larkin District in downtown Buffalo comprises the grounds of the old Larkin Soap Company factory complex. An on-campus filling station was recently converted into a lunch-time eatery, while food trucks are parked all around.
The Roswell Park Cancer Institute at the University at Buffalo by Francis Cauffman is part of a massive expansion of the UB's Medical School.
---
Robert Landon has written about design, architecture and travel for a range of publications, including Dwell, Lonely Planet, the Los Angeles Times and London's The Daily Telegraph. 
Paul Clemence is an award-winning photographer whose work is part of many collections, including the Mies van der Rohe Archives and housed by MoMA, New York.  He exhibits both in the U.S. and on the international fine art circuit, from classic B & W prints to large scale photo installations. A published author, his work can also be seen in major design and lifestyle publications. His "Architecture Photography" Facebook page receives over half a million hits monthly.