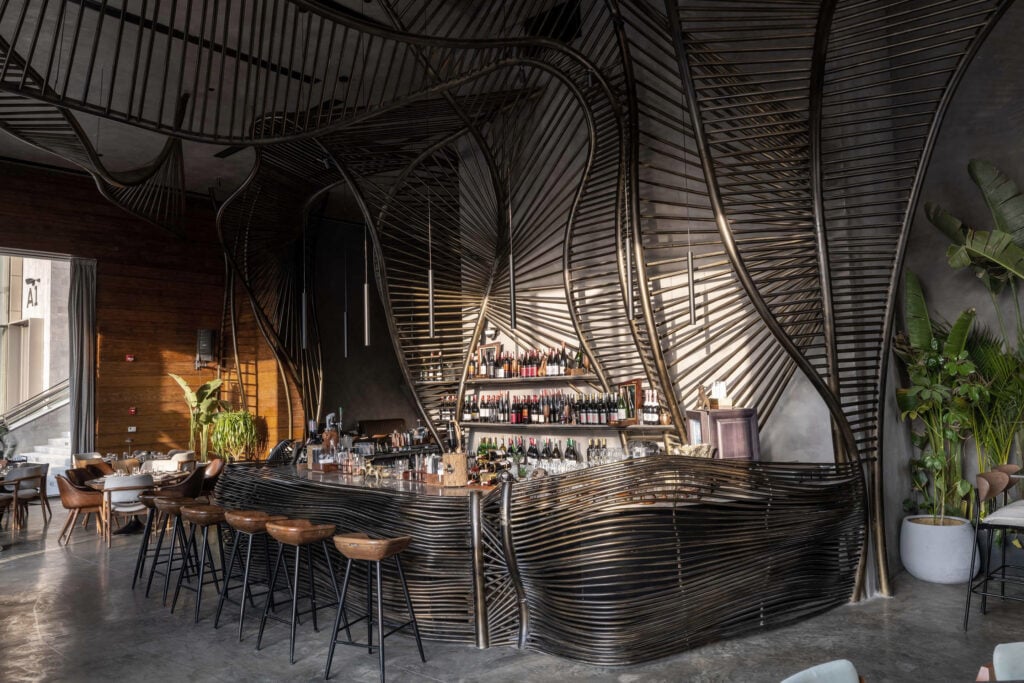 April 25, 2022
A New Restaurant in Cairo Offers Fresh Takes on Nature's Forms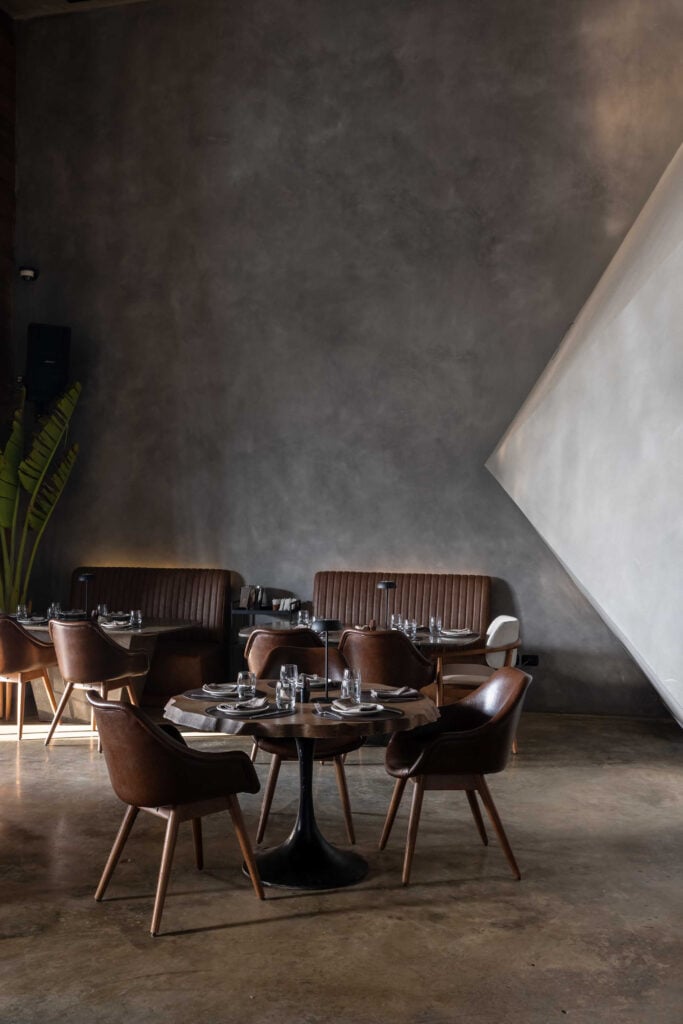 Located in large-scale commercial development 5A by The Waterway, which boasts roughly 380,000-square-feet of office space, restaurants, and retailers, Esca is designed to offer diners a unique experience. From the barstools to the outside seating structures, no corner of the space was spared in pursuit of intriguing shapes. Even the deconstructed bathrooms create a sort of abstract geometry, contrasting the sleek metal with organic curves for a surprisingly coherent effect. "It's a space for artists and foodies alike," says Badie.
---
More from Metropolis
---
Because of the complexity of the design, no contractor was willing to work on executing it, so the firm did all the fabrication in-house. "Everything in the space is custom made," says Badie. "We stay familiar with the latest digital design technology and fabrication methods. We like challenging conventional architectural paradigms." The result is a sort of "deconstructed pavilion" that feels both natural and technical.
"The design journey can shape human lives and future behaviors," says Badie. "I believe that now there is more room than ever for experimentation. The possibilities are endless."
Would you like to comment on this article? Send your thoughts to: [email protected]