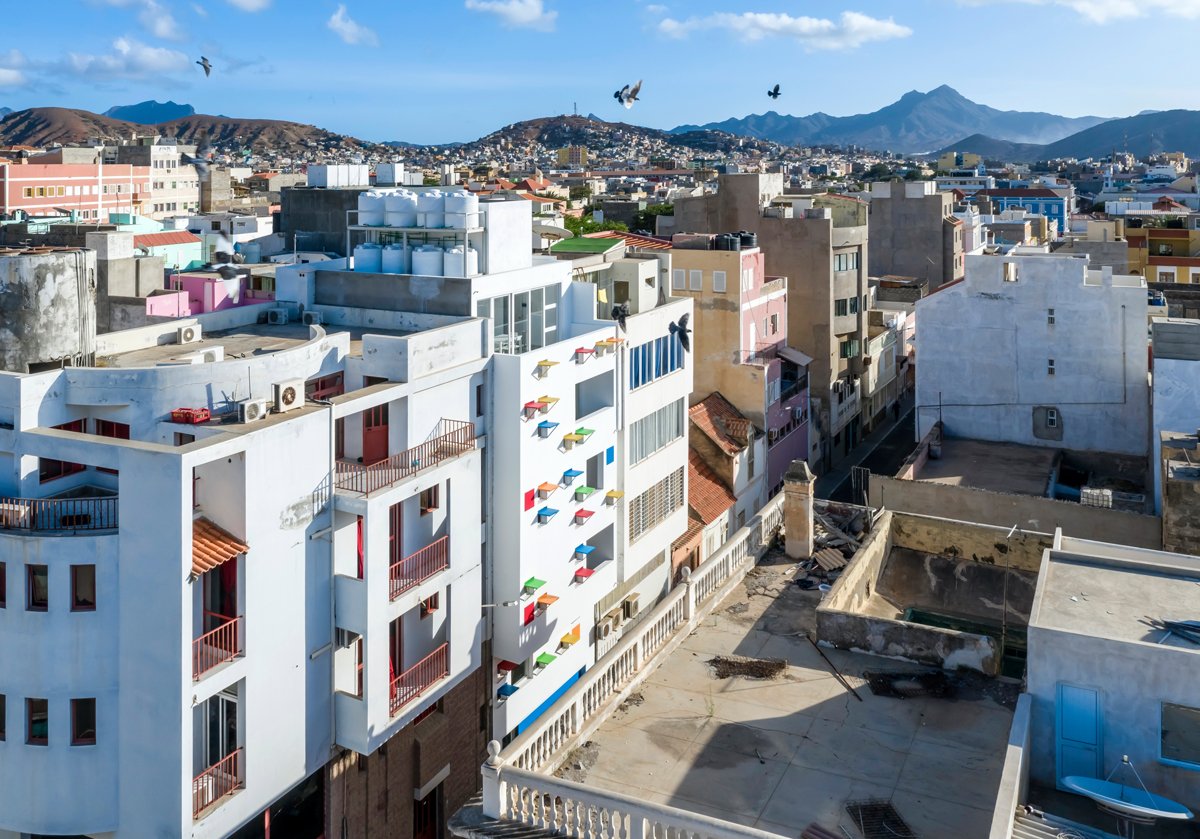 December 14, 2020
Colorful Windows and Broad Balconies Define Casa Celestina
The Cabo Verdean apartment building designed by Ramos Castellano Architects is an airy home base for visitors to the islands.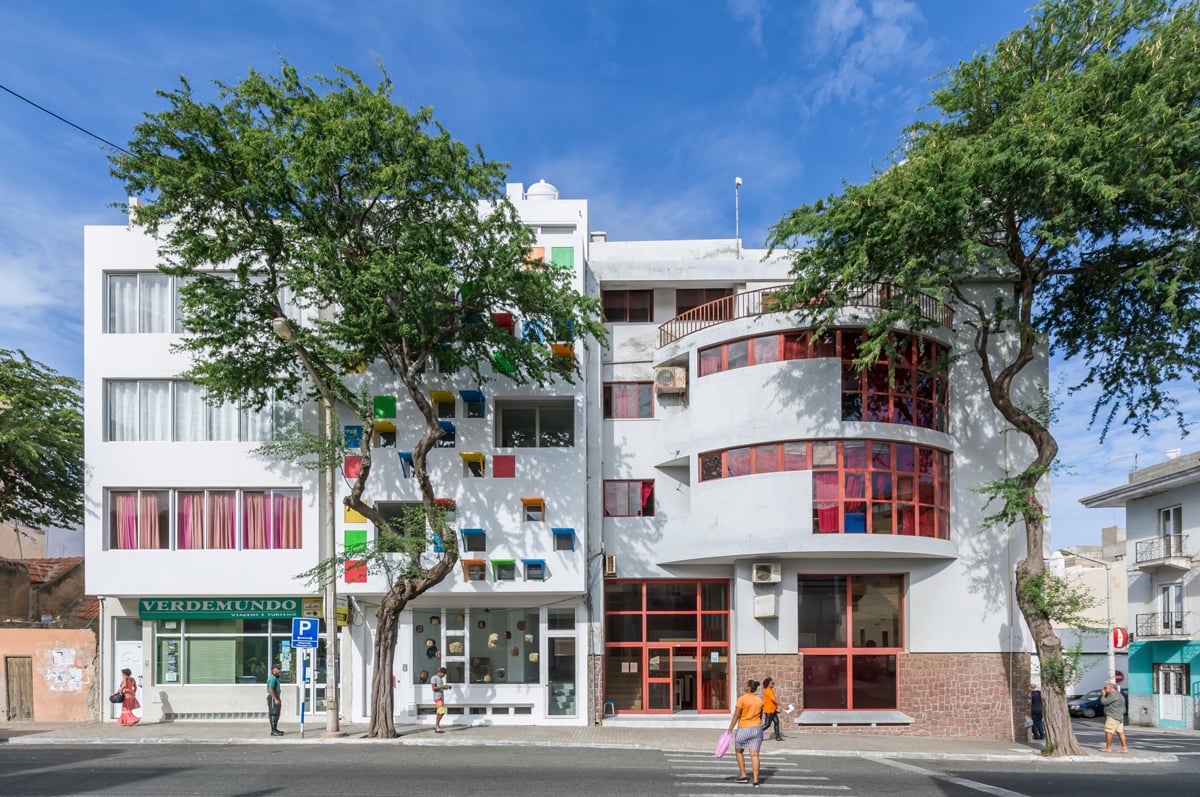 ---
Located in the heart of Mindelo, on the island of São Vincente in the archipelagic nation of Cabo Verde, the whitewashed walls, simple geometry, and colorful shutters of Casa Celestina were designed to spark joy. The building's architects Moreno Castellano and Eloisa Ramos wanted to the building's seven apartments to be a stimulating retreat for the kinds of people who want a low-key place to stay that offers access to the best of the city, citing digital nomads, artists, and travelers. "The colors" according to the architects, "are tools to stimulate human's reactions, creating movement and connections. Color means life, harmony, balance and joy."
The building's pared-down structure, relatively spartan apartments, and large openings allow space for activity and connection to the surrounding urban environment. For small spaces, openings to the outdoors are key, hence the profusion of windows and balconies. In addition to connection, the verandas are an integral part of the building's natural cooling scheme. Each apartment's entrance faces a central staircase, which is open at the top, forming a ventilation tower. A small window in the apartment door allows for cross ventilation through the apartment and eliminates the need for energy-intensive air conditioning.
---
In order to maximize space and allow guests to do use their apartments for physical activity like yoga or meditation, the architects designed foldaway beds that can be stowed when not in use. On the ground floor, a flexible commercial space is currently being used as an architect's studio and artist's workshop but could easily adapt to other uses should the needs of the tenants, the neighborhood, and the building change.
---
More from Metropolis
---
While whitewashed walls and playful use of color pay homage to traditional Cabo Verdean architecture and invite visitors into a uniquely Cabo Verdean way of living that blends indoors and out. They were also design considerations that help the Casa Celestina fit in with its neighbors, sandwiched as it is between two other buildings. Ramos and Castellano point out that that the city of Mindelo is constantly evolving and their project was not without constraints familiar to any architect working in an urban context. "Since the building is in the very center of the city, we were obliged to maximize the rentability; and the volumetry was practically obliged by the city rules," they explain. With splashes of color, and ample window and balcony openings, they sought to integrate the building and its visitor-residents with the surrounding city, creating harmony in a context that may not be exactly ideal.
You may also enjoy "How Recycling Existing Buildings Could Solve the Urban Housing Crisis."
Would you like to comment on this article? Send your thoughts to: [email protected]
---
Register here for Metropolis Webinars
Connect with experts and design leaders on the most important conversations of the day.