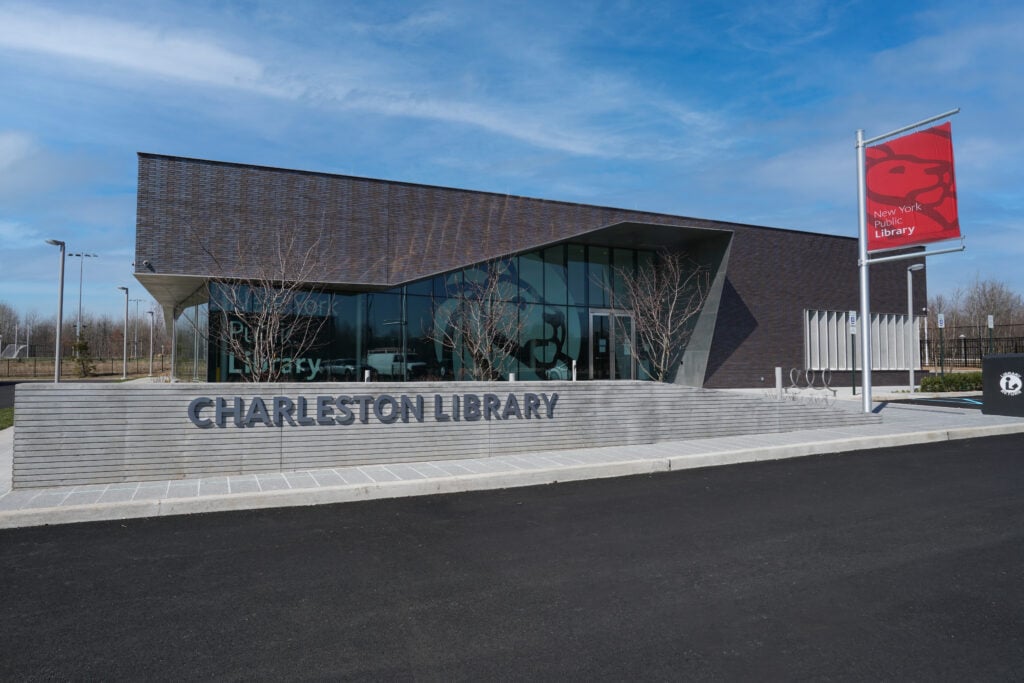 April 12, 2022
Staten Island's Newest Public Library Boasts Net-Zero Credentials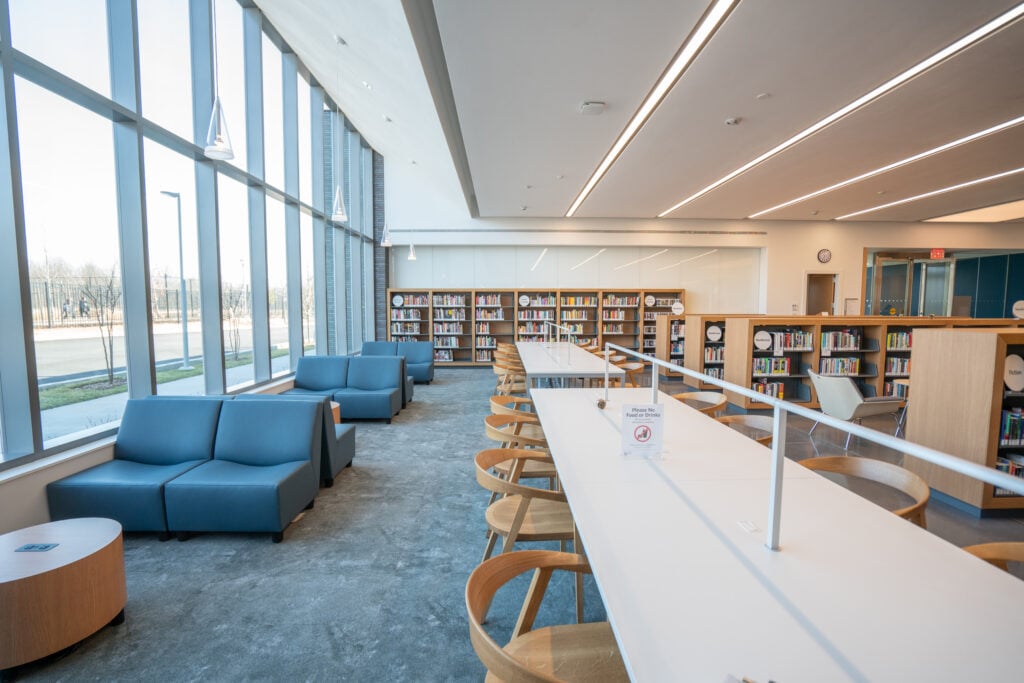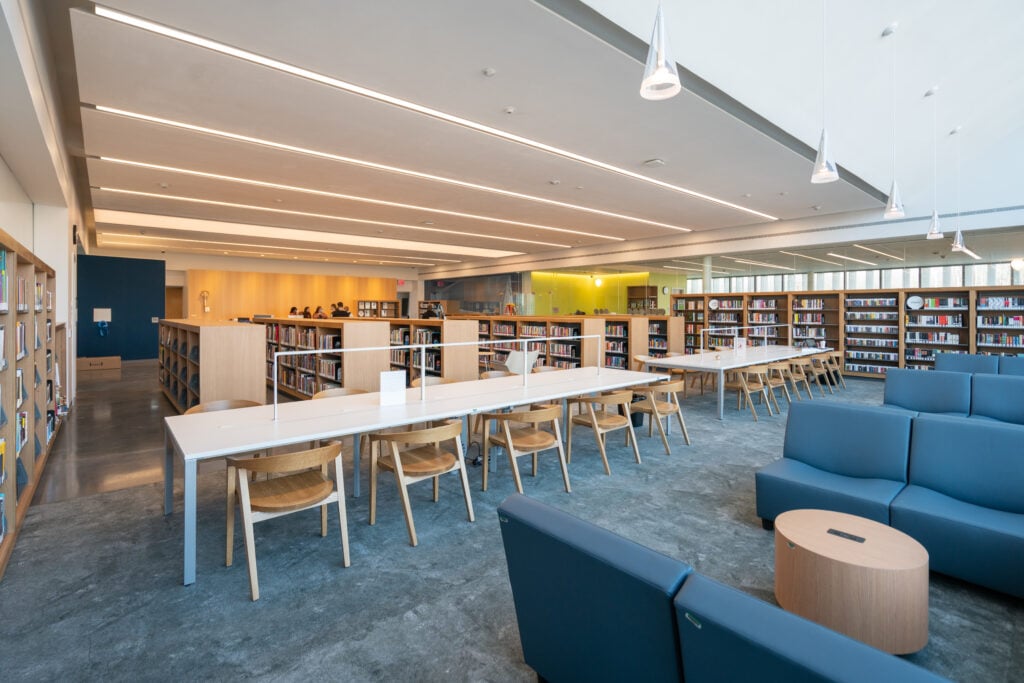 The design team collaborated with sustainability consultant Atelier Ten to achieve the project's ambitious energy goals. To that effect, the building deploys an entirely electric, non-carbon producing system, powered by a 60.5 kW photovoltaic roof array. At the building envelope, the team opted for a high R-value composition to reduce demand on both the heating and cooling systems—a ceramic low-e coating is applied to the three surfaces of the insulated glass units, which are, in turn, set within a four-sided structural glazed aluminum curtain wall system. Further measures to enhance overall performance include glass-bead blasted, and perforated, stainless steel vertical louvers positioned to address solar gain at the most heat intensive times of the year.
The one-story library uses a relatively conventional steel frame structure, designed by LERA Consulting Structural Engineers, of flange columns and beams, with steel joists located centrally to support larger spans above the adult reading room and information commons. "To support the exterior brick above the stainless-steel trimmed portal openings around the building, an elaborate structural system of miscellaneous steel components anchored back to the structural frame was designed," continues Tattoni. "These steel components attach to the stainless steel plates of the portal openings and transferred the load of the brick above back to the structural frame."
---
More from Metropolis
---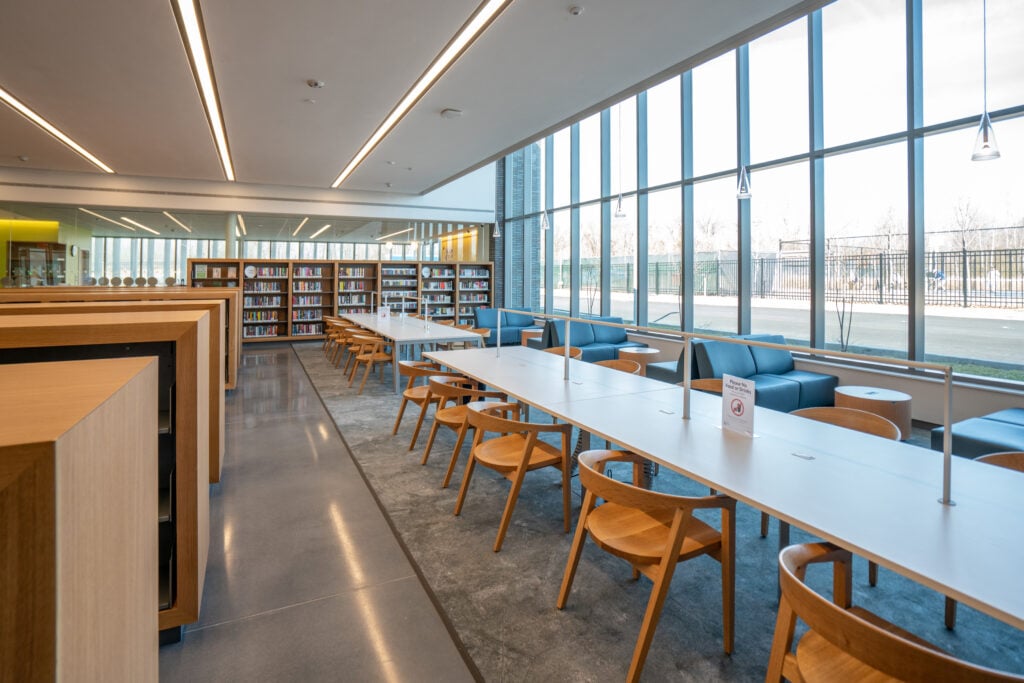 That same emphasis on sustainability is further applied to the building interior, where MEP Engineer Kohler Ronan Consulting Engineers deftly inserted a suite of high-performance features, such as a perimeter radiant heating system and expanded demand control ventilation for each room within the library, as well as a variable refrigerant flow HVAC system with energy recovery.
Programmatically, the library is divided into a series of reading rooms dedicated to particular age groups, as well as flexible community spaces; all of which are oriented towards adjacent Fairview Park. Interior finishes include custom-designed chairs by Maine-based furniture maker Thos. Moser, which, in their form, are intended to resemble the Carrere and Hastings-designed reading chairs found at the 42nd Street Library.
The Charleston Library is the second new branch to open on Staten Island in the last decade, joining the A*PT Architecture-designed Mariners Harbor Library, which opened in 2013. The NYPL is also hard at work restoring the Port Richmond Library, the borough's oldest branch, which is expected reopen in 2023.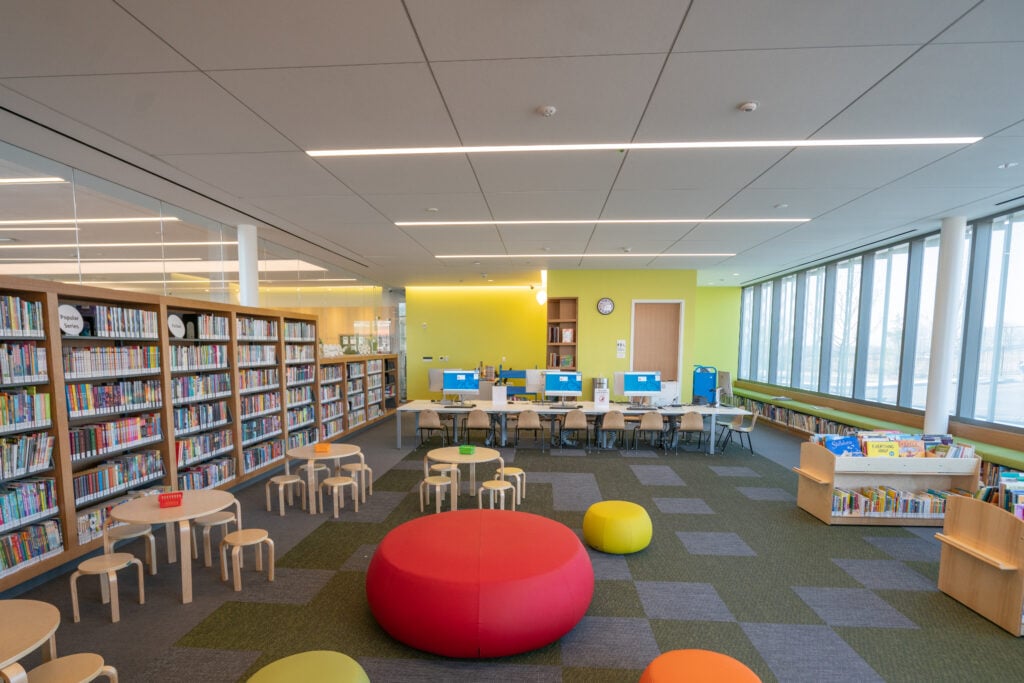 Would you like to comment on this article? Send your thoughts to: [email protected]