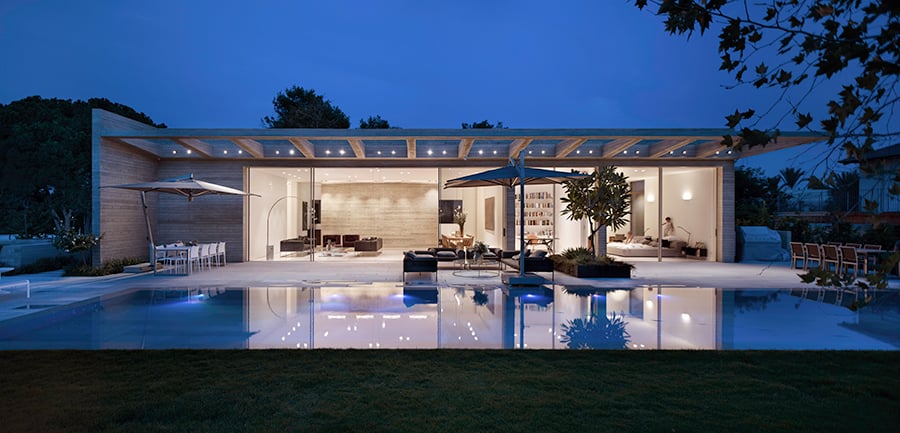 September 10, 2018
In Israel, a Minimalist Concrete House Serves as an Exercise in Precision Design
Architect Asaf Gottesman aimed to use a the exacting details of concrete architecture to sharped the skills of his younger architects.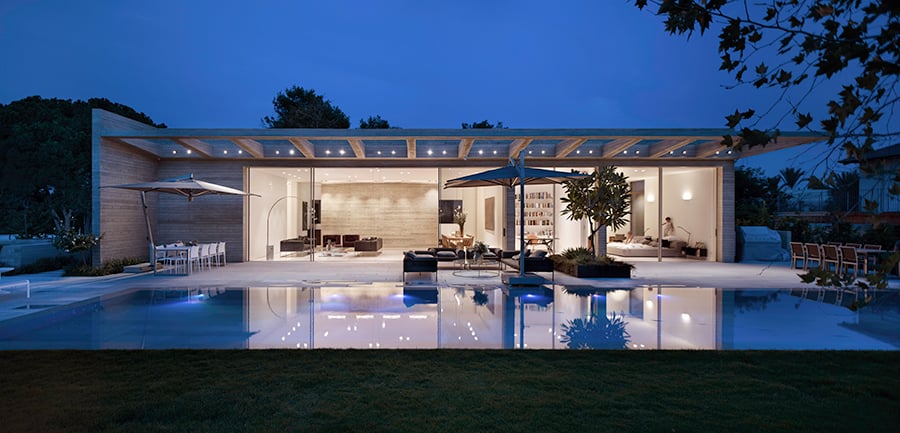 ---
The Oxford English Dictionary defines a postscript as "an additional remark at the end of a letter, after the signature." For architect Asaf Gottesman, the aptly-named Postscript House marks the first private residence undertaken by his firm in over a decade.
Why the long hiatus from designing houses? As his practice matured, Gottesman shifted to large commercial and multi-unit residential projects. However, the Postscript commission was particularly hard to resist: The clients—a couple with four boys aged six to 24—have a 20-year relationship with Gottesman, as he designed their two prior residences. There was a secondary motive as well: Gottesman wanted the project to be an exercise in details—a way to sharpen the skills of his firm's young architects.
"Private homes are a form of portraiture," Asaf Gottesman says. For this project, his Israeli firm Gottesman Architecture would collaborate with Paris- and Tel Aviv-based GSArch to create a fittingly minimalist reflection of the clients' pared-back aesthetic.
---
More from Metropolis
---
The concrete house casts a striking figure in the neighborhood of Kfar Shmaryahu, outside of Tel Aviv, so much so that it's easy to miss the details in the streamlined house—and that's by design. "It's more about hiding the details than showing them," says Gottesman. "We wanted minimal noise in term of detailing."
---
Some of those details include large pivot doors and sliding doors that virtually disappear when drawn back, creating the kind of continuous spaces throughout the house that the clients prefer. One hard-to-miss aspect of the residence is its ample use of concrete: covering the backyard patio floor, woven into accent interior walls, and extensively comprising the house's exterior.
Gottesman, who has worked with concrete for more than 25 years, considers using the material "a form of discipline." The building process of concrete, he explains, needs to be perfect from the beginning, and using it also eliminates the need for plaster walls.
The clients have lived in the house for about eight months now. As for Gottesman, the house represents a worthwhile exercise in precision design: For him, it was "a revisiting of a subject, of private homes, looking again at how we did houses and creating a one-off throwback to that period."
You might also like, "A '90s-Era Mexico City Residence is Reimagined as a Stunning Retreat."