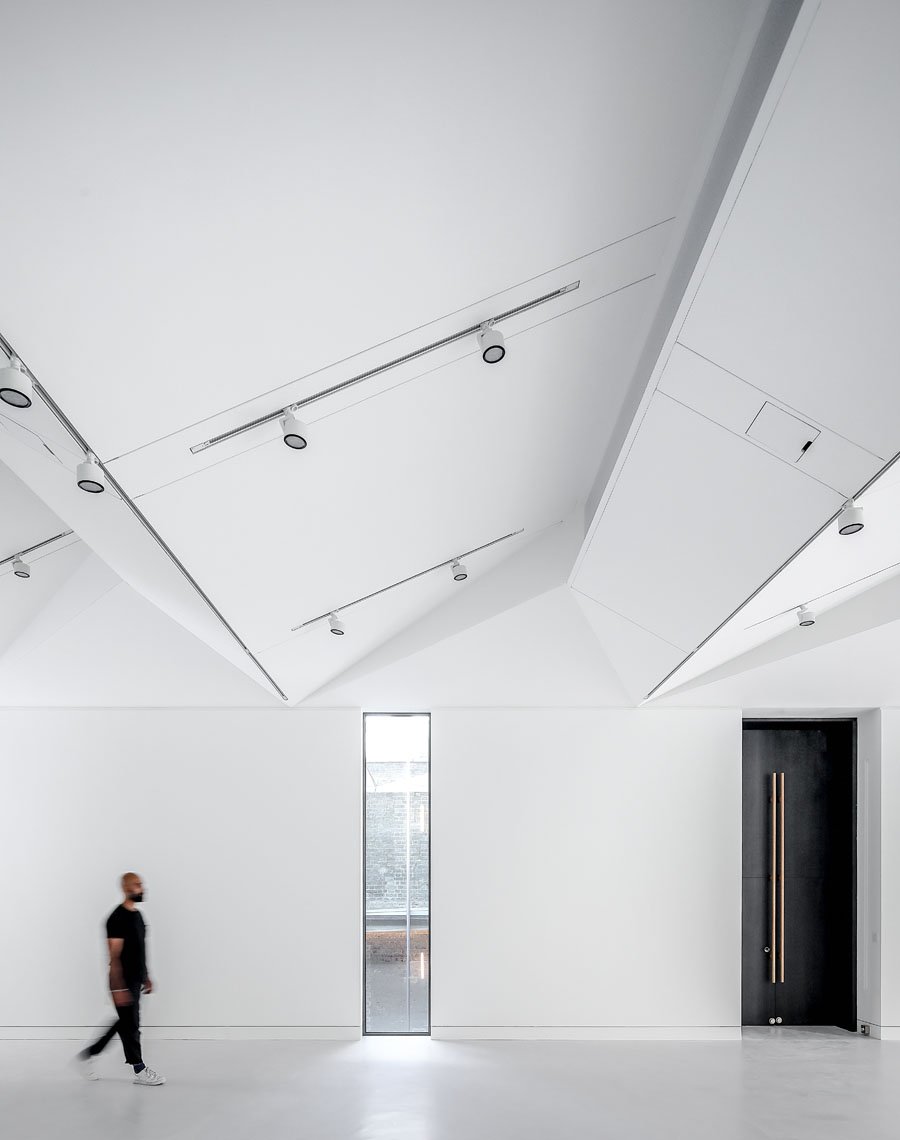 June 15, 2021
Cromwell Place Serves as a Coworking Complex for the Art World
London's new operation offers different membership programs for local and international art galleries to exhibit within a global network and a Victorian setting.
---
The five Victorian townhouses that currently host Cromwell Place in London's South Kensington neighborhood were built in 1858 by architect Sir Charles James Freake. Today, the historic, 45,000-square-foot complex seamlessly accommodates the membership-based organization's mission to provide exhibition and office space to the art community.
"The building's personality has the exact imprint we need with heightened windows and variously sized rooms which perfectly lend themselves to gallery spaces," says Preston Benson, Cromwell Place's managing director. This trait, in fact, was also a challenge during the $28 million development and renovation helmed by Buckley Grey Yeoman architects. "We restored our period galleries with this in mind, creating solutions for hanging and exhibiting art such as hanging walls and ERCO lighting," adds Benson.
Across six floors, the organization offers a range of services to promote art from different periods in a range of media. In addition to a rotating exhibition program, which is open to the public, the building offers storage and office space. It also hosts talks and screenings. "The social aspect is critical, but this is ultimately a space for business," Benson says.
---
More from Metropolis
---
---
For a sector that operates as such a compartmentalized network, diversity is key. "The art world is made up of silos and there is not a scenario in which an emerging contemporary art gallery shows next to established Old Masters dealers," adds May Calil, Cromwell's membership director. Whether London's seasoned antiquities dealer Daniel Katz or Tehran's cutting-edge contemporary gallery Dastan's Basement, the exhibitors occupy rotating spaces among fifteen galleries and twenty-five offices offered through a five-tier membership system. An honorary membership program grants complimentary access to non-profit art institutions, such as the Royal College of Art and the National Portrait Gallery. Additionally, Cromwell opens its Pavilion Gallery for select institutions to host fundraisers or auctions. The purpose-built Pavilion is a 1,528-square-foot gallery, which allows for flexible displays with its column-free format and ceilings up to fifteen feet.
"The primary motivation is to exhibit and promote the arts," adds Calil. Similar to other membership-based coworking concepts, the organization builds on the promise of a dialogue between its members. "As opposed to opening our doors to any industry under the sun, we offer a rigorous selection from the art industry," explains Benson. A roster of international art galleries such as Lehmann Maupin, Galeria Nara Roesler, or A.I. Gallery is joined by visiting art fairs, as well as industry key players, such as art advisors and collectors in search of hot desks. Regardless of scale, reduced overhead and flexibility are critical assets for the active members.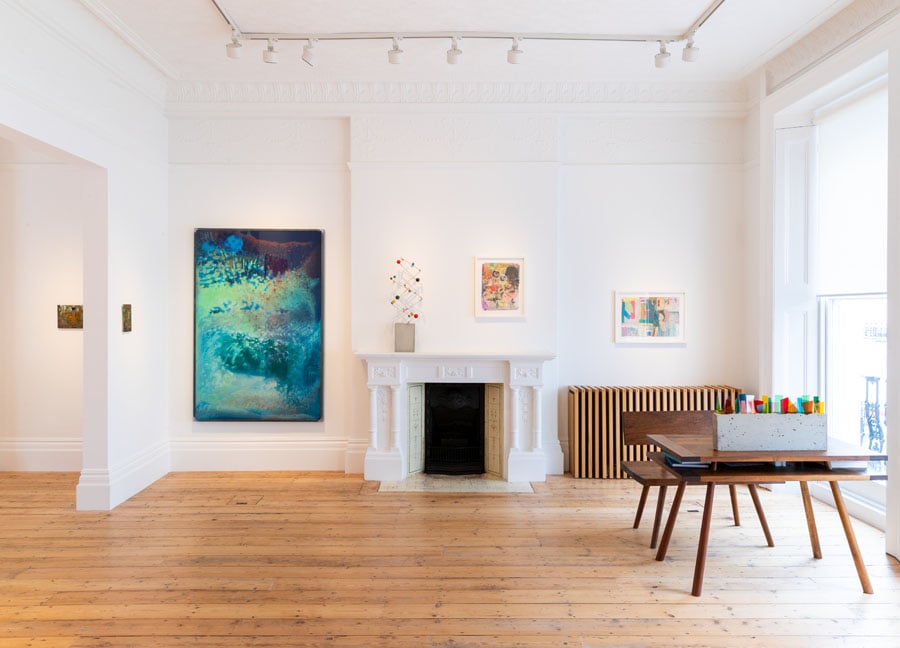 ---
When Cologne's ammann // projects decided to explore a fresh approach to exhibitions, "Cromwell Place was precisely what we were looking for," says gallery founders Gabrielle and Léonie Ammann. "The viewing room and access are essential offerings," they add. After decades of showing multidisciplinary names such as Zaha Hadid or Ron Arad, the gallery thinks a venue that emphasizes an intersection between art and architecture is the right step for their expansion.
Calil and Benson agree that the pandemic has only escalated the trends they saw were coming when they first started selling membership in 2018. "We've only made few changes to the business model and become more flexible," Calil notes. A few months after opening, the organization is already eyeing global expansion. "Cromwell is not the end of a story," Benson says. "With other cities, we hope to build a network for our members to exhibit in different parts of the world."