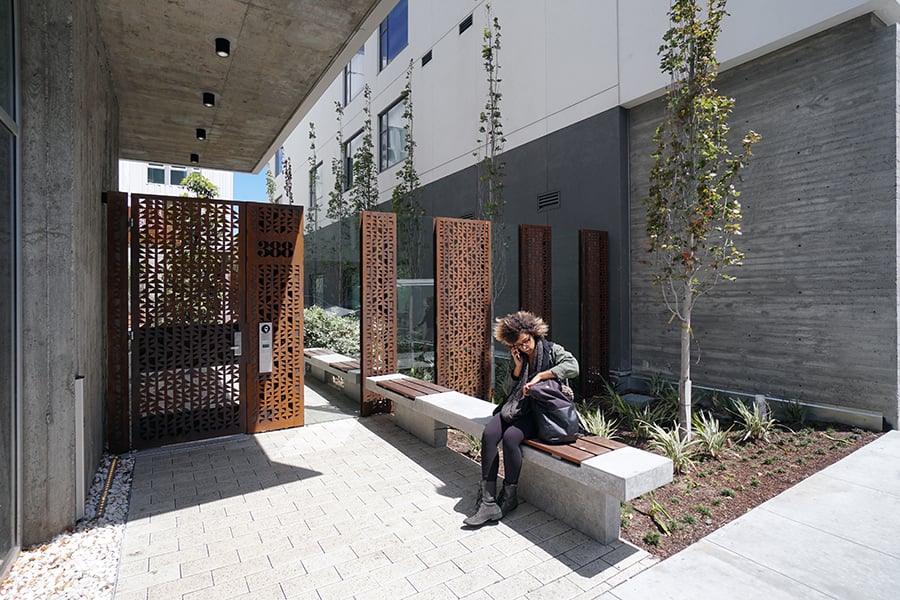 January 23, 2019
David Baker Architects Designs San Francisco's First Market-Rate Micro-Unit Condo Development
388 Fulton, located just west of the city's Civic Center, lives up to its small-living promise. All its 35 units sold before the building's completion.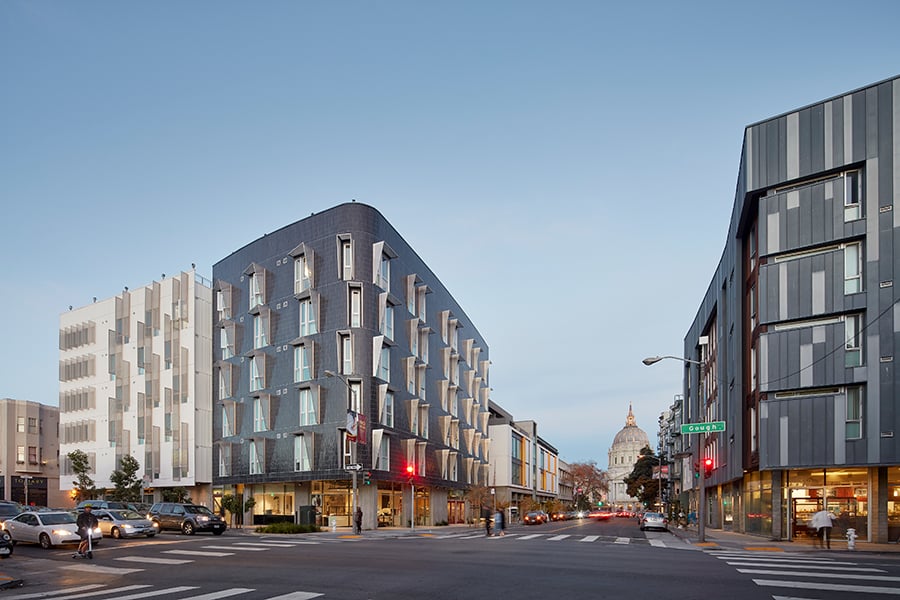 ---
Like many cities throughout the United States, San Francisco has responded to a very tight housing market by lowering the minimum size of a dwelling to enable so-called "micro-units," which can be as small as 220 square feet. The city's first market-rate micro-unit condo development, completed in 2016 by David Baker Architects (DBA), is a compelling advocate for compact living with its emphasis on outdoor space and neighborhood amenities over square footage.
"It's the next generation of city living in San Francisco, which is more dense and more vertical," says Daniel Simons, principal at DBA.
The project, 388 Fulton, is in Hayes Valley, an area just west of the city's Civic Center. (The roof deck looks onto City Hall's gilded Beaux Arts dome.) Gradually redeveloped after the demolition of an elevated freeway, the neighborhood has become a poster child for "hip" urbanism, characterized by mixed-use development and a blend of market-rate and affordable housing.
---
More from Metropolis
---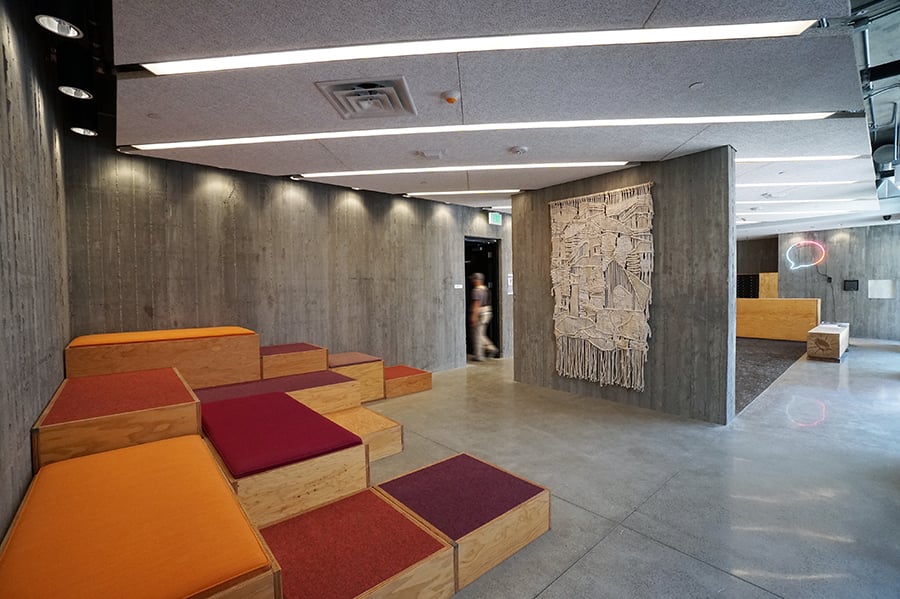 ---
The six-story building appears as two separate volumes—one black, one white. The southernmost building, at the intersection of Fulton and Gough Streets, boasts a jazzy, curved facade of black glazed thin-brick tile and aluminum sunshades, while the other is clad in matte- white cement plaster. The duo echo the dark palette and contrast with the concave form of their neighbor across the street—an affordable housing project with 120 apartments that average just 329 square feet—also designed by DBA.
Comprising 35 micro-units—most of which are 325 square feet—and 34 modest-size one- and two-bedroom condos, 388 Fulton lives up to its small-living promise. All the units sold before the building's completion, with micro-units going for $1,700 per square foot (on a par with Manhattan but significantly above the San Francisco average). And in lieu of parking spots, the architects provided 1:1 bike parking in double-decker storage racks in a dedicated lobby accessed by its own street entrance.
Rather than take up valuable street frontage, 388 Fulton's main entrance is reached by traversing a private courtyard. Generous ground-floor retail spaces are occupied by a high-end sushi restaurant and artisanal doughnut shop, the latter of which is separated from the courtyard by a glass wall, making its customers part of the building's inner life. The carefully landscaped enclosed space has a bridge spanning a large swale that serves as both a green feature and a stormwater treatment system. "We typically put a courtyard in our projects," says Simons. "It's important to have a sense of decompression where you come into a quiet place."
You may also enjoy "This Minimalist House Maximizes Indoor-Outdoor Living on a Tight Los Angeles Site."