August 30, 2021
In Palo Alto, a House for Deaf Clients Provides Clarity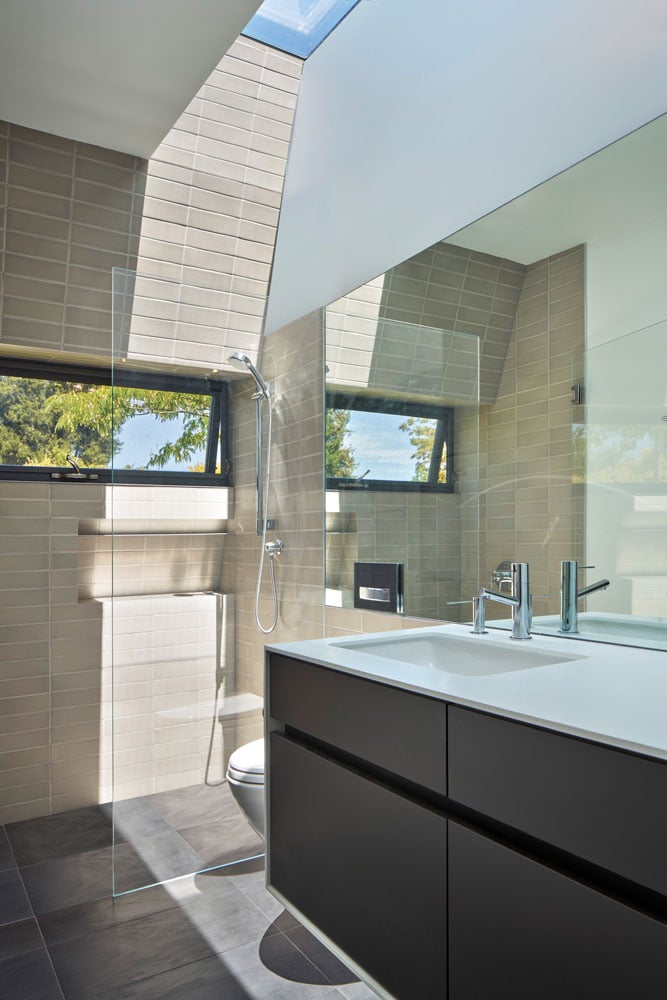 Most of the house's lower level is one expansive gathering place, encompassing kitchen, dining, entry, and an open stairwell. The broad, double-height space at the center of the home lets a larger group of people communicate comfortably, even allowing someone on the upper level to sign toward someone on the ground floor.
---
More from Metropolis
---
Since Deaf people in the middle of a conversation are more likely to trip over physical obstacles, the architects designed the house with flush thresholds throughout. As a result, the flow between indoor and outdoor space is exceptionally smooth.
Another innovation unique to this house is its alert system, which relies on visual cues—in the form of LED-lined horizontal slits throughout the home—rather than sound. When the doorbell rings, the slits glow green, and they turn other colors to alert the family to smoke, carbon monoxide, or a broken window. As it turns out, the green "doorbell" is a little too subtle, says Leung. But, he points out, that's because the architects fulfilled another major tenet of DeafSpace, which is to provide natural, even lighting in the service of visual communication: "The house brims with natural light."
Would you like to comment on this article? Send your thoughts to: [email protected]