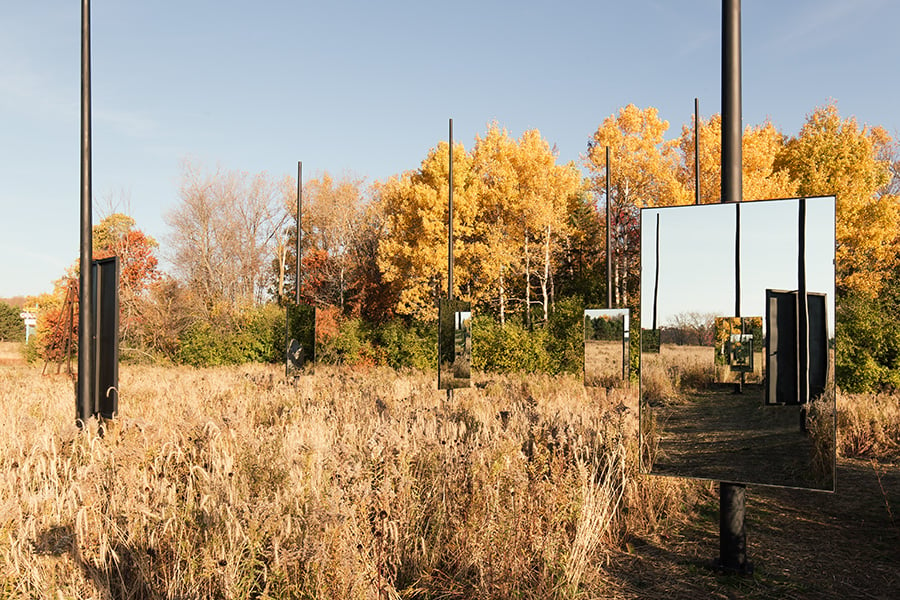 March 2, 2018
Minnesota Design: Dream the Combine Creates Otherworldy Installations
The studio is one of three experimental design studios that are putting the Twin Cities on the map.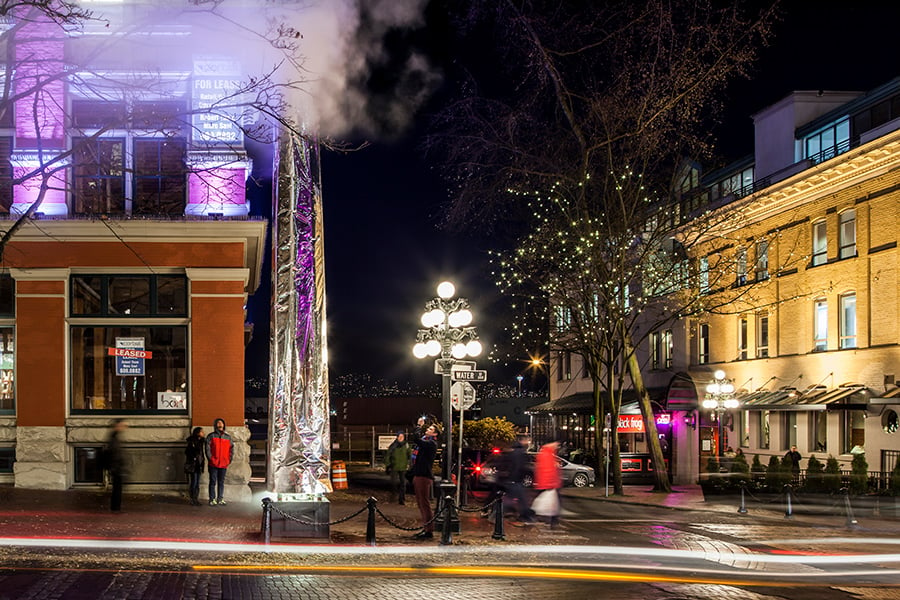 For its March 2018 issue, Metropolis Magazine explored the three great North American design regions: The Pacific Northwest, North Carolina, and Minnesota. We looked at each area's deep historic connections to architecture and design, as well as the contemporary practices thriving there today. Stay tuned to our homepage as March issue articles such as this one go online; you can also find the latest updates here.
---
Minnesota's distinguished design legacy is no secret. But the state's emerging creatives have received considerably less attention than their Modernist forebears. In fact, in a part of the country where locals take pride in the frigid climate, "emerging" is just as likely to be associated with a post-hibernatory state as it is with design.
Still, in recent years Minneapolis–St. Paul has cultivated a vibrant and unique design atmosphere. High standards of living, affordability, and proximity to well-connected institutions like the Walker Art Center and the University of Minnesota, not to mention the headquarters of Target and other Fortune 500 companies, make the Land of 10,000 Lakes ideal for sustaining independent practices. "The area has given designers a really intense ability to incubate their ideas," says Claire Warner of Chicago's Volume Gallery, who has represented local designers Matt Olson and Jonathan Muecke. "It has great community support, but you are also not burdened—you don't have other things in the way of creating."
---
More from Metropolis
---
The profile below features one of three young Minnesota practices included in the March issue; you can find the other profiles and North American design articles here as they come online.
---
Dream the Combine
The world of Dream the Combine is, without a doubt, dreamlike—and wonderfully so. The Minneapolis-based architecture firm, run by married partners Tom Carruthers and Jennifer Newsom, operates amid a surreal mix of metaphors and visual riddles: Mirrors contort, nature bends, and space repeats itself. Such effects are fanciful, but also challenging—observers are led to question the fundamental realities of the spaces that surround them.
The pair each received an M.Arch from Yale University but met only later in New York. Their résumés were impressive: Newsom worked for firms including David Adjaye Architects, Deborah Berke Partners, and Cooper Robertson, while Carruthers (who has a background in sculpture) worked for artist Ursula von Rydingsvard, the late architect Charles Gwathmey, and the firm of Diller Scofidio + Renfro. But, says Carruthers, they both reached a point when they asked, "Do we need to be making spaces for rich people right now?" They moved to Minneapolis in 2012 and the next year launched Dream the Combine, named for a dream one of their children recounted to them. To Newsom, the designation suggested "stepping out of language."
Carruthers and Newsom are especially concerned with revitalizing underutilized public space, usually through reflective surfaces. When the couple still lived in New York, they proposed installing video projections on the vacant periphery of a subway platform that would seemingly extend it into infinity. In 2015, before relocating to the Twin Cities for a second time (following a brief stay in Vancouver), they transformed an abandoned fragment of Minneapolis's Skyway system—an 11-mile Habitrail of pedestrian bridges—into an enigmatic installation using flexing mirrors.
The studio is now at a pivot point. This fall, it received one of its biggest opportunities to date—a coveted finalist spot in MoMA PS1's annual Young Architects Program competition. Though she won't divulge much about their proposal, Newsom says their design feels like a culmination. MoMA associate curator Sean Anderson, one of the program's supervisors, describes Dream the Combine's approach as "thinking through meaning." He says, "Their projects are haptic inasmuch as optical, asking questions at the very moment when form disappears and experience emerges."
For Dream the Combine, this is a matter of cause and effect. "The commitment to the public realm," says Carruthers, "opens you up to a pretty complex engagement with the world. And it also starts to drive how you work."
You may also enjoy "Uncovering Minnesota's Influential Modernist Past."