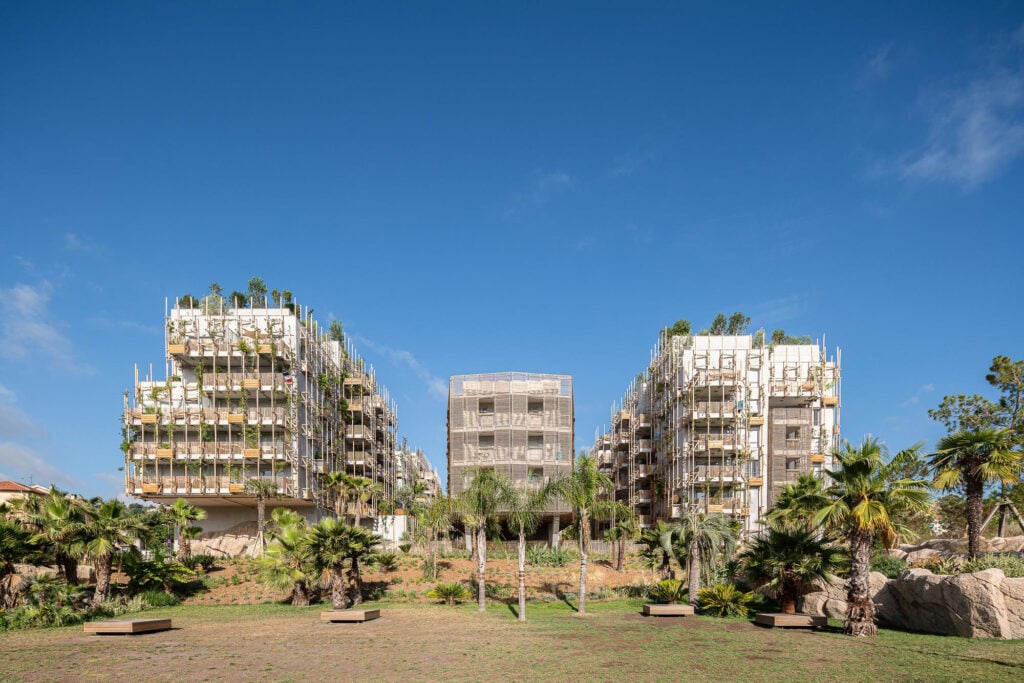 January 18, 2022
In France, a New Neighborhood Is Part of the Adjacent Park—or Is it the Other Way Around?
Édouard François, who won the architectural competition, says that the local landscape was the point of departure for his design. "It is a typically luxuriant Mediterranean landscape with beautiful trees reaching heights of more than 165 feet, sun-drenched and watered by underground rivers," he says. From the site, panoramic views open up over the city center and the Mediterranean Sea to the south and to the green hills surrounding Nice. The main idea was to create a new neighborhood that would incorporate this greenery as much as possible—to combine the new buildings with the new park. François says it was the "logical choice" to ask the landscape architect of the park to also design the landscaping for the housing blocks.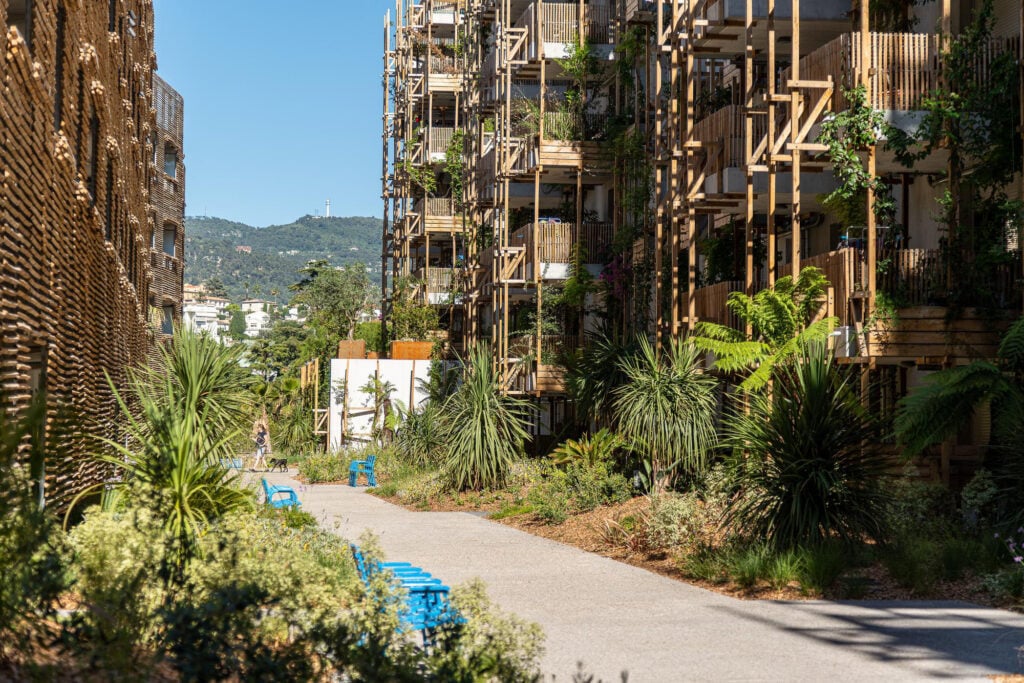 Towards the main street lie the buildings with the highest density, while the neighborhood opens up towards the park in the East. To this side François points out that the buildings are not just "greened", but that they "support greenery". It is an important difference to him: Behind the foliage is a second facade which is completely independent. In front of it, there is a structure of concrete platforms, wooden supports and cables of stainless steel that form a trellis for climbing plants coming up from the planted beds that surround the building's volumes. François refers to this green zone as the jardin extraordinaire, the "extraordinary garden," that will develop over three years' time into a dense cover of greenery that connects the buildings and the adjacent park—as if a park that has simply grown over the buildings standing next to it. A very particular way of connecting human habitats with nature and one that will, as François hopes, present a prime example for our future cities.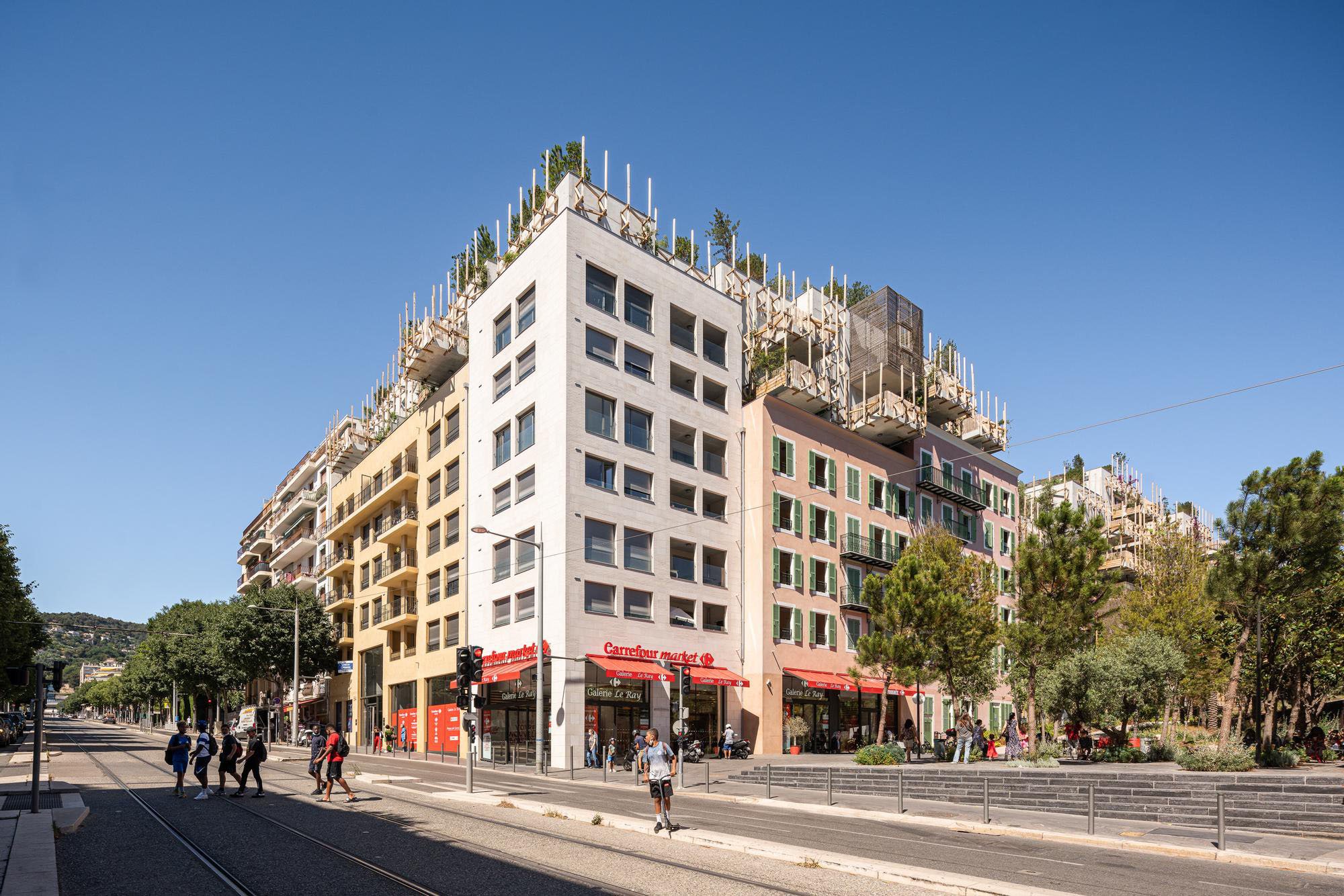 ---
More from Metropolis
---
Would you like to comment on this article? Send your thoughts to: [email protected]