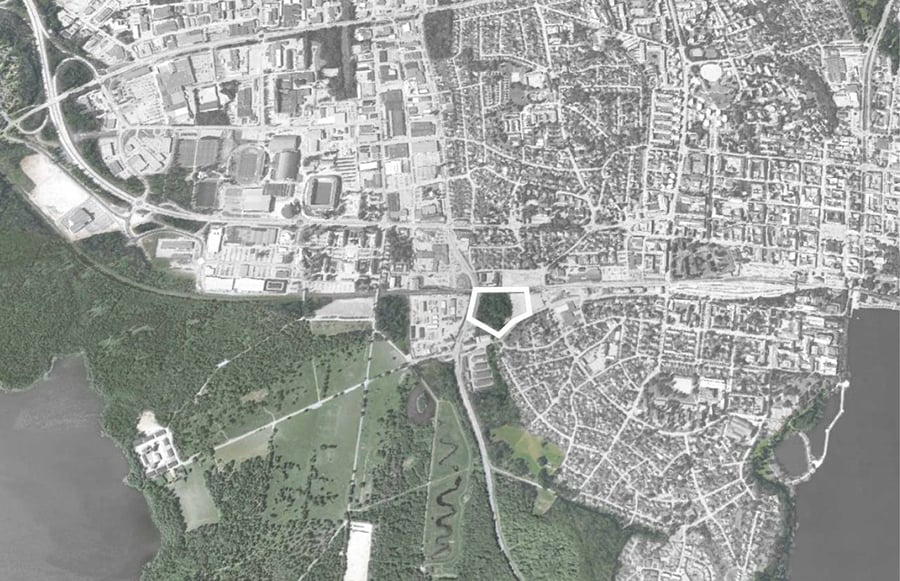 April 23, 2019
Using Patterned Panels, This Senior Living Center Brings Whimsy to Its Facade
Located in Växjö, Sweden and designed by Kjellander Sjöberg, the project also recently achieved LEED Platinum certification.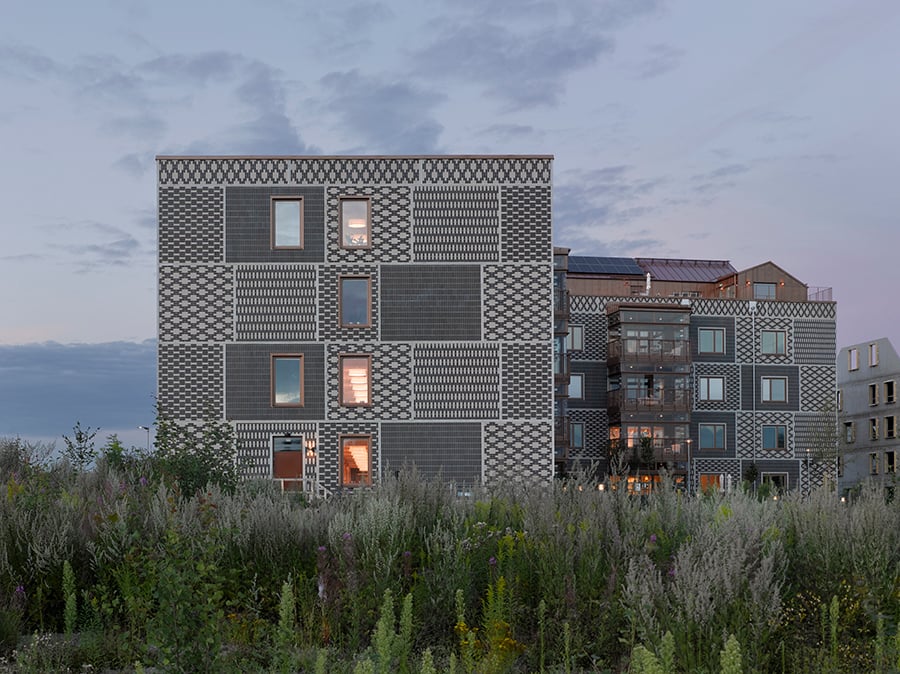 The architects at Stockholm office of Kjellander Sjöberg (KS) faced a challenge architects know all too well: How to avoid a repetitious facade?
They had been charged with designing Elderly Care Skärvet, a senior living complex that would be the first building within a large ground-up development in Växjö, Sweden. (The area had previously been occupied by the Swedish military, but is now slated for multiple blocks of construction over the next 10 to 15 years.) Within the mixed-use development, Elderly Care Skärvet would sit on a prominent corner, raising the stakes even higher.
KS opted to use prefabricated concrete modules. Not only were these materials cost-effective; they could also easily support visually interesting brick patterns. To design the patterns themselves, the architects looked to crocheted tablecloths as inspiration, hoping that the common household object's homey and domestic associations would confer warmth to the building. (Some local residents even see similarities with Moroccan azulejos, and have dubbed the building the "Marrakesh house.") By slightly shifting the modules, KS could play with the patterns. Copper-colored metal sheets mark entrances, windows, and the roof. Windows change in size depending on their use—smaller windows for private rooms, larger ones for shared spaces—adding variety to the facade.
---
More from Metropolis
---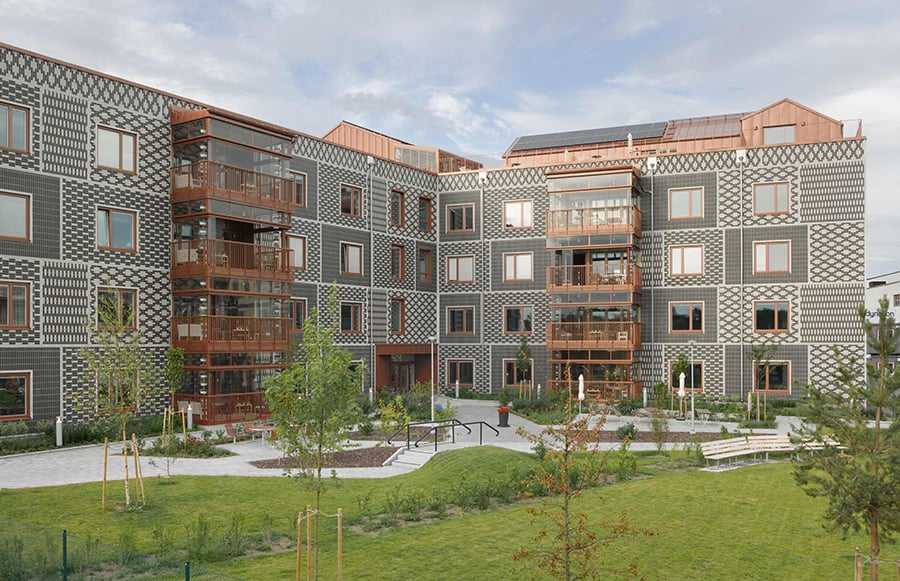 Apartments are distributed across four stories, with each floor including shared spaces for different activities. The architects gave special attention to outdoor spaces: A greenhouse, for example, sits on the roof, and the building itself is oriented towards an existing public green space.
The center also boasts sustainability credentials, with low-flush bath fixtures, a water recycling system, rooftop solar panels, energy-efficient appliances, and well-insulated walls. The architects and builders were careful to recycle and return excess building materials, thereby sending zero waste to landfill during construction.
Once the surrounding neighborhood is completed, the facility will be part of a diverse, mixed-use urban fabric. Hopefully, that vibrancy will encourage a fluid, multigenerational social mix. In maintaining residents' social activity and preventing the loneliness that often plagues old age, the Elderly Care Skärvet's greatest asset won't be the building itself, but rather its environment. "We wanted the facility's guests to be part of a context," says Lena Viterstedt, KS partner and lead designer of the project.
You may also enjoy "In New Orleans, Skateboarding Youth Partner with a Community Design Center to Create a Skate Park Under a Highway Overpass."
Would you like to comment on this article? Send your thoughts to: [email protected]