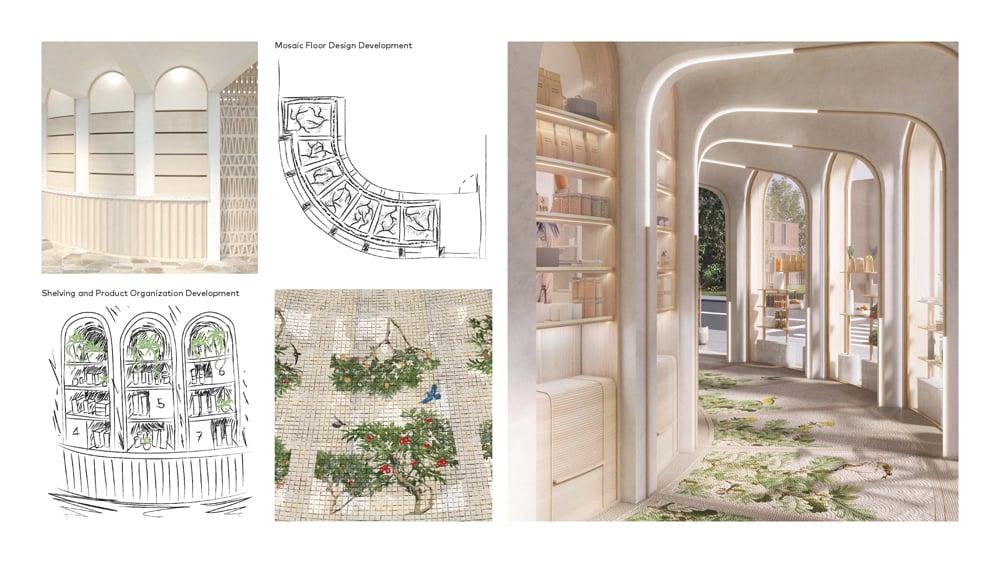 April 7, 2021
Future100: From Testing Centers to Work-From-Home Towns, Students Respond to the Pandemic
Six architecture and design students took inspiration from our "new normal" to imagine safer interiors and greener neighborhoods.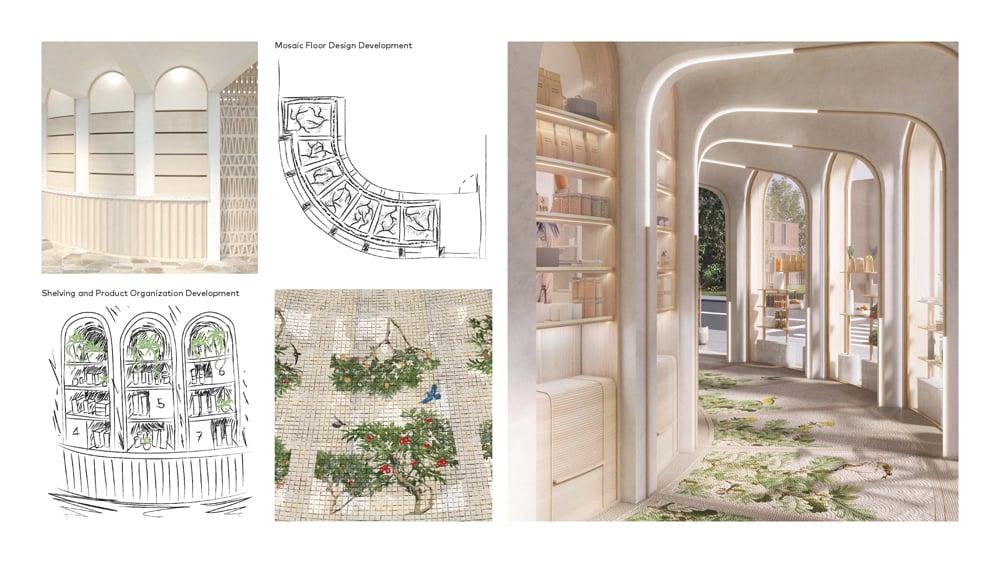 For many students graduating this year, the public health crisis provided ample inspiration for design interventions at the architectural, interior, and urban scales. Some applied their skills to practical solutions such as COVID-19 testing centers, restaurants that adapt to the need for social distancing, and grocery stores designed for contactless shopping. Others saw the pandemic as a catalyst. With municipalities and employers more receptive than ever to big ideas, these scholars perceived opportunities to bring nature into the workplace, reshape commuter towns into livable work-from-home neighborhoods, and develop parks in green-space-strapped urban communities.
Visit metropolismag.com/future100 to see more groundbreaking student work.
---
MONICA BECKETT
---
More from Metropolis
---
Ryerson University
Undergraduate Interior Design
NOMINATOR: Jonathan Anderson, Associate Professor
Beckett's portfolio includes fully realized furniture, exhibition booths, public space for socializing outdoors, and a store that facilitates socially distanced shopping.
---
ADRIANNA FRANSZ
University of Southern California
Undergraduate Architecture
NOMINATOR: Warren Techentin, Adjunct Professor
Fransz's passion for public space shines in a social justice center in Los Angeles, where she prevented the ten-story tower from casting shade on the surrounding neighborhood.
---
AMANDA WYMAN
Ferris State University
Undergraduate Interior Design
NOMINATOR: Lee Davis, Professor
With workplace, restaurant, and retail interiors, Wyman demonstrates a knack for material and product specification in addition to COVID-19 modifications.
---
YI-CHEN CHANG
George Washington University
Graduate Interior Design
NOMINATOR: Erin Speck, Assistant Professor of Interior Design
Careful consideration of user experience informs Chang's designs for projects such as a high-end hotel in Florence and a biophilic workplace in response to the pandemic.
---
MARIA RAMIREZ
California College of the Arts
Undergraduate Architecture
NOMINATOR: Antje Steinmuller, Associate Professor, Chair of Undergraduate Architecture
Ramirez's "work from home community" investigates how residential spaces can lessen the burden of childcare by facilitating communal parenting.
---
HANQING YAO
University of Pennsylvania
Graduate Architecture
NOMINATOR: Andrew Saunders, Associate Professor, M. Arch Program Director
Across a variety of typologies, Yao creates playful geometries that express a curiosity about how to translate organic forms into buildings that serve people.
---
Would you like to comment on this article? Send your thoughts to: [email protected]
---
Register here for Metropolis's Think Tank Thursdays and hear what leading firms across North America are thinking and working on today.