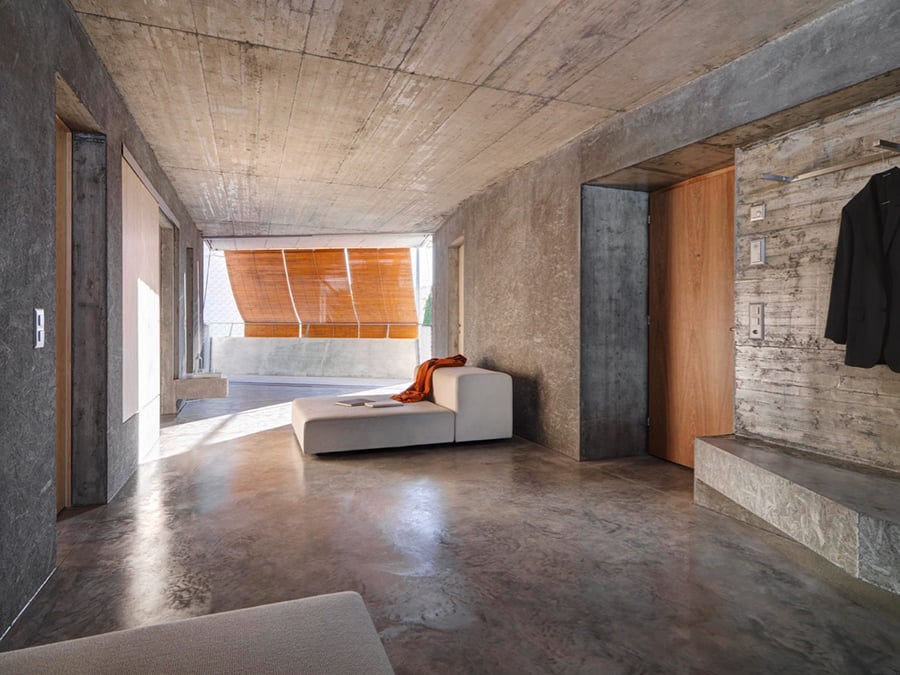 June 17, 2019
This Zurich Residential Development Is a Brutalism Enthusiast's Dream
Designed by Gus Wüstemann Architects, this five-story, 7,200-square-foot concrete building is intended to be relatively affordable for Zurich.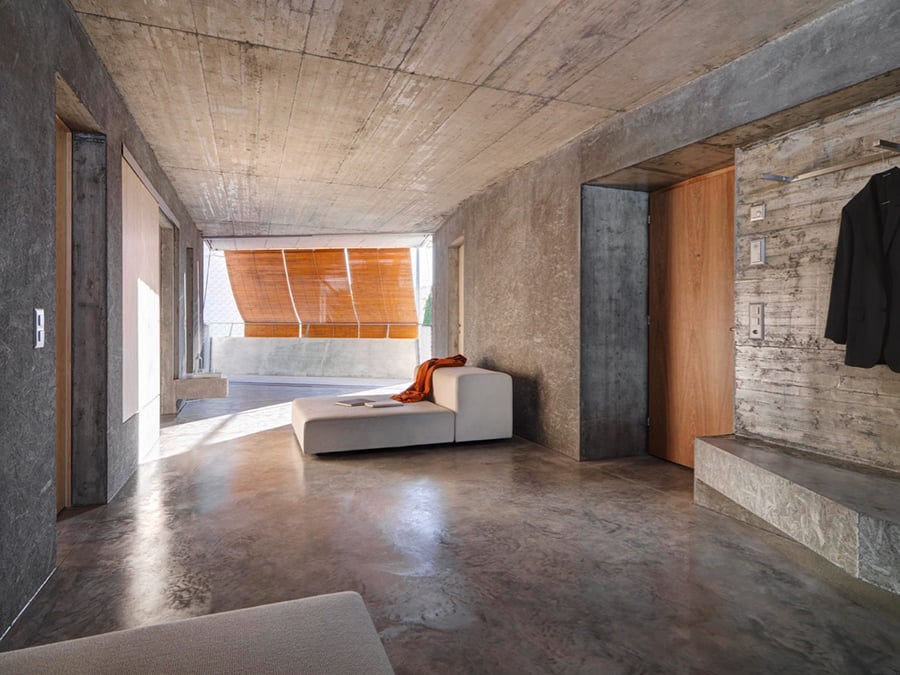 ---
High-design living on a low-income paycheck is a lofty ask for Zurich, which frequently tops lists of "the world's most expensive cities." But that was precisely the task given to Gus Wüstemann Architects by a local nonprofit—to design comfortable, modern apartments on the outskirts of Zurich that could be rented out at the lowest possible rates.
Principal Gus Wüstemann realized that meeting the challenge required a change of mindset. "We approached the design like a pilot project, with the idea that less is more, and less is enough." Handed a shoestring budget, he conceived of a relatively modest five-story apartment block, to be realized nearly all in concrete. Reflecting on the design process, Wüstemann likened it to an act of excavation rather than enclosure. "Think of a massive volume with east and west openings to catch the morning to evening sun," he says.
The 7,200-square-foot neo-Brutalist building is situated within a vast greenbelt in Albisrieden, a Zurich suburb. The footprint is compact, allowing for just nine apartments, with the largest having three bedrooms. But however small the units appear on paper—they range from 570 to 1,020 square feet—they feel much larger, thanks to the spacious openings alluded to by Wüstemann. The large apertures define the interior living areas, with some containing generous balconies—a luxury even for much more expensive buildings. "Topographically, it's as if you're standing on one big patio," Wüstemann notes. "You feel extreme freedom and great generosity of space."
---
More from Metropolis
---
The terraces are shielded with the same roll-up Venetian blinds you find in Barcelona, Wüstemann says. (He maintains a second office in the city.) "We ordered them, and a guy drove up [from Barcelona] to mount them," he recalls. Honey-hued wood accents in the interiors, such as sliding pine doors, are a gentle counterpoint to the all-over concrete.
Further maximizing space, the kitchens feature freestanding compact pine and brushed-steel counters and cabinets. "You don't have an inbuilt kitchen with an integrated cooker or integrated oven, but instead a fine surface of metal, combined with a block of wood," Wüstemann notes. "It doesn't come [off] as cheap—but it was." True all around.
You may also enjoy "A Boisterous "Colour Palace" Rises at London's Dulwich Picture Gallery."
Would you like to comment on this article? Send your thoughts to: [email protected]