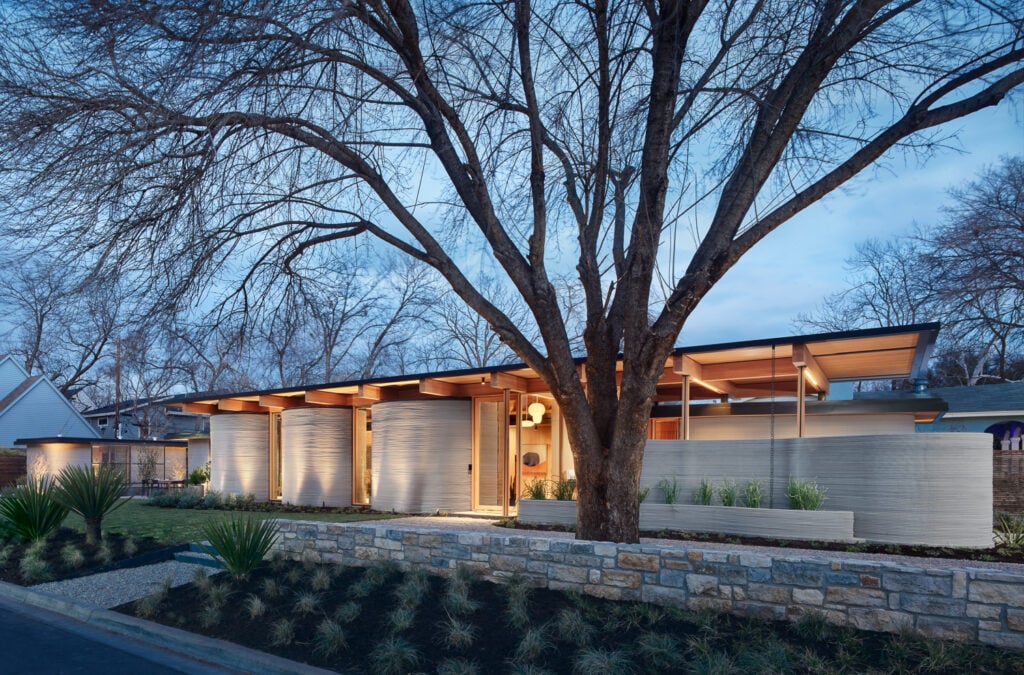 May 12, 2022
A 3D-Printed Home Proposes a Solution to Housing and Environmental Crises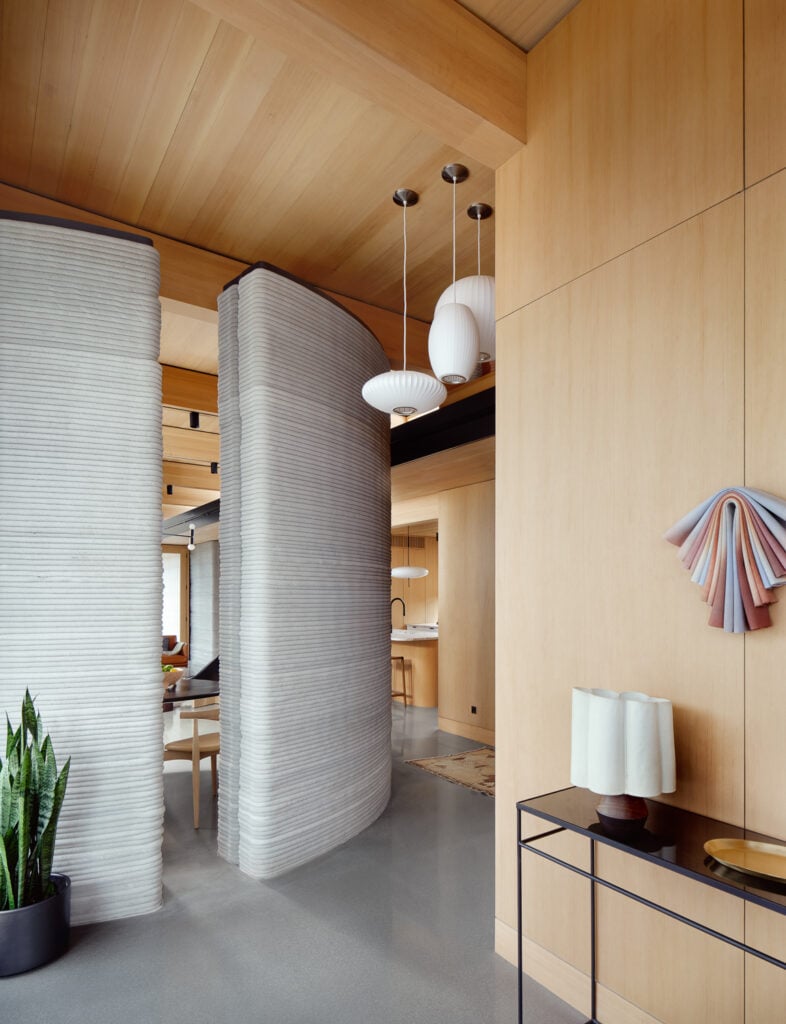 "We maxed it out deliberately at around 11 feet in the higher-volume spaces like the living and dining rooms," while lower ceiling heights elsewhere yielded cozy bedrooms, McNeel remarks.
The home, which ICON asked for as a proof of concept, also needed to be a visually compelling property with curb appeal that anyone could envision themselves in. While this is the first 3D-printed project McNeel and team have worked on, they never shy away when handed a difficult lot or unusual materials. "Our firm has a history of flexible thinking in seeking out ways to leverage materials to their fullest ability," he says.
Previously, Lake|Flato worked with ICON CEO Jason Ballard on TreeHouse, a zero-net retail store in Dallas, and while not 3D-printed, the design utilized many of the same concepts as House Zero. "He gave us nearly the same instructions," McNeel recalls. "He wanted to make the most beautiful big-box store in the world, and here, the most beautiful house in the world," he says. Both buildings use sloped roofs to capture natural daylight and generate electricity with solar panels, these simple design moves add to the overall human experience.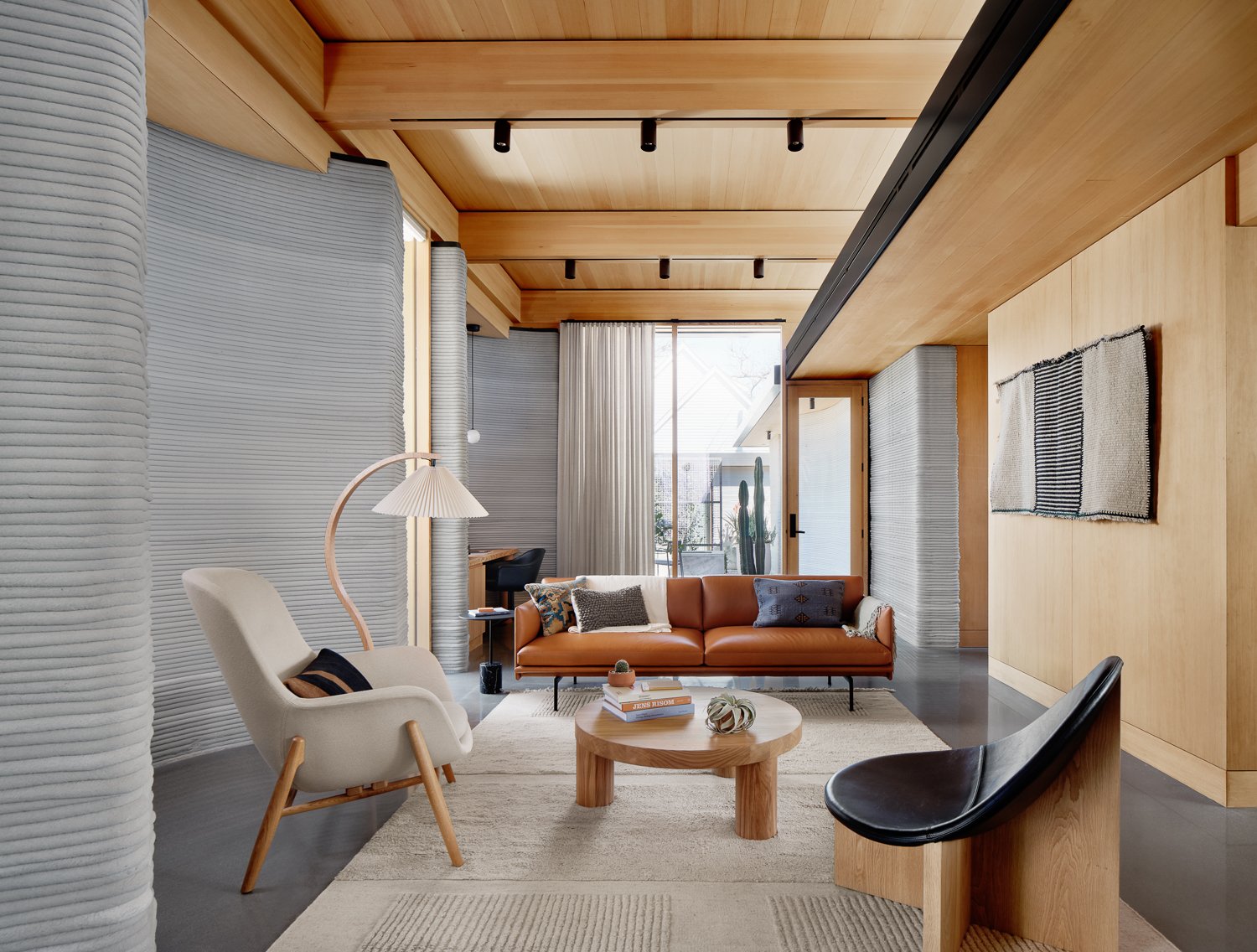 Inside, House Zero's undulating walls are a result of ICON's 3D-printing technology, providing a design motif, structural support, and thermoregulation all in one. While they may appear thick, two printed layers, both an inner layer and outer layer, surround an insulated core, which yields a thermally broken envelope. Along with the concrete structure, a generous exterior overhang prevents solar heat gain.
The home, which McNeel deems aspirational, is a promising lead in the long-term fight to address the housing crisis. "The point of it is to help the world to widely accept 3D printing as a valid and wonderful way to build a house," says the architect. A printed, high-performance assembly is much faster to build than a traditionally built home as it nixes the need for multiple specified crews and materials. A win for saving both time and carbon.
To date, ICON has delivered two dozen printed homes throughout the U.S. and Mexico, including a village in Tabasco, and has plans for market-rate housing, disaster relief aid, and more. Whatever ICON looks to next, McNeel and Lake|Flato are hoping to continue the conversation of 3D housing. "I believe we are all going to be encountering 3D printing technology more and more in the future. We architects have to be ready to expand our skill sets and work with new materials," McNeel concludes.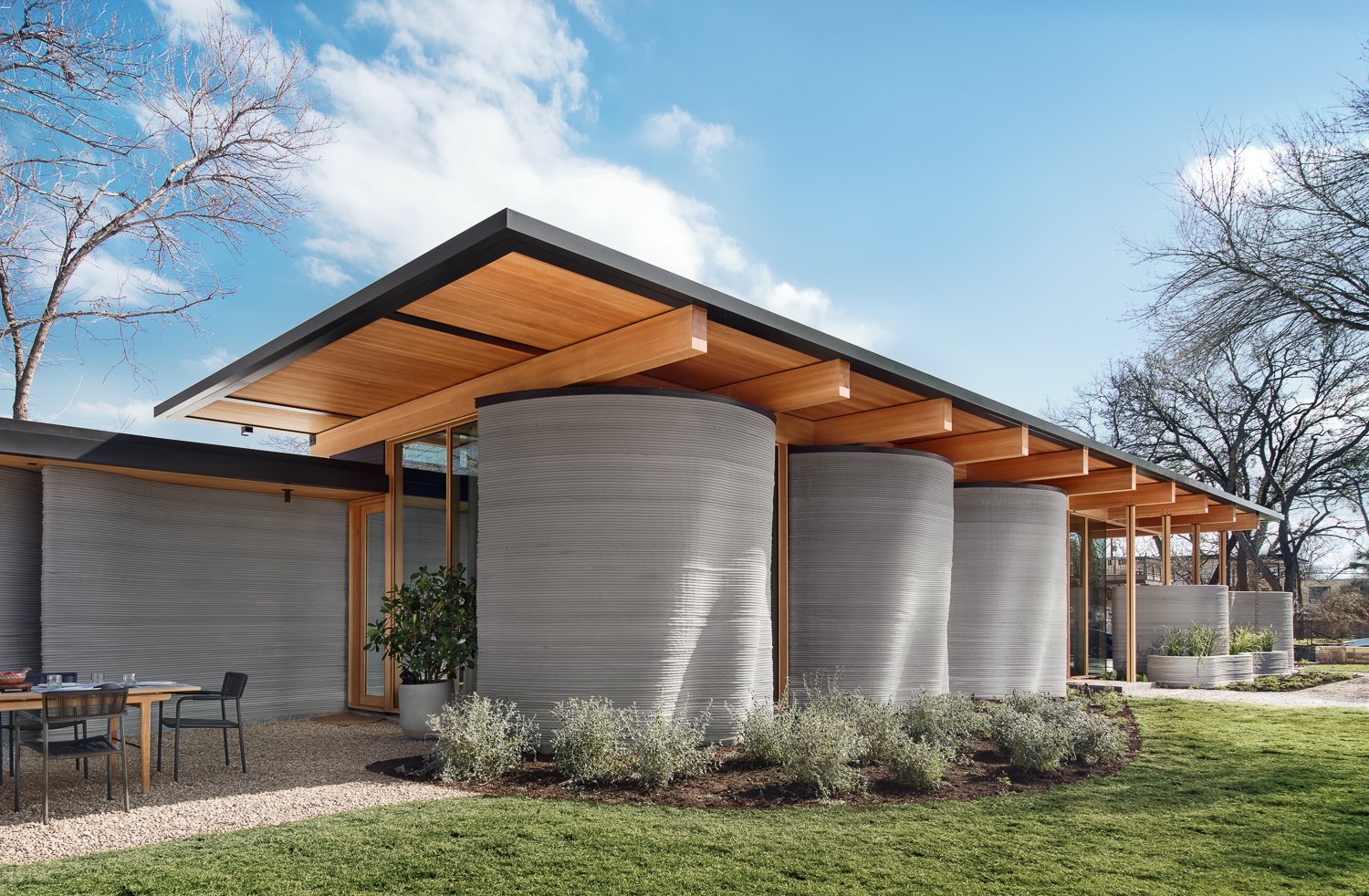 Would you like to comment on this article? Send your thoughts to: [email protected]