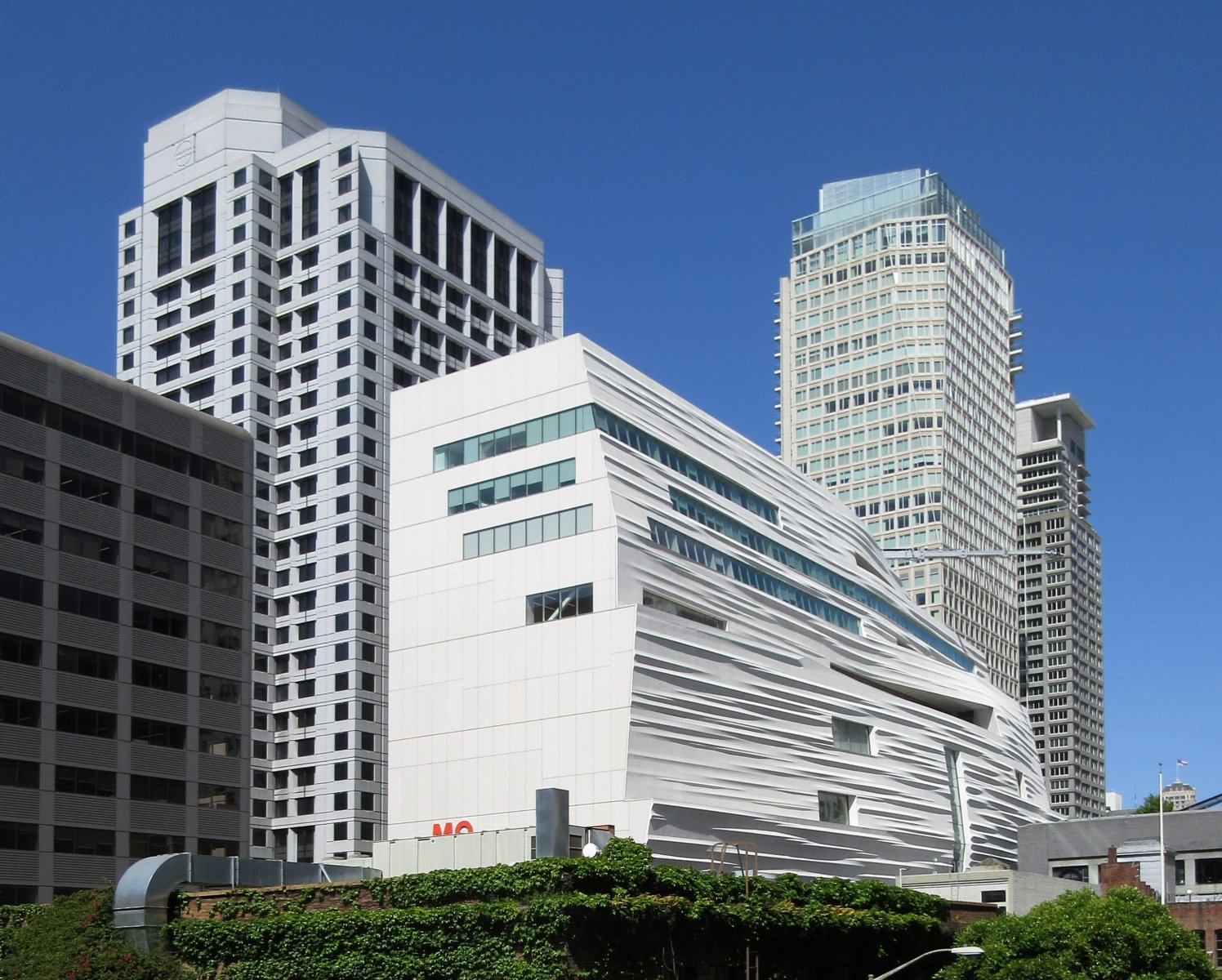 June 6, 2016
In Detail: Snøhetta's SFMOMA Expansion
The Norwegian firm has both re-interpreted and made explicit the relationship between artist and community, art and public, visitor and architecture.

All images courtesy Paul Clemence
---
Craig Dykers, founding partner of Snøhetta, compares libraries and museums to theaters and cinemas—people go to experience the magic (not observe the nuts and bolts of making). With the expanded SFMOMA, however, the Norwegian-based firm has made explicit the increasingly collaborative relationship between artist and community, art and public, and visitor and architecture. The architecture both privileges and exposes the vital act of dialogue. And the magic, albeit slightly demystified, is still there.
Despite a challenging and constricted urban lot, the architects came up with an intriguing solution: a voluptuous volume whose shape is both a functional and aesthetic gesture. "The bows allow for extra gallery space without the extra volume having to go all the way to the ground of the building," says Dykers. "But it also helps us manipulate the scale relationship with the neighboring buildings and the city fabric." Interestingly, this play of curved void & volume also appears in a sculptural installation of Richard Serra's "Sequence," which will be occupying the ground floor gallery facing the street (with only a glass wall separating it from the sidewalk, this gallery will be free and open to the public).
---
More from Metropolis
---
For the facades, the architects developed undulating cement and polymer fiber panels (less than a quarter of an inch thick) produced by a high tech robotic system that makes unique panels more cost-effective than repeated ones. The resulting effect adds even more movement to the building's design. "The rippling façade gestures towards the identity of San Francisco – the fog, the bay waters, all pull together into the shaping," explains Dykers.
Inside, the transitional spaces, hallways and staircases become opportunities to engage the visitor. In Dykers words, "We wanted to create an experience of architecture where people could feel they owned their moment, whether alone or in a crowd. When you invest personal energy into using a building—and when you invest in something you feel you own—this is kind of like a handshake with the design." Staircases become exercises in transparency, with views in different directions, hallways act as breathing spaces, and the façade opens up to generous open vistas to the city.
For an even more guttural connection to the surrounding cityscape, a long open terrace on the fifth floor gives visitors a broad, perched urban overview. From this terrace, visitors will also be able to peek through glass walls into the room where the SFMOMA team and visiting artists will be busy at work planning, producing, conserving or even creating the pieces that later will appear in the galleries.