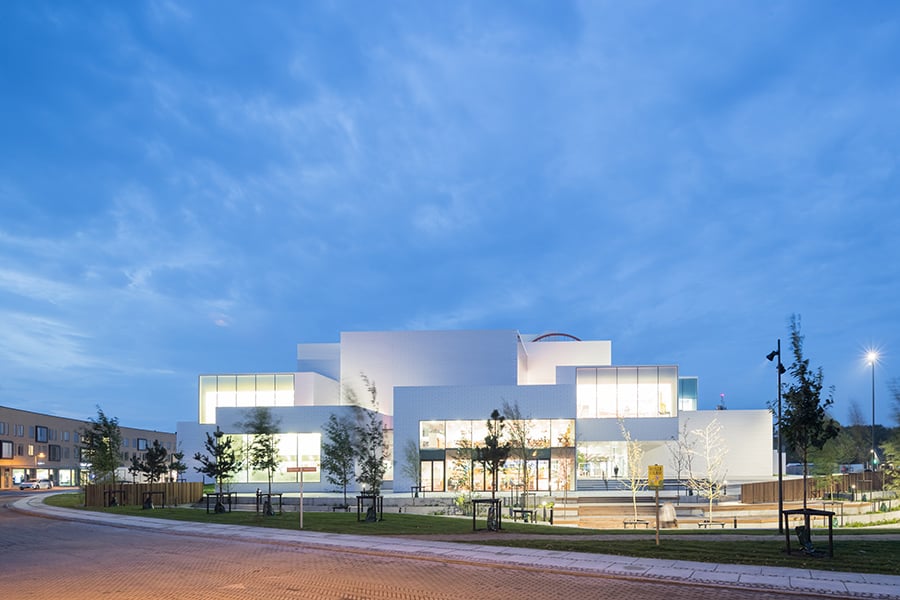 October 2, 2017
Iwan Baan Photographs Bjarke Ingels Group–Designed LEGO House
Located in Billund, Denmark—LEGO's hometown—the House is meant to immerse adults and children alike in LEGO's system of creative, constructive play.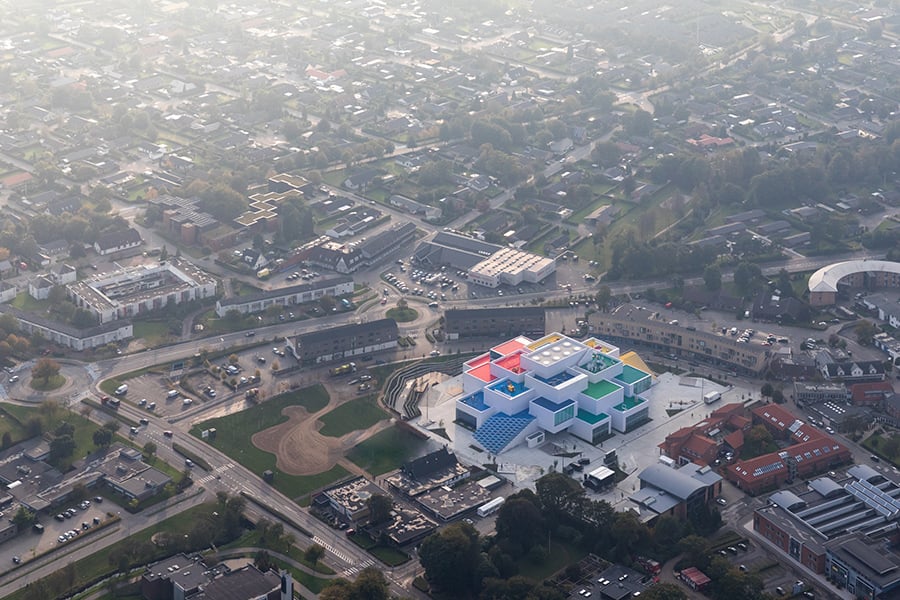 It seems only appropriate that the LEGO House would take the toy brand's eponymous brick as its essential architectural module: the House is designed around the LEGO block's proportions, scaled up 18.75 times, according to The Guardian.
Located in Billund, Denmark—the company's hometown—the LEGO House is meant to immerse adults and children alike in the LEGO play experience. On the exterior, terraced rooftops serve as a public playground. On the inside, the nearly 130,000-square-foot building includes three restaurants, conference facilities, a store, and four "Experience Zones." Each Zone is color-coded: red for "spontaneous creativity and free-building," blue to "put your cognitive skills to the test," green to "roleplay with your own characters and stories" and yellow to "play with emotions." (In fact, the blue zone seems to feature a town planning area.)
"As an idea, the LEGO House can be conceived as a three-dimensional interlocking and overlapping building and spaces. It can be visited as a curated flow—from one building to the next—in continuous movement. Or it can be experienced as parallel worlds of complete autonomy," according to the Bjarke Ingels Group (BIG)'s website. And, of course, the interior is dotted with enormous LEGO installations, such as a 45-foot-tall "Tree of Creativity" made from 6,316,611 standard LEGO bricks.
---
More from Metropolis
---
Click through the slideshow of Baan's images below!
You may also enjoy "Getting Its Grove Back: Landscape Elevates BIG's Grove at Grand Bay."