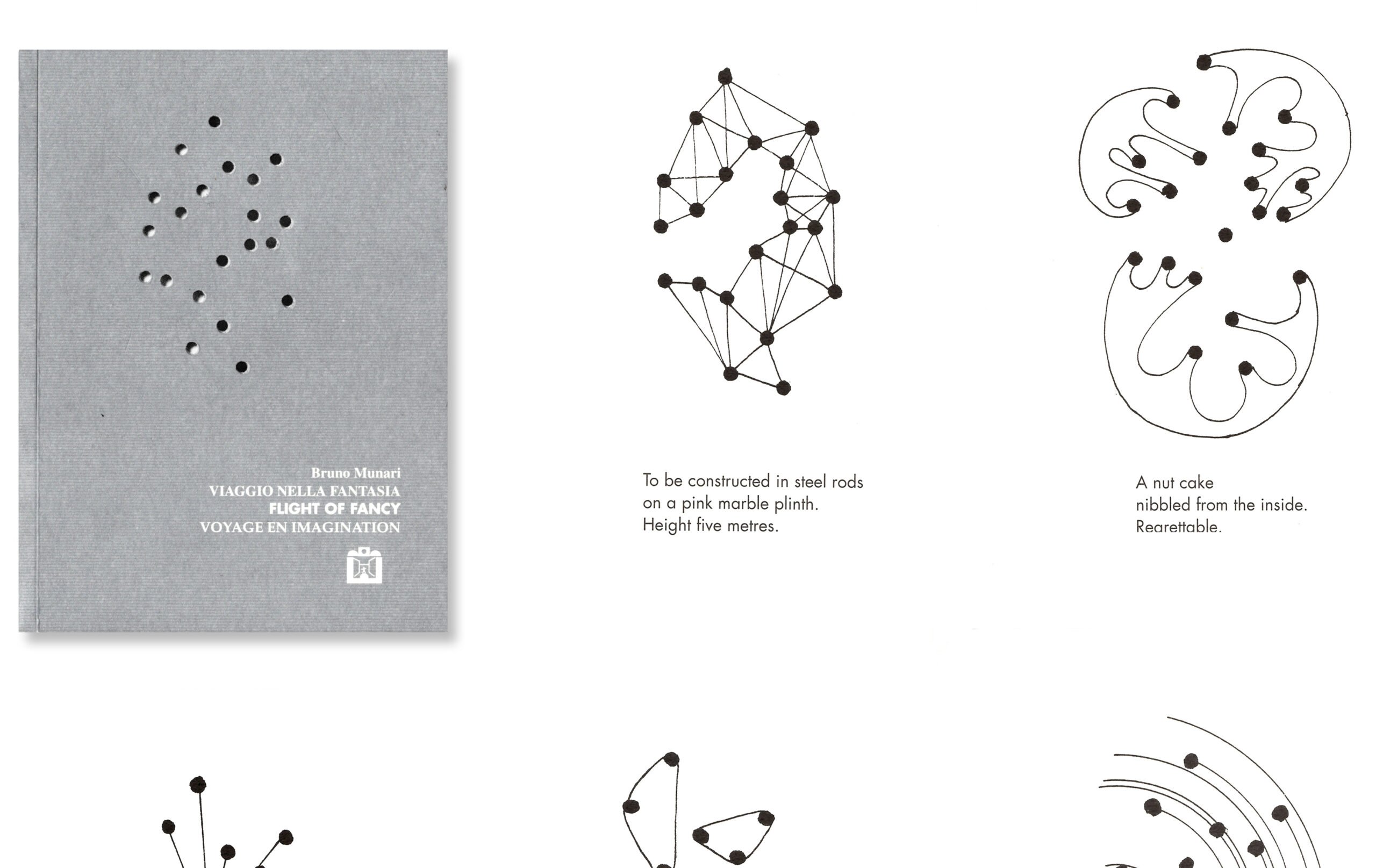 November 8, 2018
Cornell's Incoming Architecture Dean on the Fanciful Dot Drawings of Bruno Munari
J. Meejin Yoon tells Metropolis how the Italian designer's whimsical book taught her about context, constraints, and imagination.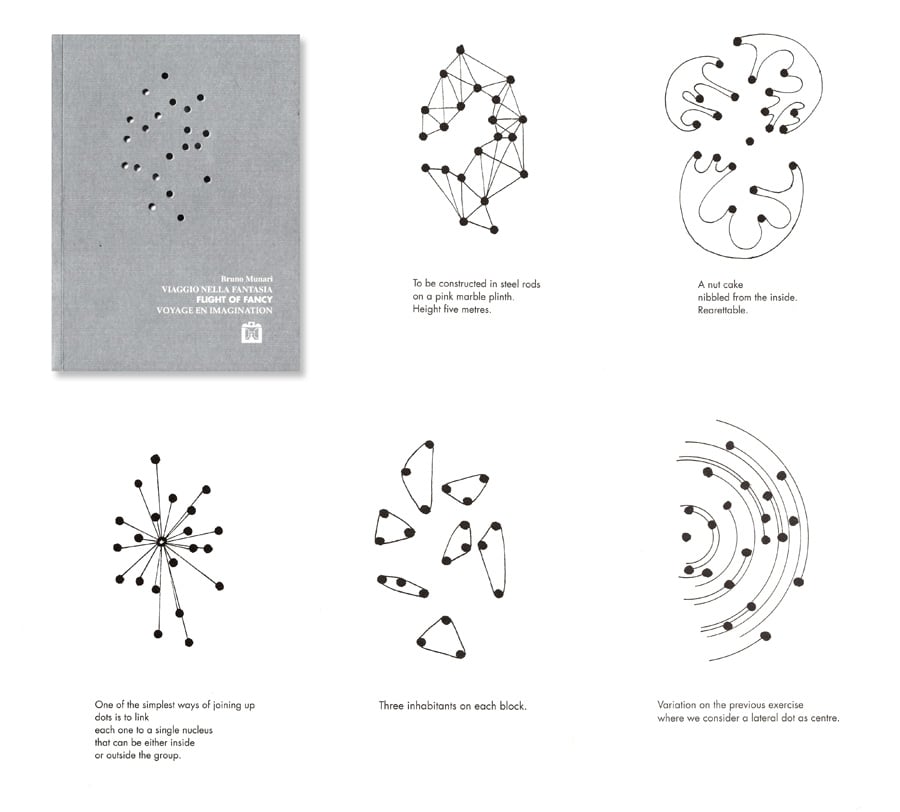 J. Meejin Yoon is an architect, designer, and educator. She was recently named dean of Cornell University's College of Architecture, Art, and Planning and will assume that role in 2019. Yoon is a cofounding principal of Höweler + Yoon Architecture, a multidisciplinary architecture and design studio.
---
"How does an artist create a work of art?" is central to Bruno Munari's book Flight of Fancy. Each page contains a drawing with the same 21 dots. The author has added lines to the dots to transform each drawing into a variety of new patterns.
Flight of Fancy demonstrates the insightful and instrumental role of design. The game Munari plays with dots and lines highlights the power of imagination and interpretation. On one page the dots look like bubbles; on another, like a network, a nut cake, or a radial plan. In each case the pattern varies dramatically based on the context and how it's read.
---
More from Metropolis
---
I encountered Munari as a young architecture student in Rome, and the pages of dots reminded me how to see. As designers and architects, we interpret the world so we can act on it, and envision it not only for what it is but for what it could be.
Munari's simple but powerful lesson demonstrates that design is both visionary and instrumental. His observations about constraints and rules, opportunities and operations, seem newly relevant today. The book is an invitation to be bold enough to change the world, but also modest enough to do so by building on what is already around us.
You might also like, "Claire Weisz on the Vibrant Landscape Drawings of Dutch Designer Piet Oudolf."