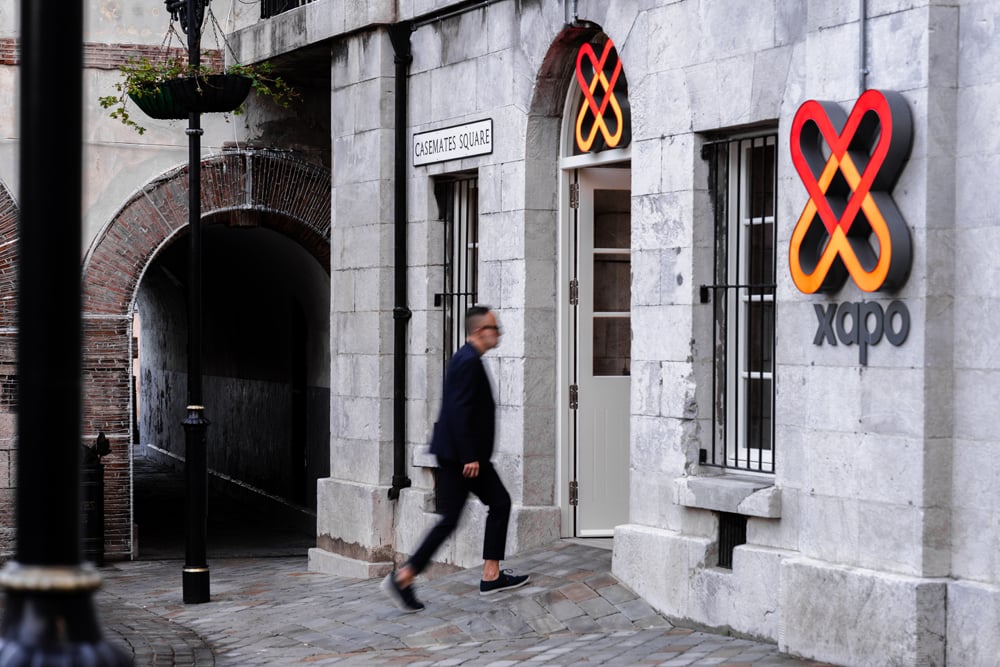 April 23, 2021
Lagranja Design Creates a Physical Space for Virtual Currency
In a derelict army base in Gibraltar, a 21st-century vault combines archaeology, design, and technology in a first-of-its-kind space.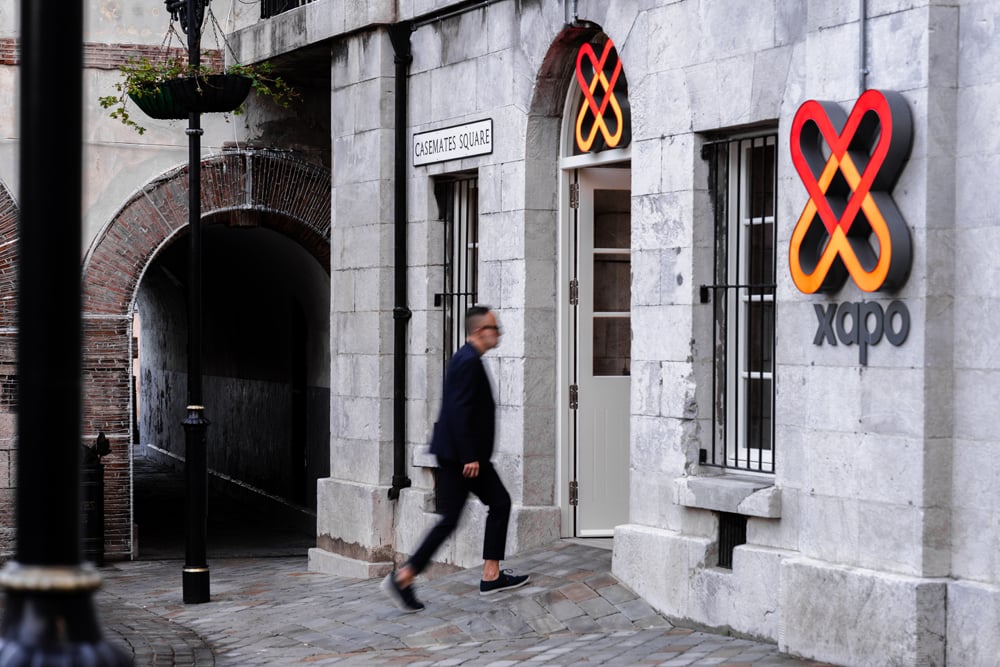 ---
Cryptocurrency conjures up images of buildings full of computer servers, inscrutable lines of code, and CEOs with shady pseudonyms. So it's refreshing to see one crypto service create an actual physical space that is open to the public.
Wences Casares, CEO of the Bitcoin banking services Xapo, asked the Barcelona-based studio Lagranja Design to create his company's head offices in Gibraltar, a location known for its famous rock, loose tax structures, and as one of the last bastions of the British Empire, of which a few vestiges remain.
Casares negotiated with the city's authorities to acquire two arched bays of the old British army barracks, dating from 1817, for his venture, on the condition that one of them would be equipped for public cultural events. That part of the deal hasn't materialized yet, but Xapo clients now have a stylish place to buy and trade their crypto.
---
More from Metropolis
---
---
When Lagranja Design arrived on the scene, the barracks, like most historic buildings in Gibraltar were in a state of extreme disrepair. That said, the designers were attracted to their antiquity and vault-like appearance. "We told Casares this it's probably not the building you need, but the building you want," says Gabriele Schiavon, the design firm's cofounder, who helped persuade his client of the architectural and historical value of the barracks. While cleaning up the original stonework, the designers discovered a circular cavern in the rear patio floor, which they deduced must have once been used to store gunpowder.
Lagranja habitually makes bespoke furniture for their interior design projects in their signature style of robust rounded forms and soft-colored textiles. In the case of Xapo, the podiums, reception table, and undulating screens were 3D printed using corn-based plastic. The rest of the furniture and lighting comes from Lagranja's own catalog, creating warm compositions in the various Xapo offices and boardroom. In the patio, the old gunpowder cavern now supports a central garden and is surrounded by outdoor furniture where employees can relax and eat.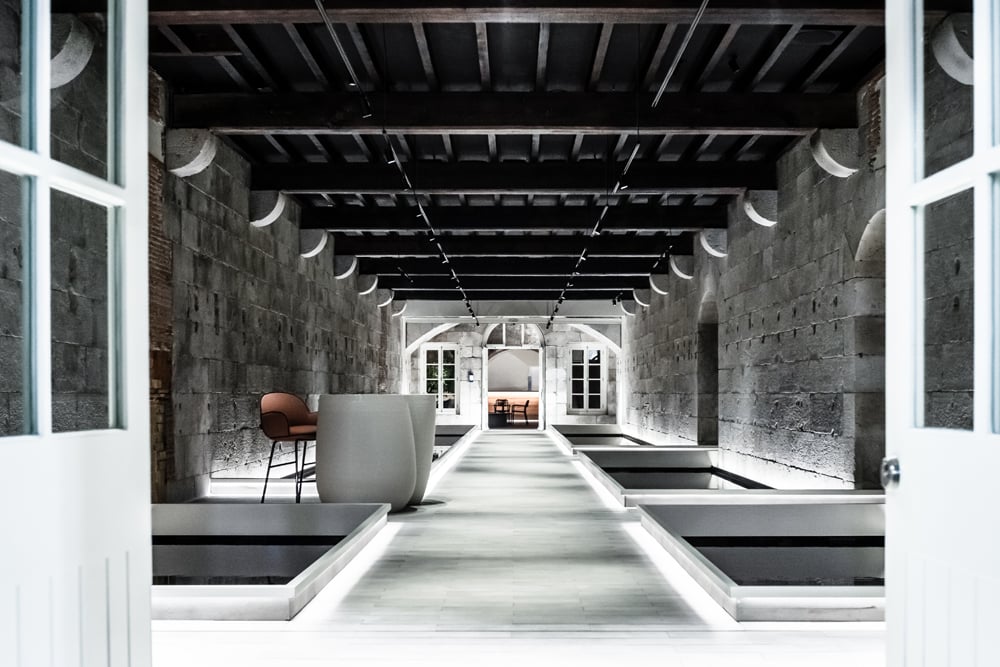 ---
The reception area has a more sci-fi feel. Visitors enter into a moody hallway, whose lobby contains a handful of ATMs. Low ceilings, which are supported by original wooden beams, have been given the illusion of height with shallow pools flanking each side of the walkway. At night, dynamic laser beams crisscross the pools, giving a free show to passers-by.
"For us, the project was crystal clear as soon as we saw the space—it had to lie at the intersection of archeology and design," continues Schiavon. "Often a good project comes together quickly—when you have a clever client."