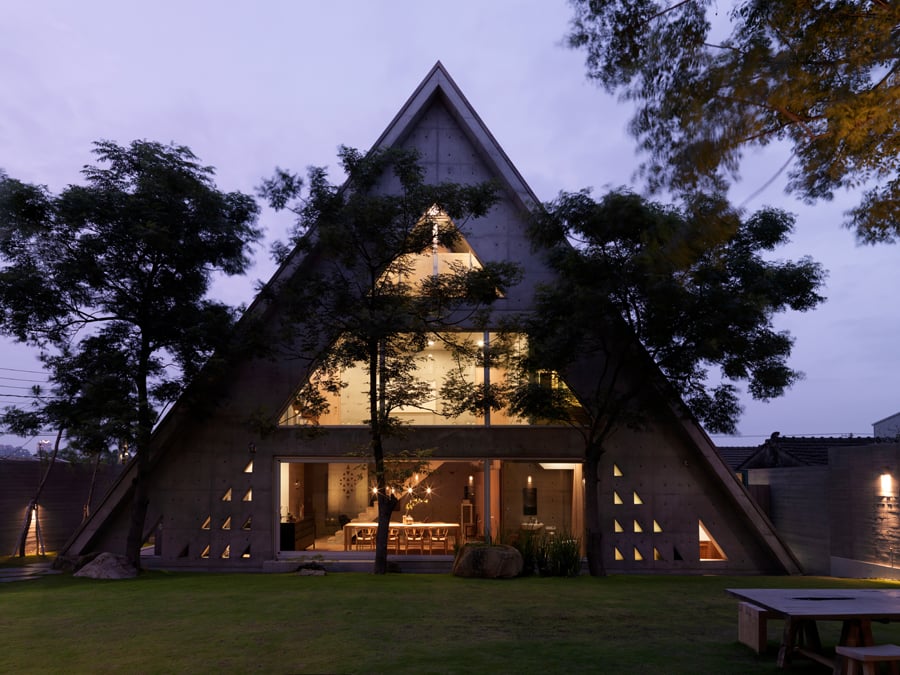 March 25, 2020
How One Designer Built and Furnished His Tropical Island House in Taiwan
Complete with an on-site tea house, Mao Shen Chiang's tranquil residence is a master study in mixing East and West design sensibilities, and personal artifacts.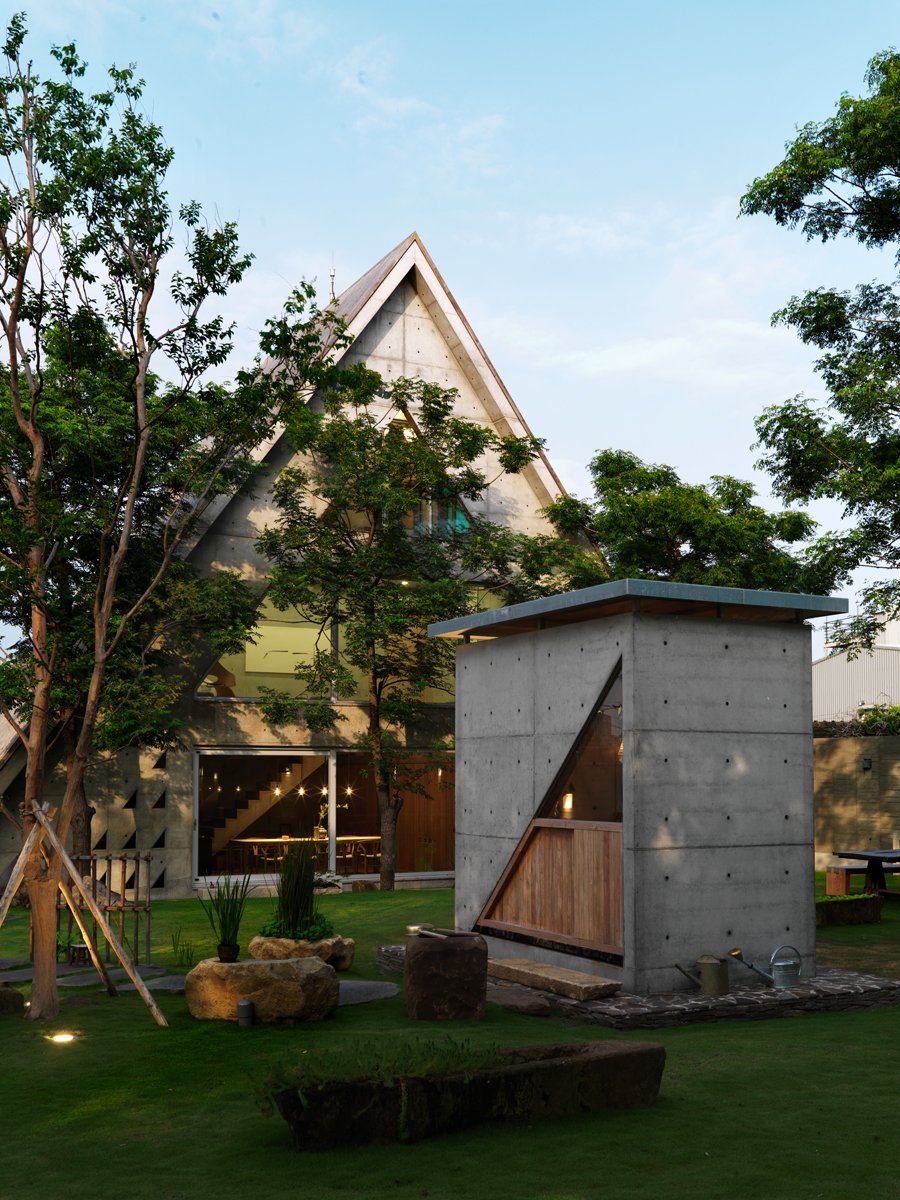 Sometimes the grandest architectural results come from the most straightforward ideas. In the case of Taiwanese designer Mao Shen Chiang's self-conceptualized home on the tropical island of Yu-Guang, in the Taiwan Strait, the goal was simple: "To build a house and place to live where I can experience the majesty of the four seasons." The self-taught, self-described architect-artist and owner of Scandinavian furniture importer Mori/CASA set out to create a minimalist space where he could work, play, and, in his own words, "have a peaceful life." The result is a sleek and economical three-floor, 330-square-meter concrete villa within a lush complex that takes inspiration from traditional tea houses, Danish Modern design, and the verdant greenery of its surroundings.
"For me, as an architect, I try to innovate my designs every five years," he tells Metropolis, explaining how he never recycles a creation, "so the idea of innovation and challenging myself was the most important motivation for this project." The main issue the designer had to address is its close proximity to the sea, making corrosive saltwater breezes and the potential for storms a concern. "I needed to pay close attention to the relationship between environment and materials," he explains. Chiang knew he needed to be strategic, and created the building's unique triangular shape—"a tree-like structure," he calls it—to blend seamlessly into nature and cut through winds, with a poured concrete base anchoring the structure in place. Inside, design treasures include a small box-shaped tea room on the manicured lawn, original calligraphy works by Xi Song, and a contemporary furniture collection including pieces by Georg Jensen, Tadao Ando, and Tsujimura Yui.
The ground floor, with striking floor to ceiling windows, offers multiple access points to the grounds of the complex, and holds a combined open-plan kitchen and dining area, with a matte black kitchen island, storage module, and wall unit by Vipp set against a slate gradient. The darker color palette is offset by wood floors and detailing, Hans J. Wegner Wishbone 'Y' chairs, and a bleached wood foldout table designed by Chiang. A glass staircase with a concrete base partitions the space, creating an intimate lounge area with a nearby master suite, a walk-in dressing room, and a landing balcony.
---
More from Metropolis
---
The first floor features a corridor library with wall-to-wall bookshelves and a tea room, inspired by the Japanese tradition of "Noh" theatrical performances and Chiang's travels through Japan. The top floor, which sits beneath the pointed ceiling of the pyramid-shaped home, provides an atmospheric setting for the guest bedroom, a balcony overlooking the grounds, and a traditional Buddhist chapel and prayer room. 
Tucked away in the subterranean level are a secluded studio for his architectural practice, storage, and equipment area. An escape with a modern sensibility, it provides an ideal hideaway for Chiang as he conceptualizes his next design gem.
You may also enjoy "Two Houses in Germany are United by Their Difference."
Would you like to comment on this article? Send your thoughts to: [email protected]