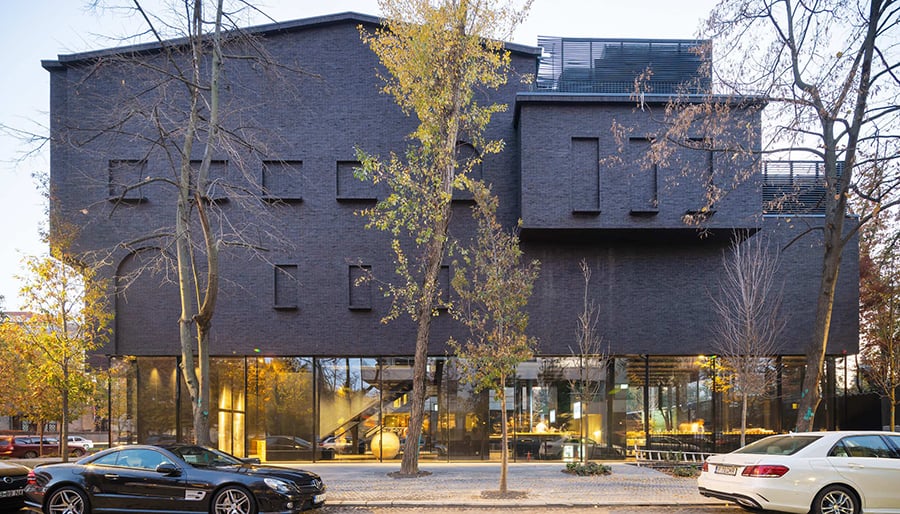 August 20, 2019
Bucharest's MARe Museum Is a Ghostly Shadow of Its Nation's Dark History
The museum, which seeks to generate conversations about Romania's communist past, re-creates the house of a ruthless government minister.
Contemporary Romanian art is not a hot topic—not even in Romania, states art historian and curator Erwin Kessler. He ought to know: Kessler is the founding director of MARe, a private museum dedicated to that field that opened in Bucharest in late 2018. (MARe is an abbreviation for Muzeul de Artă Recentă, or Museum for Recent Art.) It aims to become a platform for a vivid and broad discussion about recent Romanian art and history, as both are intrinsically linked. The museum defines "recent" as starting in 1965—the same year Nicolae Ceaușescu came to power in the communist government, ushering in some of the country's darkest and most painful chapters. After a brief period in which Ceaușescu steered the country away from severe Soviet control and into a greater independence, in the 1970s and 1980s he slowly transformed Romania into one of the Eastern Bloc's most totalitarian and cruel dictatorships, with himself and his wife Elena at the top. In late 1989, the regime was overthrown in a bloody uprising; Elena and Nicolae Ceaușescu were sentenced to death and their execution was broadcast on national TV. In the 1990s, the rapid rise of capitalism brought wealth to some while many remained in poverty. Romania joined NATO in 2004 and the European Union in 2007, where it still counts among the group's poorest members.
According to Kessler, all these ruptures in history are visible in the country's art. Yet, he says, the public has not had the chance to view many contemporary works. Many citizens do not engage with the topic of recent history at all, making "recent art" itself a controversial topic: "All our larger art institutions so far have widely neglected contemporary art from Romanian artists," Kessler tells Metropolis. Exhibiting this line of work stands to kickstart a discussion about the nation's past—something MARe embraces.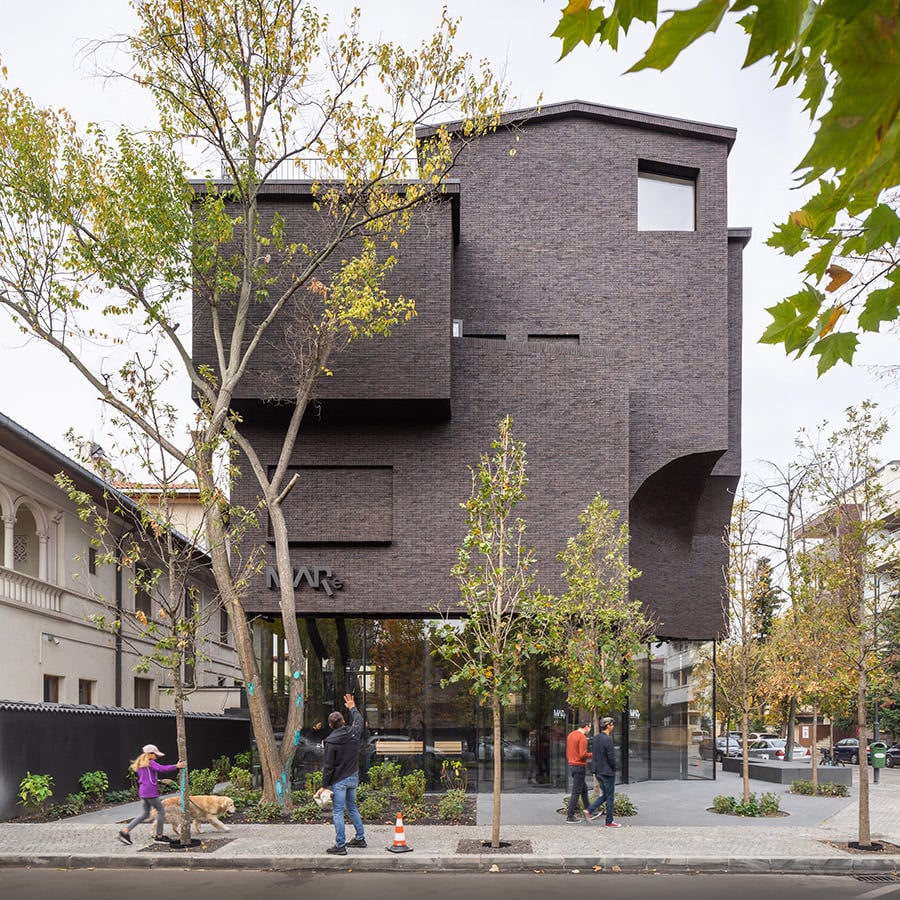 However, MARe also reflects Romanian history in its own remarkable architecture. It is intentionally strange—a dark shadow made of black bricks. The oddly shaped new build is based on a house that once stood on the site: the villa of Ana Pauker, a pro-Russia Stalinist who became foreign minister of Romania in 1947. The first female foreign minister in the world, Pauker was notorious for her cold-blooded support of prosecution and deportation of accused anti-communists. Time magazine named her the "most powerful woman alive" in 1948. That power didn't last long: after a fall from grace in 1952, Pauker was sentenced to house arrest until her death in 1960. Since then, the structure mostly sat empty until its purchase by a Lebanese businessman, Roger El Akoury, in 2007.
---
More from Metropolis
---
El Akoury first came to Romania in the mid-'90s. With his home country still recovering from a 20-year-long civil war, he was looking for investment opportunities abroad. In Romania, he cofounded a drugstore chain that quickly became an enormous success. Making Romania his second home, el Akoury says he grew interested in the country's contemporary culture and started collecting art in 2012. He eventually met Erwin Kessler, who helped him to acquire works more systematically. Today, el Akoury's collection counts more than 500 pieces of art, mostly paintings and sculptures made from 1965 onward. Finding no Romanian venues interested in exhibiting much of the collection, el Akoury and Kessler started thinking of building a new museum, and in 2013, they invited Lebanese architect Youssef Tohme to develop a concept for the Pauker house. (Tohme happens to be an old friend of el Akoury's—and one of the most acclaimed living Lebanese architects.)
They soon realized that the old building was too deteriorated for reuse. Yet el Akoury refused to get rid of the structure, as he believed far too many buildings from Romania's communist era had already been erased. So arose the idea of "building a third way," as the architects describe it, a method that is neither preservation nor demolition—but rather, both. Apart from its cellars, the old villa was completely torn down; in its place, they built an exact copy, rendered in black brick. Due to its cast-concrete–like appearance, the building recalls sculptures by Rachel Whiteread. At the same time, the demolition solved a problem: The "old" building could be lifted to create a light and transparent ground floor to welcome visitors—almost as if to say the heavy burden of the past isn't all that heavy. Inside, two stairs lead through a labyrinthine collection of small rooms and galleries that sometimes skew claustrophobic. The new roof terrace, finally, offers a space to breathe and take a look at the surroundings, including the Ceaușescu villa.
The architectural concept of MARe moves boldly and without compromise. It might not always lead to the most useful or comfortable spaces, but that never was the idea. MARe is a museum and a memorial at the same time; a house reproduced as an abstract "ghostly figure," as Tohme calls it, to remind visitors of the past. The structure delivers a place to fully contemplate Romania's contemporary art and history—an idea especially apparent in the cellar, where the architect placed MARe's auditorium within the meter-thick walls of the old private bunker. Altogether, it is architecture as a statement. Tohme calls it "a shout to the city, to confrontation, to culture."
You may also enjoy "A Brutalist Landmark and Skateboarding Mecca in London Is Restored."
Would you like to comment on this article? Send your thoughts to: [email protected]