February 7, 2020
Paris's Museum of Modern Art Receives a Flexible Renovation
Recently renovated by h2o architectes and Studio GGSV, the Musée d'Art Moderne de Paris (MAM) emphasizes openness and clear circulation.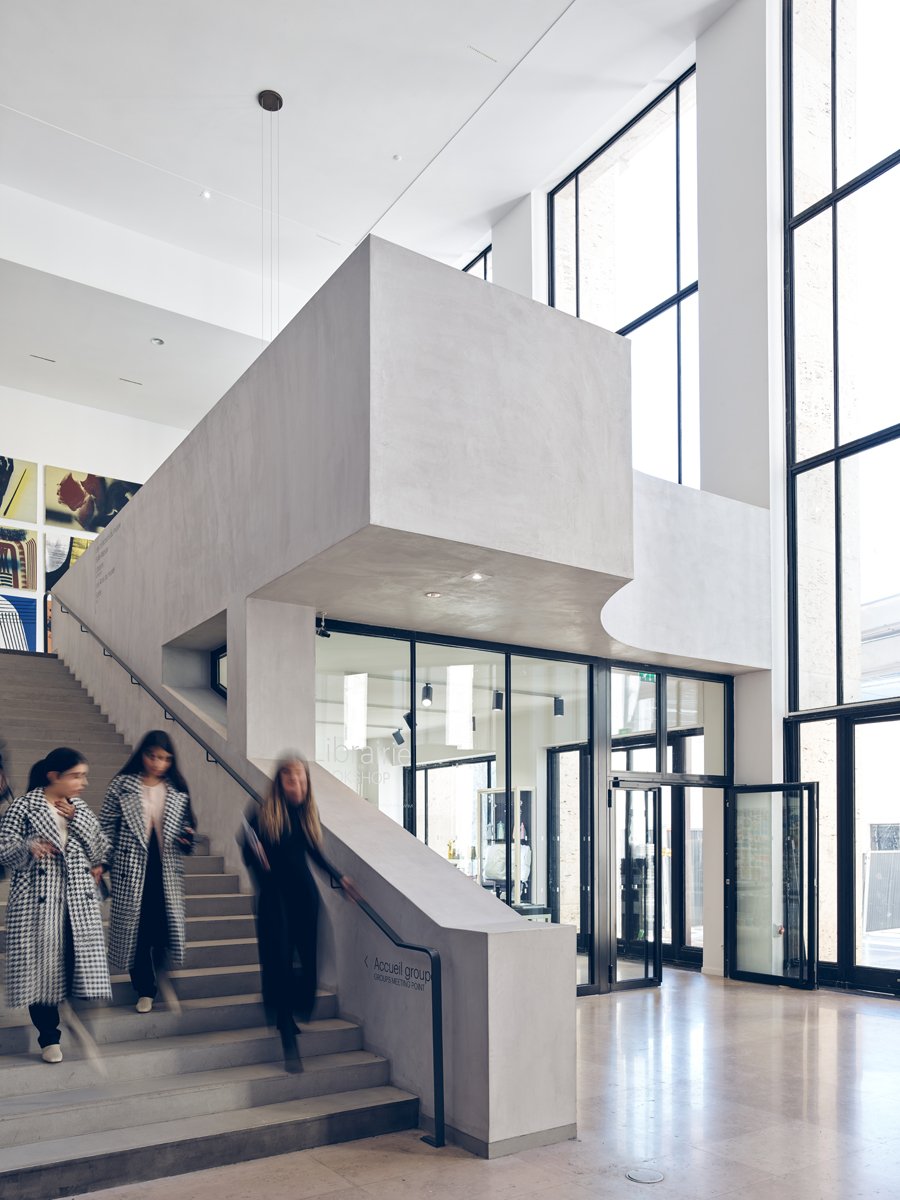 ---
Inaugurated during the 1937 Exposition Internationale des Arts et des Techniques on the banks of the Seine, the Musée d'Art Moderne de Paris (MAM) was designed by a team of four architects—Jean-Claude Dondel, André Aubert, Paul Viard and Marcel Dastugue—to showcase the municipality's collection of modern artworks. But things didn't work out quite as planned, the ribbon being cut on an uncompleted building that still hadn't come into service three years later, when the Germans invaded, in June 1940. To avoid Nazi requisitioning, the Prefect of the Seine decreed that it should be used for temporary art salons, and it wasn't until 1961 that the museum finally opened as intended, 24 years late.
By this time, museography had moved on from the sort of classicizing beaux-arts palace that had been considered appropriate before the war, which led to all sorts of internal restructuring being carried out at the MAM over the years. As a result, the museum ended up with a labyrinthine layout that was confusing for visitors to negotiate. In the context of a partial renovation program completed in late 2019, h2o architectes were tasked with bringing some clarity to the public circuit at the MAM.
---
More from Metropolis
---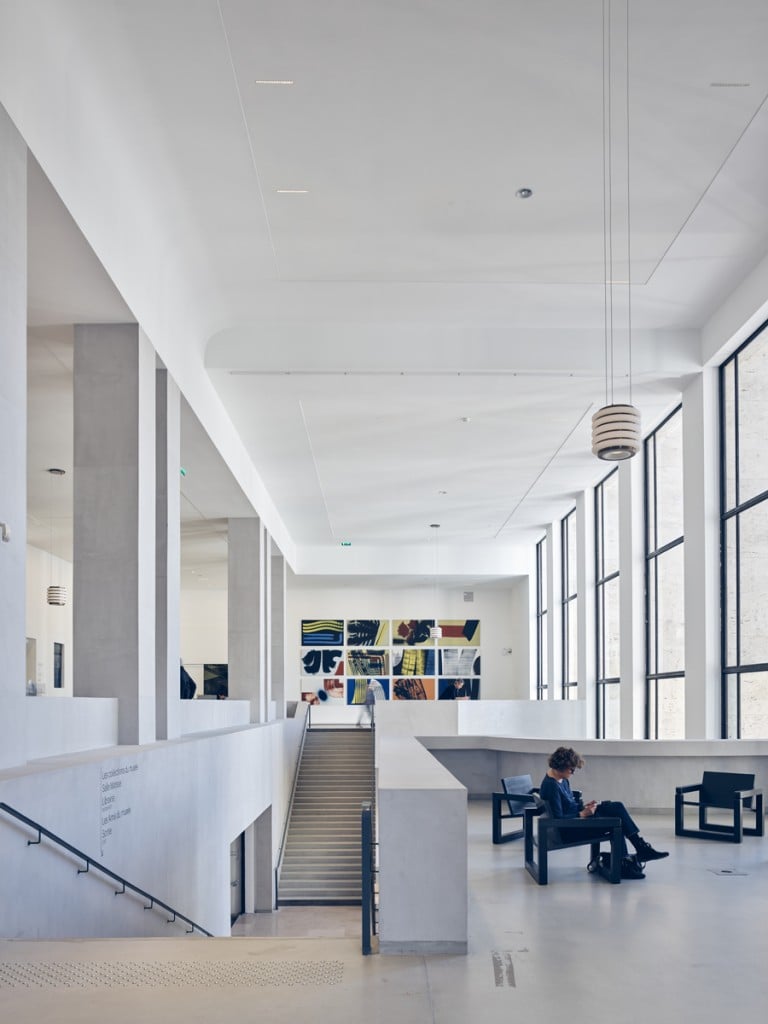 ---
During the competition stage, in 2016, entrants were asked not to propose a classic scheme with plans, sections and models, but rather to set out a flexible working method that would allow the client to develop the project hand in hand with the architects over time. Many of h2o's countless interventions, carried out in phases so the museum could remain open, concerned structural and technical matters—the strengthening of the foundations, for example—but they also introduced major changes to parts of the building's layout.
New offices and a library were created in the upper floors, thereby freeing up space in the lower levels into which the restaurant, now three times its original size, could expand. The restaurant was also shifted to one side in order to permit the spectacular transformation of the museum's entrance hall. Gone is the 1970s ceiling that split it in two, replaced with a monumental double stair that recreates the original airy volume, thereby reestablishing its relationship with the piazza outside and clearly signaling to visitors that they must descend to reach the permanent collections in the quayside wings.
In partnership with interior designers Studio GGSV, the architects have created what they call "phantom furnishings" for the entrance, which pay homage to the lost 1937 fittings without slavishly copying them, while new mezzanines allow ample space for groups, events, and small temporary displays. A joyous, light-flooded space, despite its sober grey finish, the revamped hall is a testament to h2o's conviction that "leaving a project open is a question of basic courtesy."
You may also enjoy "An Artist Re-thinks Museum Architecture's Impact"
Would you like to comment on this article? Send your thoughts to: [email protected]