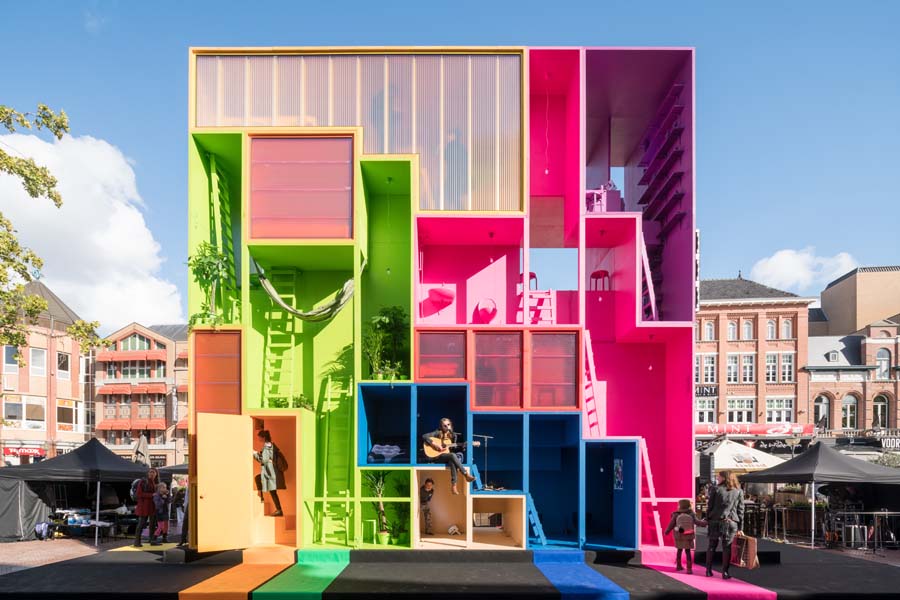 October 27, 2017
MVRDV Creates Happy, Reconfigurable Hotel Prototype for Dutch Design Week
Inside the firm's pop-up (W)ego "hotel," every room is a living room.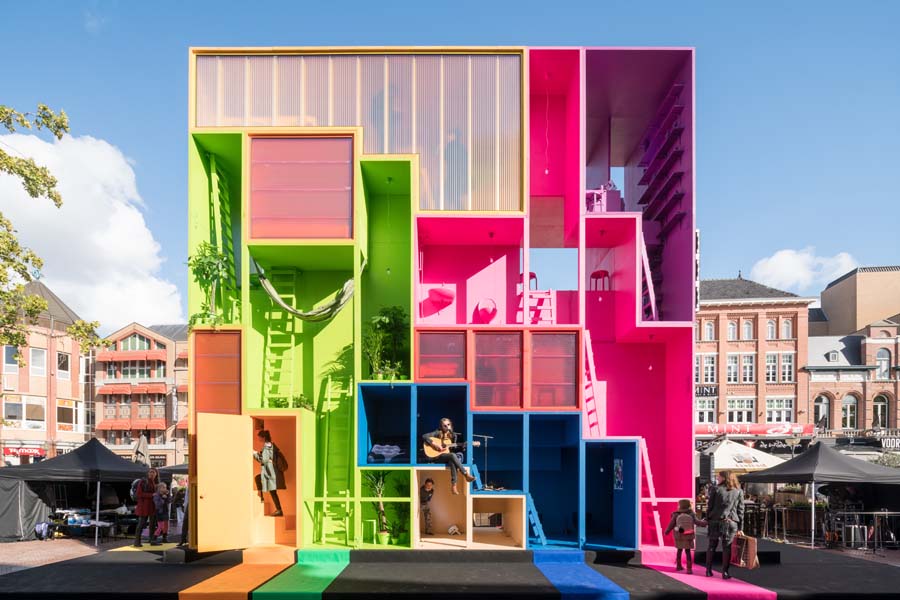 Rotterdam-based architecture firm MVRDV has created a vibrant, reconfigurable structure as part of Dutch Design Week. On display in Eindhoven's Markt Square through Sunday, the Tetris-like installation proposes a new model for urban living, where buildings can be adapted according to the inhabitants' changing needs.
With MVRDV's in-house research team, the Why Factory, co-founder Winy Maas created the experimental nine-room "hotel" to show "that evolutionary and flexible architecture is possible" and to optimize space in increasingly cramped cities.
Like the house in Jacques Tati's Mon Oncle, (W)ego is a compact labyrinth of nooks and crannies. Bedrooms and bathrooms, doused in saturated hues, are accessible by narrow ladders and stairs. As a result, inhabitants are literally bumping into each other wherever they go.
---
More from Metropolis
---
"Users start to work with and around each other and, somehow, together create something that is even nicer," the firm said in a release. "And with the surrounding intrusions and negotiations, one begins to feel that something interesting is happening 'next door.' Why not visit your neighbor? Thus, Ego becomes (W)ego."
You may also enjoy "MVRDV Applies Its Unconventional Form-Making to the Family Home."