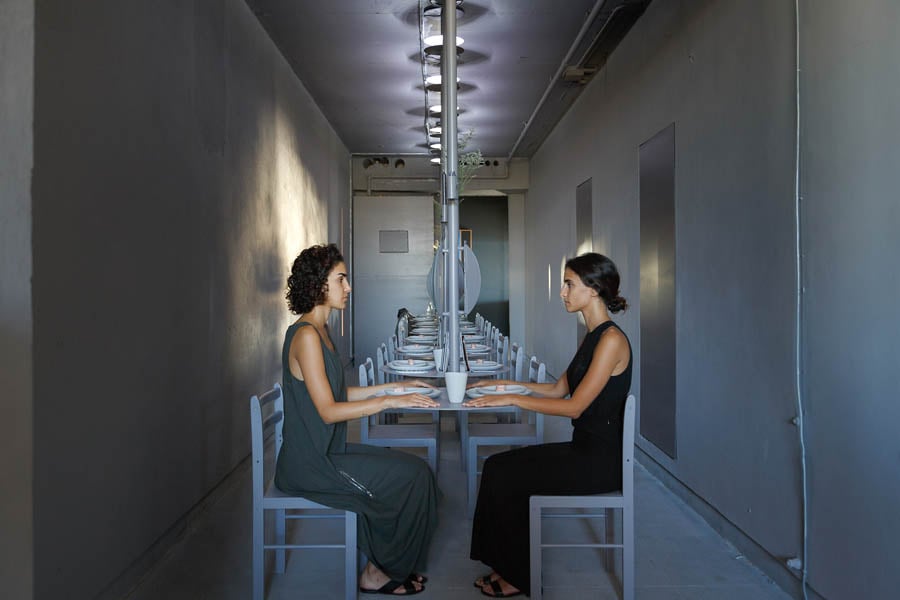 November 12, 2019
T SAKHI's Urban Interventions
Founded by sisters Tara and Tessa Sakhi, the intercontinental studio aims to change how people interact in cities.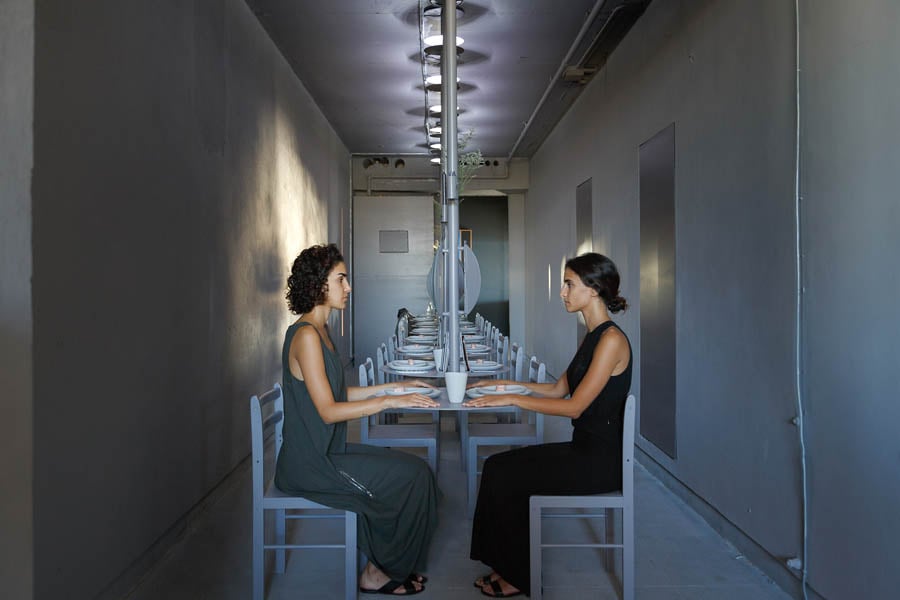 Sisters and business partners Tessa and Tara Sakhi bring a much-needed dynamic and female spirit to today's design. With bases in both Beirut and Milan, their three-year-old practice T SAKHI dabbles in social interventions, lighting solutions, interior design, and more."We love to collaborate with other passionate creatives," Tara says during a recent video call. Adds Tessa: "Yes, we love to learn new things and experiment across media. It's all about understanding space."
While their first projects were more permanent in nature—prominent restaurants and clubs in Beirut like SKYBAR and SAX—their recent work is more ephemeral and self-initiated. "Tessa and I are rarely in the same country at the same time or in any one place for a long time," Tara explains. "We are very interested in how our lives today are transient and nomadic. I think a lot of people can relate to that."
Fleeting Hearts, a well-known pop-up installation for Decks on the Beach, a nightclub in Beirut, reflects that transience. Able to be assembled in two hours, the portable structure creates an open-air club, complete with a DJ booth and a dance floor. At its core is a light display, syncing light play to the music's beat.
---
More from Metropolis
---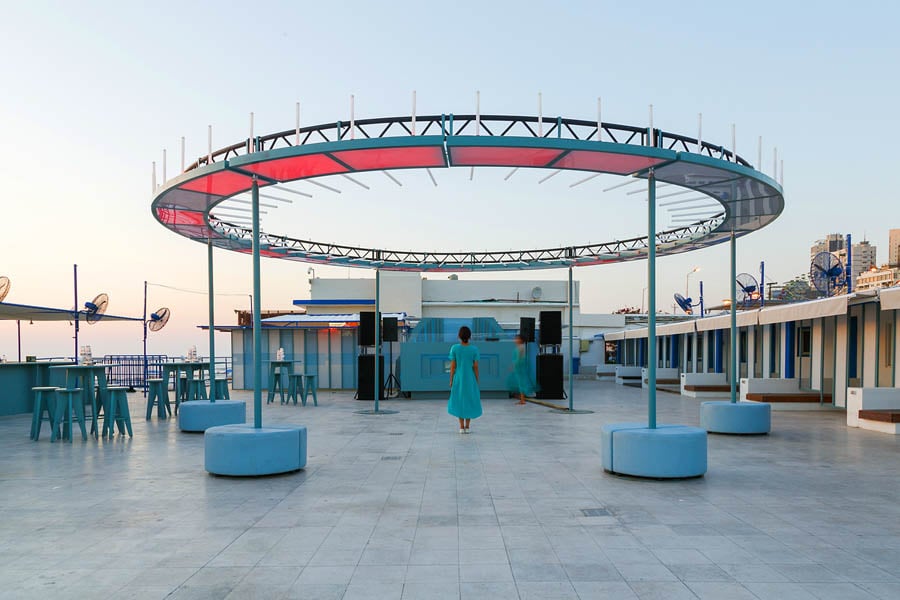 That sensibility led the sisters down a path of experimentation, with a recent foray into installation work based on the duo's musings on individualism and space today. "We think we are connected, yet in reality we are isolating ourselves," says Tara.
T SAKHI explored this idea of social dislocation in polar ways: Silent Echoes (2018), a transportable dining installation, satirized what the sisters see as rampant self-absorption and virtual interaction. In a tête-à-tête fashion, visitors were invited to dine facing their own reflections and communicating with other guests only through video calls. First located in the Foster + Partners–designed 3Beirut Tower, the piece featured a multisensory surface filled with elements critical of consumerism: Combs replaced forks, Xanax packaging replaced knives, and oversize spoons symbolized excess.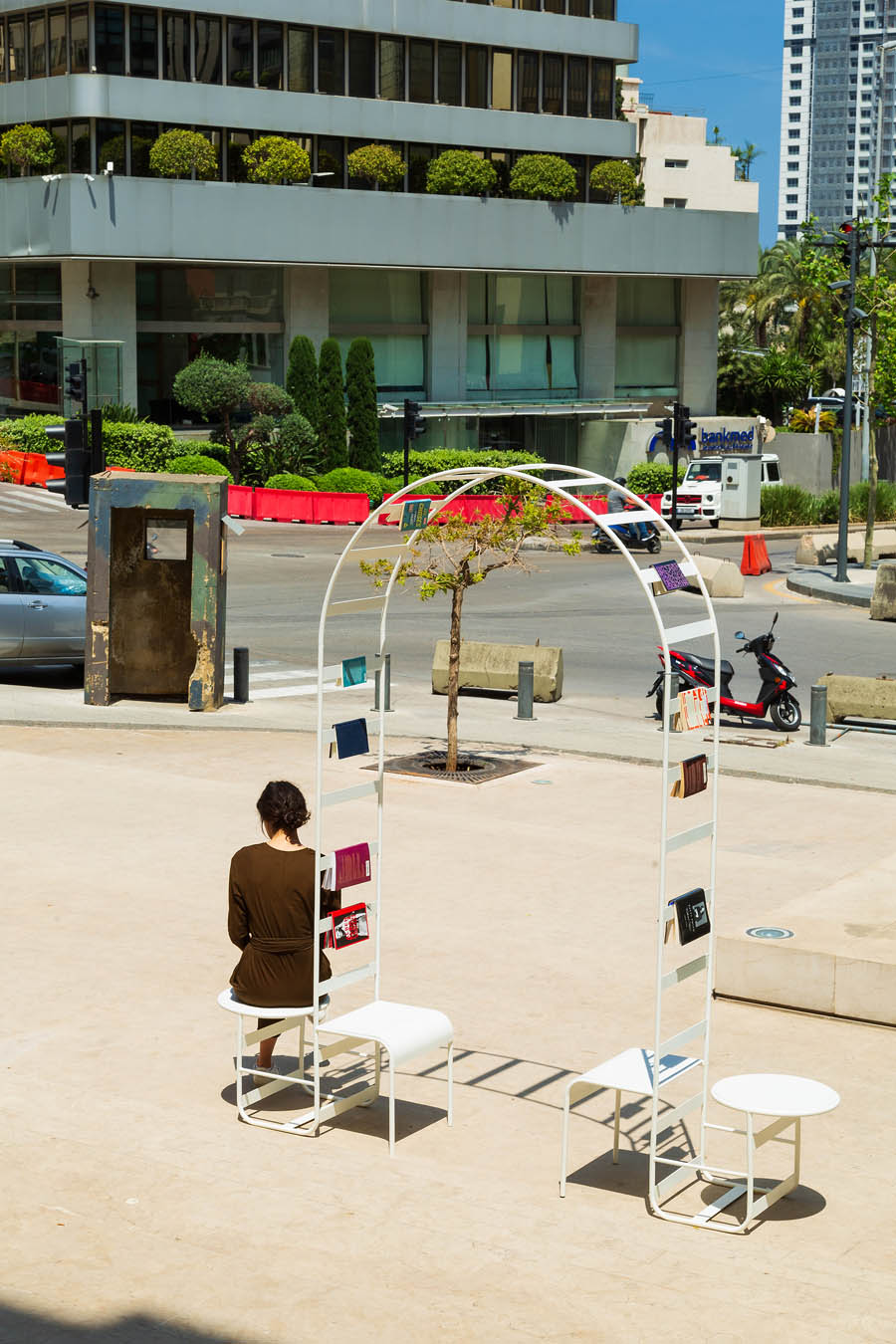 Another work, Lost in Transition, grapples with those same questions of up-rootedness and alienation, but with different results. The so-called "urban chairs"—a collaboration with production agency BeaverAndBeaver—comprise face-to-face metal seats joined with a shared arch, inviting interaction among strangers. Peripheral stools, meanwhile, offer solitary moments to eat lunch, read a book, or stare. "We wanted to create structures that are flexible and can stimulate communication but also give people enough freedom to assign their own meaning," says Tessa.
At Dubai Design Week this this month, T SAKHI offer a third consideration of these themes. The sisters have produced a wall that highlights physical barriers between people in various settings around the world, taking inspiration from Lebanese streetscapes—congested, full of security barriers and barbed wire, as well as the more psychological constraints of sociocultural norms. "Despite its inherently negative connotation in modern times, the wall is inescapably a main element for architectural endeavors," says Tara.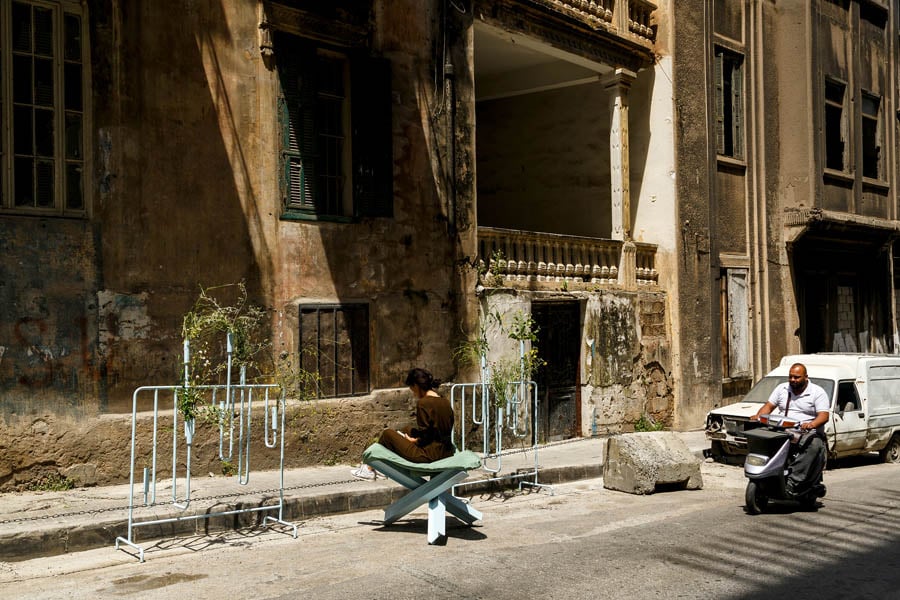 Currently, T SAKHI is working on projects that range from a collaboration with Venetian craftspeople to a lighting intervention at a Tulum, Mexico, art center. The firm would like to continue exploring how its ideas can translate into new creative endeavors, including the design of catwalks or concert sets. "We would love to get into set design more. It's amazing to see immediacy in your work rather than wait on projects that take a long time to execute," Tara says. The projects may range from permanent to temporary, but the studio is busy carving out a long-term impact.
You may also enjoy "From Playful Products to Clever Urban Interventions, New Affiliates Distills Design to Its Essence."
Would you like to comment on this article? Send your thoughts to: [email protected]