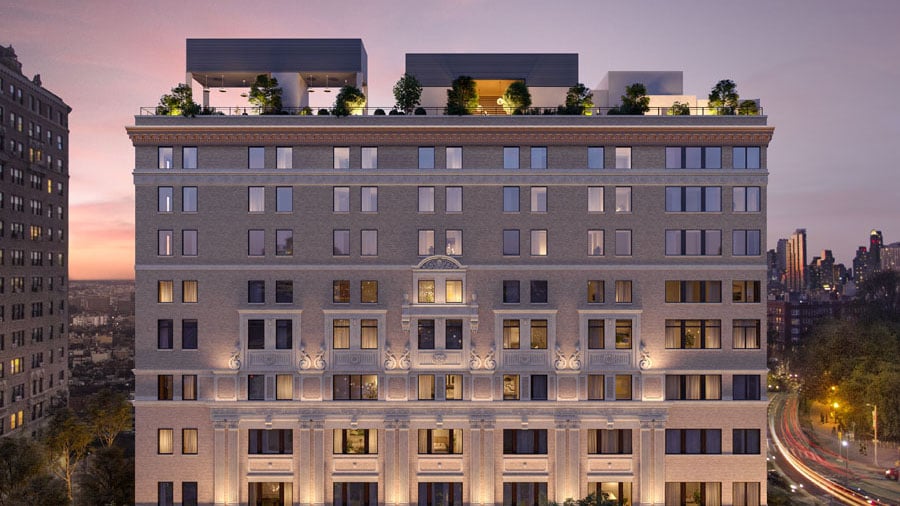 July 28, 2021
After Years of Renovation, One Prospect Park West is Set to Open its Doors
The conversion of One Prospect Park West into residential apartments entailed a comprehensive facade restoration and gut renovation.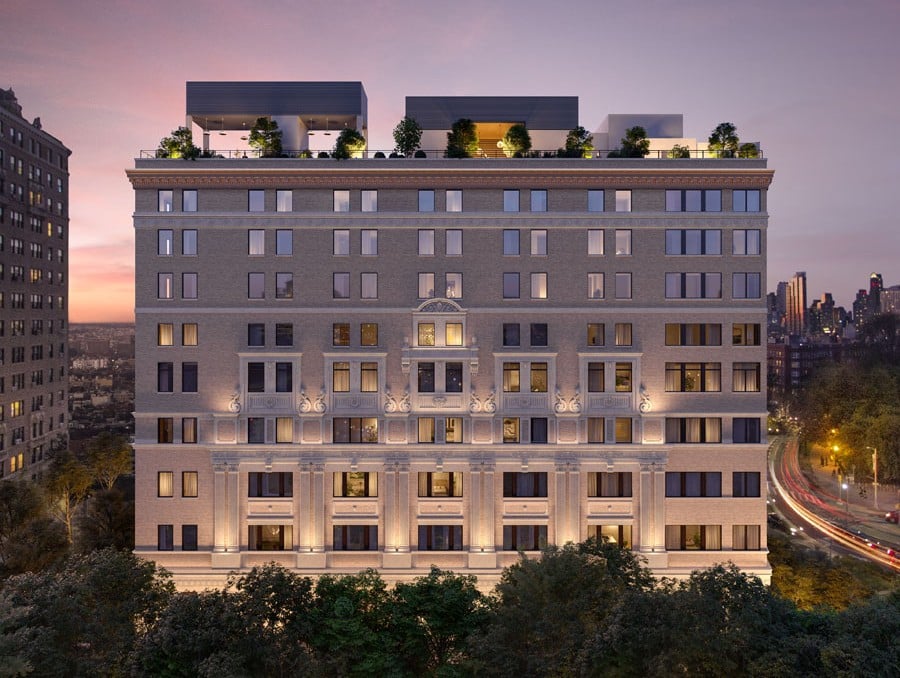 ---
Grand Army Plaza is something of a gateway into Central and Southern Brooklyn; its triumphal Soldiers' and Sailors' Arch and surrounding elliptical plaza bridge Flatbush Avenue to Prospect Park, and frame a street wall of towering prewar relics. One Prospect Park West is one such building and after years of work converting the structure into residential use, a job that entailed comprehensive facade restoration and a gut renovation is about to open its doors to tenants.
One Prospect Park West was originally built in 1925 by the Knights of Columbus as a clubhouse for members and venue for Brooklyn society events. It functioned in that capacity for nearly four decades before shifting hands to the Carmelite Order who operated the building as a nursing home. It was then passed to a new owner in 1994 who maintained the property as a senior-living complex, who then, in turn, sold the building to Sugar Hill Capital Partners in 2016 for $84 million. Development of the design commenced shortly after, and Form4 Architecture was brought on to guide the plan as executive architect.
---
Nearly a century of wear-and-tear had left much of the building in a perilous state, namely the facade's deteriorating masonry. The erosion of mortar joints gradually abetted moisture infiltration and corrosion of the underlying steel anchorages of the classical terra cotta ornament. As a result, blocks of masonry would crack, spall, and, in the most serious cases, fall onto the sidewalk below.
---
More from Metropolis
---
Surface Design Group, a New York-based facade consultancy with particular expertise in historic preservation, managed the restoration program. The scope of work was exhaustive and consisted of the replacement of large portions of the terra cotta frieze assembly with fiber reinforced plastic, a choice that allowed the team to replicate original detailing at eight-to-ten-foot lengths to reduce the number of assembly joints and with it the chances of water penetration. Smaller segments of terra cotta were replaced with cast stone units, and the brick masonry was completely reconstructed at the corners. At the roofline, the original sheet copper cornice was stabilized, and missing elements were replicated and replaced. Initial evaluation of the facade revealed the rear elevation to be in a severe state of decay, and, with Manhattan-facing views, its demolition and replacement with a new curtain wall facilitated a more flexible arrangement of windows for the proposed interior layouts.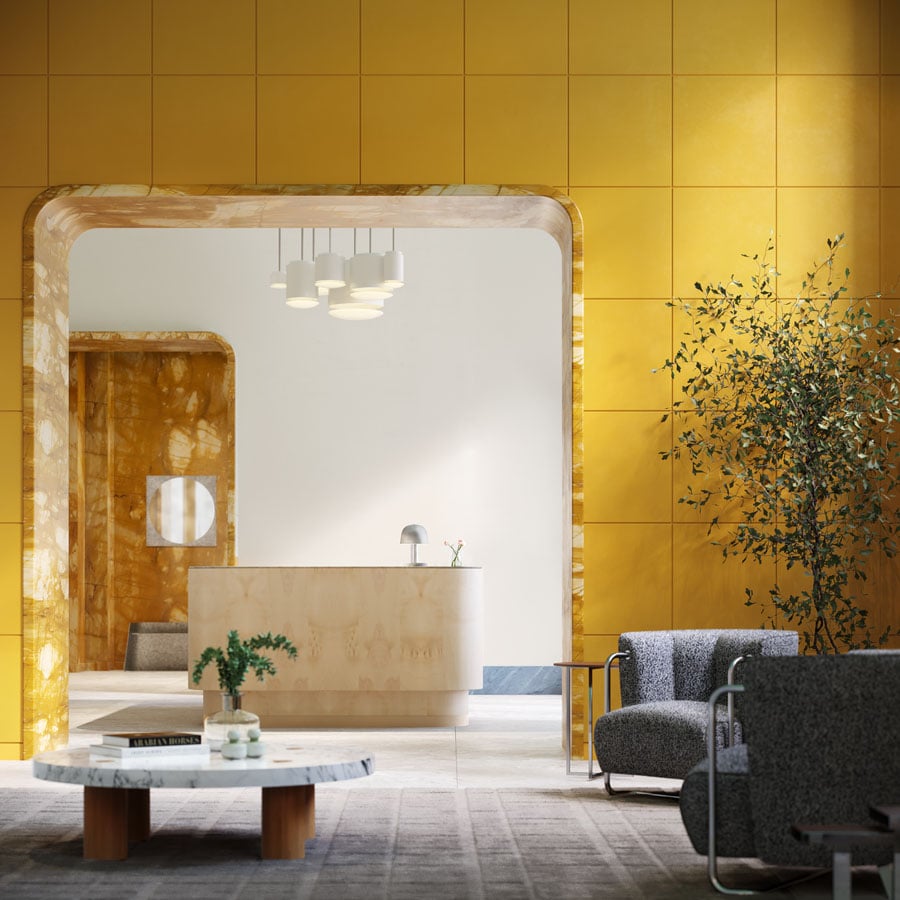 ---
An integral objective of the design process was to ensure that the retrofitted enclosure followed stringent local energy codes. "Careful considerations were taken during the design and construction phases to meet the team's energy goals, and all aspects of the building's facade and roof were upgraded to meet them," notes Surface Design Group partners Benson Gillespie and Russ Newbold. "This included installing continuous insulation in all possible locations along the masonry facade and new thermally broken aluminum framed windows with insulated glass throughout to replace the old, non-thermally broken assemblies. At the roof, the previous assembly roofing was completely removed, and a new roofing assembly installed with 6 inches of continuous insulation throughout."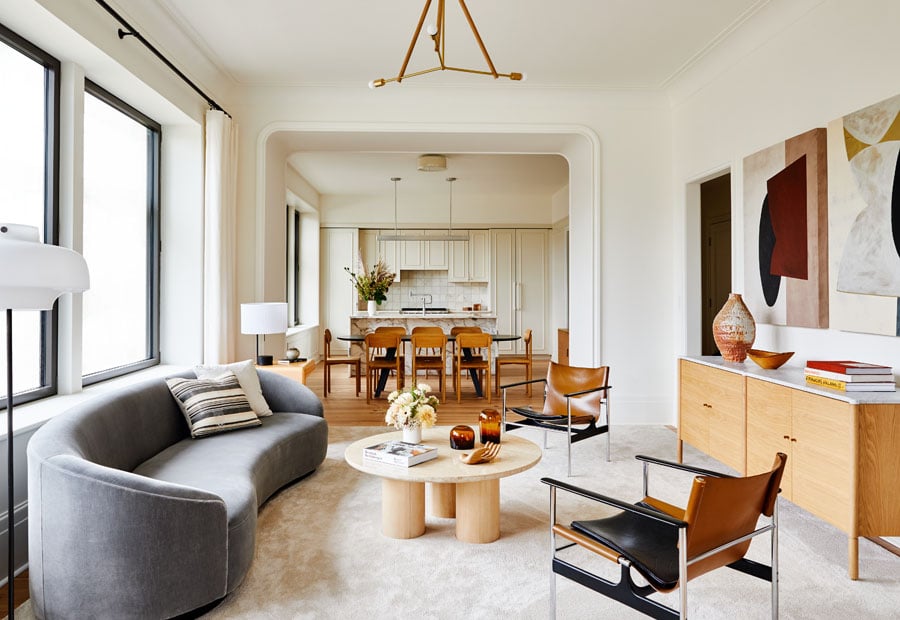 ---
The renovation of the interior was similarly complex; it was completely gutted of original elements and the structural system had to be significantly modified at points, such as at the center of the building (which formerly housed a pool) with all the extra columns and beams that entails. However, that intensity of work is concealed by the fastidious interior design by Brooklyn-based firm WORKSTEAD that echoes prewar design with fine woodwork and moldings, a riot of marble, and well-executed apartment layouts. Still under construction is the ODA-designed roof terrace that will incorporate a (small) apple orchard, a sun deck and lounge area, and an outdoor kitchen.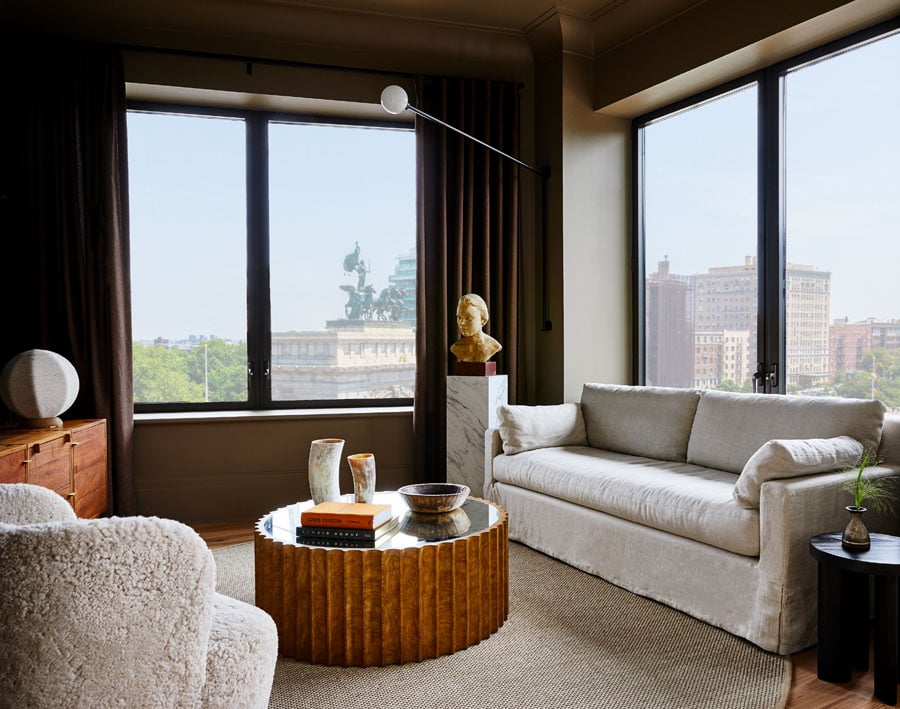 ---
"One Prospect Park West is a unique project, as it is uncommon to address such a range of facade elements within a single building of this scale. It was extremely challenging to find the balance and effectively tie together the historic masonry restoration, window replacement, new construction along entire elevations and the roof, and the various building interventions," continued Gillespie and Newbold. "On top of that, given the building's multiple previous lives and renovations, we often came across unique preexisting conditions that challenged us to think creatively on solutions that met the architect's design intent, were sensitive to construction schedules and the overall project budget."
You may also enjoy "The Transformation of Silo City Signals a New Future For Buffalo"
Would you like to comment on this article? Send your thoughts to: [email protected]
---
Register here for Metropolis's Think Tank Thursdays and hear what leading firms across North America are thinking and working on today.