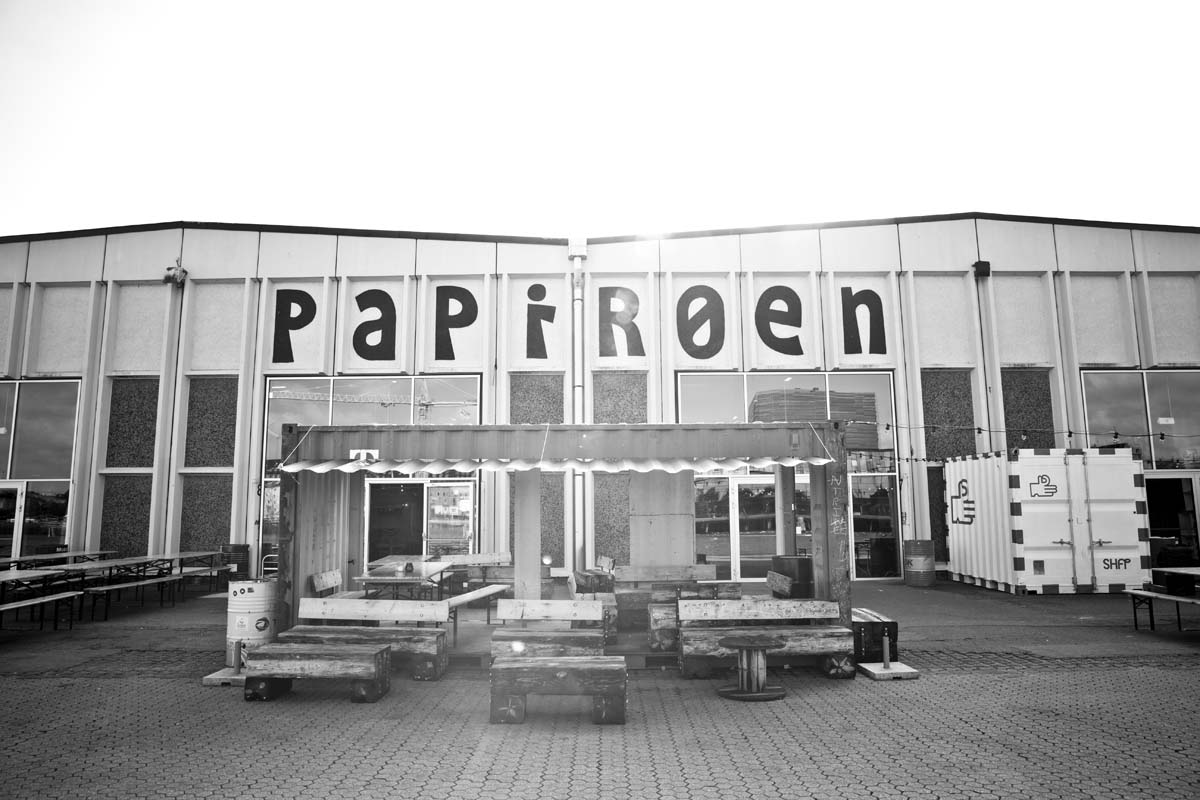 December 16, 2014
Paper Island, Copenhagen's New Design Neighborhood
&tradition brings sophisticated products to an emerging design neighborhood in Copenhagen.
Papirøen, or Paper Island, is the once stored reams of paper for a Copenhagen newspaper. Today, it is at the center of a buzzing design hub centered around the erstwhile warehouse, which is now filled with showrooms.
All photos courtesy &tradition
---
The Neighborhood
Copenhagen is a small city with big gestures. Architects and designers stand on the shoulders of a rich history without being afraid to think outside the box. And there are both high ceilings and high standards in the vibrant urban space, Paper Island. Since summer 2014, the area has been a haven for locals and tourists. Distinctive letters shaping the word "Papirøen" (Paper Island in English) welcome you, while Copenhagen Street Food offers meals from colorful trucks. You can also enjoy coffee in a pink polka dot cup at the Spotted Pig, the café run by the designer Henrik Vibskov. When the Procurement Association of the Danish Press terminated its contract early, this previously concealed neighborhood opened up for temporary innovative use. A mix of creative businesses moved in—among them, the design company &tradition, which opened a new showroom here this past August. "The old warehouses stand in great contrast to our modern showroom," says &tradition's Lonnie Johnsen. "We are a young company with a founding principle of tradition tied to innovation—Paper Island reflects that in the best way."
---
More from Metropolis
---
Norm Architects' retail space for &tradition is not a typical showroom. The 12 distinct rooms each provide a unique setting for products. "They're all part of the same family, but with different openings and functions," says the architect Jonas Bjerre-Poulsen.
---
The Showroom
&tradition combines classic products by internationally renowned icons like Arne Jacobsen and Flemming Lassen with work by emerging, cutting-edge designers like Studio Vit and Norm Architects. The latter is behind the new showroom in the Paper Island warehouse. Stripping it down to a minimum, the architects have built an environment that is simultaneously reminiscent of a village and a white-wall gallery space.
"Norm Architects has been very good at spotting our needs—without compromising with design or materials," Johnsen says. Consisting of a dozen structures in the 10,764-square-foot space, the architecture is an ode to Donald Judd and Richard Serra's sense of scale. Built with a strong emphasis on flexibility and different functions, it feels like a monochrome Mediterranean village with alleys, squares, and a public piazza for meeting and gatherings. Every six months, &tradition will invite a designer or artist to rethink the concept for how products are presented.
Left: Marble Lights, by the London-based Studio Vit, are displayed in one of the showroom spaces. Right: Two colorways for Another Rug—Green Jade and Red Volcano—by the graphic designers All The Way To Paris.
---
The Product
Coinciding with the opening of &tradition's showroom in August 2014, the company released Another Rug, designed by the Danish-Swedish graphic design studio All The Way To Paris (ATWTP). The progressive agency has, so far, made its mark with visual identities, print materials, and art catalogs. This is its first textile project, but ATWTP's penchant for color is not forgotten in Another Rug: the kilim is available in Yellow Amber, Red Volcano, Green Jade, and Blue Thunder, all handwoven in India, and made from New Zealand wool and cotton. The staircase graphics make it virtually three-dimensional, beautifully complementing a minimalist home.