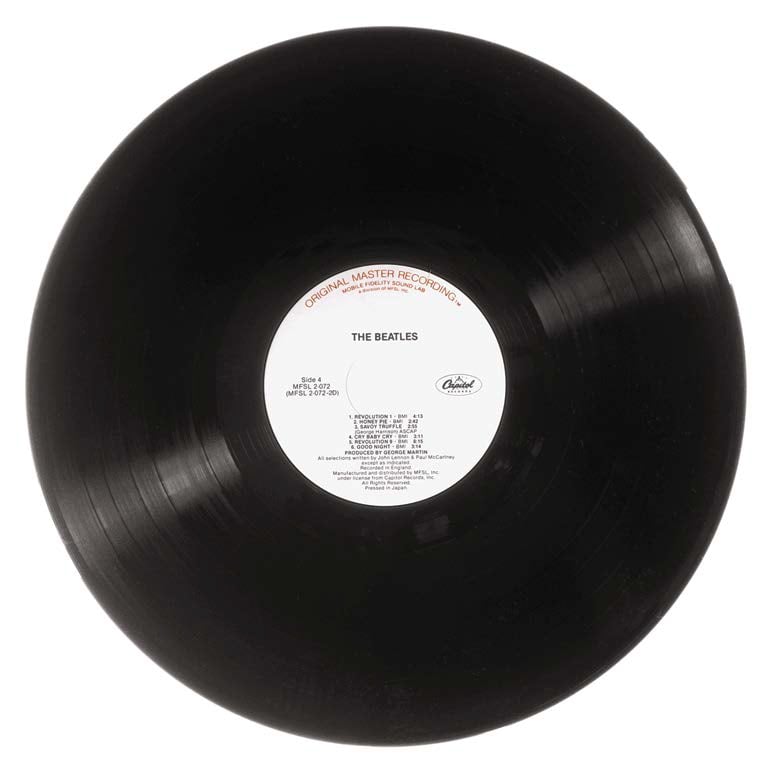 December 9, 2013
A Personal Perspective: An Esslinger on the Apple Revolution
An excerpt from a new book by Hartmut Esslinger which details the early days of Apple, just before it changed the world.
A new book by industrial designer, Hartmut Esslinger of frog design, famous for being an early collaborator with Steve Jobs, explores how the first Apple computers got designed and developed. Hartmut provides a peek behind the scenes, into the making of the products that revolutionized the digital age, in Keep it Simple: The Early Years of Apple (Arnoldsche Art Publishers). Hartmut's son, Marc, adds a kid's eye view of what it felt like to grow up inside the "revolution." Here, we excerpt the younger Esslinger's memory of his father and his famous, enigmatic, and always fascinating client.
---
Sweet dreams for me.
—     The Beatles. "Good Night," The White Album, 1968
---
More from Metropolis
---
My personal experience with Apple hype began in the early nineteen-eighties. I was 11 years old at the time, living in a small town in the Black Forest, playing "Chop Lifter" and "Space Invaders" on an Apple II, and sleeping between Apple-printed bed sheets in my upstairs room. Downstairs, Steve Jobs often would be sitting late into the evening, looking at hand-drawn sketches and polystyrene models with my dad, the Beatles' "Revolution" (from the White Album, which I've always found quite fitting to that place and time) spinning on an outrageously expensive Yamaha stereo system. On many of those nights I lay in bed wondering why my dad couldn't have a steady occupation like other fathers — teacher, insurance agent or steel engraver. Instead, my father had his own agency, frog design, which he had founded in 1969.
Now, he and frog were helping this man and his Silicon Valley startup develop a "revolutionary" product strategy and design, a project that would extend over several years. My memories of Steve Jobs are vague and, to tell the truth, Panini soccer cards, my electric guitar and my Apple II were more interesting to me than my dad's business partner. I do remember that Jobs was not too enthusiastic about German spätzle, but he loved my mother's pancakes. I also remember that the owner of the small Black Forest guest house where Jobs stayed would have fits of rage because he doubted whether the Ami, a nickname Germans have for Americans, would really be able to pay the massive telephone bills he racked up during his visits. All those hours of telephone conversations with Cupertino and suppliers in Asia seemed very suspicious to the establishment's proprietor. Who would be good for all of those calls if the Ami didn't pay? And unlike the local automotive supplier's business customers who otherwise took up accommodation at the guesthouse, Steve Jobs rambled out every day in jeans and a tee-shirt, making him seem even riskier.
The Beatles' White Album LP, just like the one Esslinger would hear his father and his business partner and collaborator Steve Jobs frequently play.
Courtesy Hartmut Esslinger, from Keep It Simple: The Early Design Years of Apple (Arnoldsche Art Publishers)
Ours was an Apple household, and I remained true to the brand even though I couldn't swap game diskettes with my C64-adherent buddies in the schoolyard. Back then, we Apple people were a small society. By October 2001, when the first iPod was released, Apple users formed a kind of elite society with a cultivated taste for electronics, exchanging friendly, knowing nods of the head with anyone whose car sported an Apple sticker. Like amiable underdogs who are also slightly narcissistic outsiders, we Apple users pointedly dismissed the rest of the world as Luddites, simply resistant to change. Among Germans, the feeling was most like being a St. Pauli1 fan who has (accidently) strayed into the Bayern2 stand — surrounded by non-believers, but still certain you're on the right side.
Back then, we Apple people were a small society.
Those days are gone forever: Now, people in airports, on trains or in pedestrian zones who aren't carrying an iPod, iPhone, or iPad are the exception, not the rule. The reasons for Apple's success are manifold, but at the core of that success is the company's skill at anticipating what its customers will want, rather than waiting for the market to demand innovation. Apple thinks "thirst," not merely "glass of water," and it designs electronic products as cultural and human statements, rather than engineered collections of plastic, metal and glass. This forward-thinking approach gives Apple more than just a time advantage in cornering market segments; it also fuels a growing loyalty among users and buyers, whose numbers are increasing as rapidly as Apple's sales and profit margins. By relentlessly pursuing this strategy, Apple has removed itself from the race-to-the-bottom market that has resulted in ever-cheaper goods of equally poor quality that still can be sold only with discounts and rebate giveaways.
Before I joined fudder in May of 2006, I spent years working in business development for frog design. We were always dealing with new consumer products and solutions — a mobile phone here, a kidney stone lithotripter there — that might be brought to market in one year or as long eight years after our involvement, depending on the development cycle of the related industry.
Apple IIc, final design, 1983. According to Hartmut Esslinger, frog design was forced to edit and re-edit the design in response to petty criticisms from the Apple II team, whose "trivial technical arguments [masked] their NIH (Not Invented Here) syndrome — a dispiriting process I called 'form follows ego.'"
Courtesy Hartmut Esslinger, from Keep It Simple: The Early Design Years of Apple (Arnoldsche Art Publishers)
In those years, almost all of frog's customer briefings, in every sector, had at least one thing in common: At some point, the marketing chief of the company we were consulting with would come into the room, iPod in hand, and say: "Make me an iPod, we want to become the Apple of our sector." But very few of those customers truly understood what lay at the heart of Apple's success. As a result, they weren't ready to think "thirst" but merely "glass of water" as the project progressed. Very often in our projects, pragmatism ended up prevailing over the desire for innovation, which was, at times, the correct decision when it came down to the details. But, much more often, terrific possibilities for actually creating something new that would fly in an Apple-like manner were carelessly thrown away.
"Thinking thirst" is what this book is all about, a process it meticulously illustrates through actual studies, many previously unpublished, made during the creative process that resulted in the Apple revolution in consumer design. The work displayed in these images, innovations conceived in the mid-1980s at frog design and, often, refined amid quiet conversations and loud music in my Black Forest home, can rightly be seen as the conceptual ancestors of the iPod, iBook, iPhone, iPad and i-what's-yet-to-come. Some of them were born on evenings when I had to pull the Apple-dotted bed sheets over my head in order to get some sleep, a time when the Beatles' "Revolution" was still spinning on vinyl — and Apple's was yet to begin.
---
Marc Esslinger, son of Hartmut, worked for seven years at frog. He runs the digital business of big German publishing house and a professional hockey club in Freiburg, plays classical piano and punk guitar, and writes fictional sports columns about soccer and hockey.