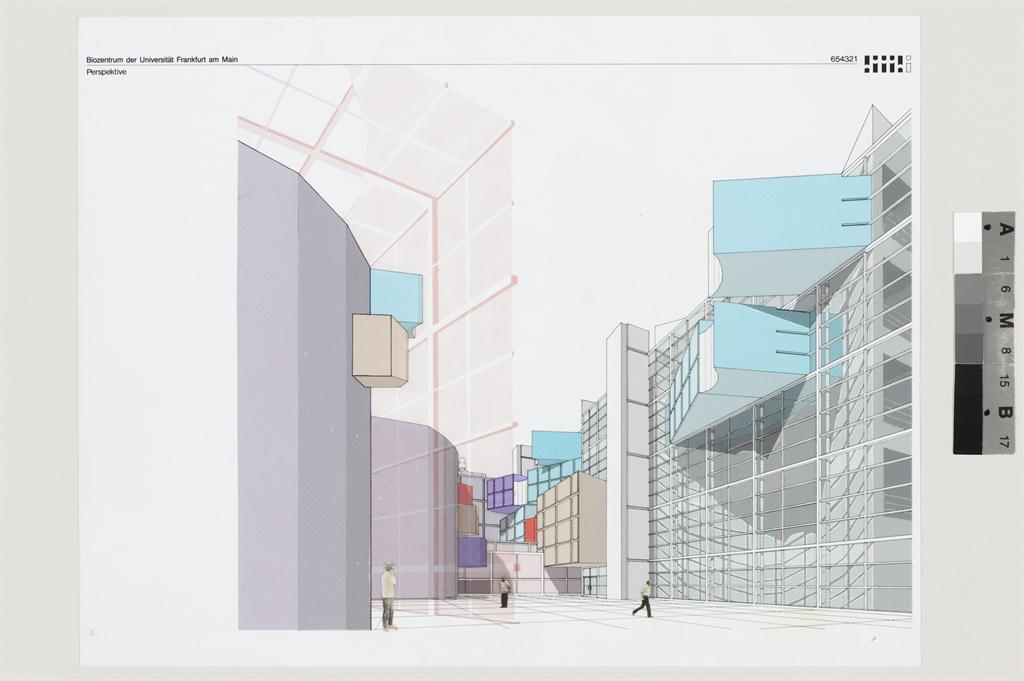 October 14, 2013
Preserving the Work of Architecture's Digital Pioneers
How Gehry, Eisenman, Hoberman, and Yoh helped their profession transition into the 21st century
The earliest artifacts from the formative years of digital architecture are wonderfully strange, as a new exhibition at the Canadian Centre for Architecture show. Curated by architect Greg Lynn, Archeology of the Digital addresses the effects of rapid dematerialization in periods of digital retooling and the subsequent challenge for researchers and students of digital culture and design.  The accompanying publication (Sternberg Press, 2013) also explores the creative processes behind four foundational works in digital architecture from the late 1980s and early '90s. These four case studies in early experimentation and migration to new technologies include Frank Gehry's Lewis Residence, Peter Eisenman's Biozentrum, Chuck Hoberman's Expanding Sphere, and Shoei Yoh's Sports Complex, Odawara.
Rather than focus on the era's many experimental designers, both the exhibition and catalogue are more concerned with the transitional forays of architects who encountered digital tools with existing methodologies and theories. The surviving files from these projects not only document early experimentation with new tools, but collectively they mark the beginning of digital migration for the entire field.  The incorporation of new technology into the Gehry, Eisenman, Hoberman, and Yoh practices allowed for new ways of imagining and articulating form in space, and it greatly impacted and inspired the direction and development of many tools in use today.
---
More from Metropolis
---
Peter Eisenman, Eisenman/Robertson Architects. Biozentrum, Biology Center for the J.W. Goethe University, Frankfurt am Main, Germany: Study Perspective,1987. Additional information: 
Graphic appliqué film on photoreproduction, 21.5 x 28 cm.
Courtesy Peter Eisenman fonds, Canadian Centre for Architecture
Lynn, who was himself at the forefront of experimental design two decades ago, also edited the book. It includes interviews with 13 key architects and engineers who were involved in these projects and engaged in the emerging dialog between analog and digital practices. The majority of the publication, however, is devoted to the surviving project files of their work. These include hand renderings, silk screens, dot matrix, electrostatic and diazotype reproductions, along with photographs, early CATIA models, and various prototypes.
In his opening essay, and as highlighted in his recent interview with Metropolis, Lynn frames this collection of interviews and project files in the context of preservation. The collection serves as evidence for the need of an archeology of the digital, to preserve a record of transitional as well as breakthrough work.
Lynn's voice is especially important today, as digital platforms update, and much of the early work is stored in increasingly inaccessible files. As Mirko Zardini writes in his introduction to the book, innovations in the digital realm played an active role in each of these projects: "The technological constituent—sought, found, tested, modified and even invented by the architects themselves in order to realize their ultimate vision—attained a life of its own and made the production of these projects possible." If this and subsequent periods in the history of the field are to be remembered, a method to preserve digital work must be found.
Frank O. Gehry & Associates, Inc. Lewis Residence, Lyndhurst, Ohio: Elevation rendering from Catia 3D model,1989-1995.
Courtesy Gehry Partners, LLP
Archaeology of the Digital is available online from the CCA bookstore.