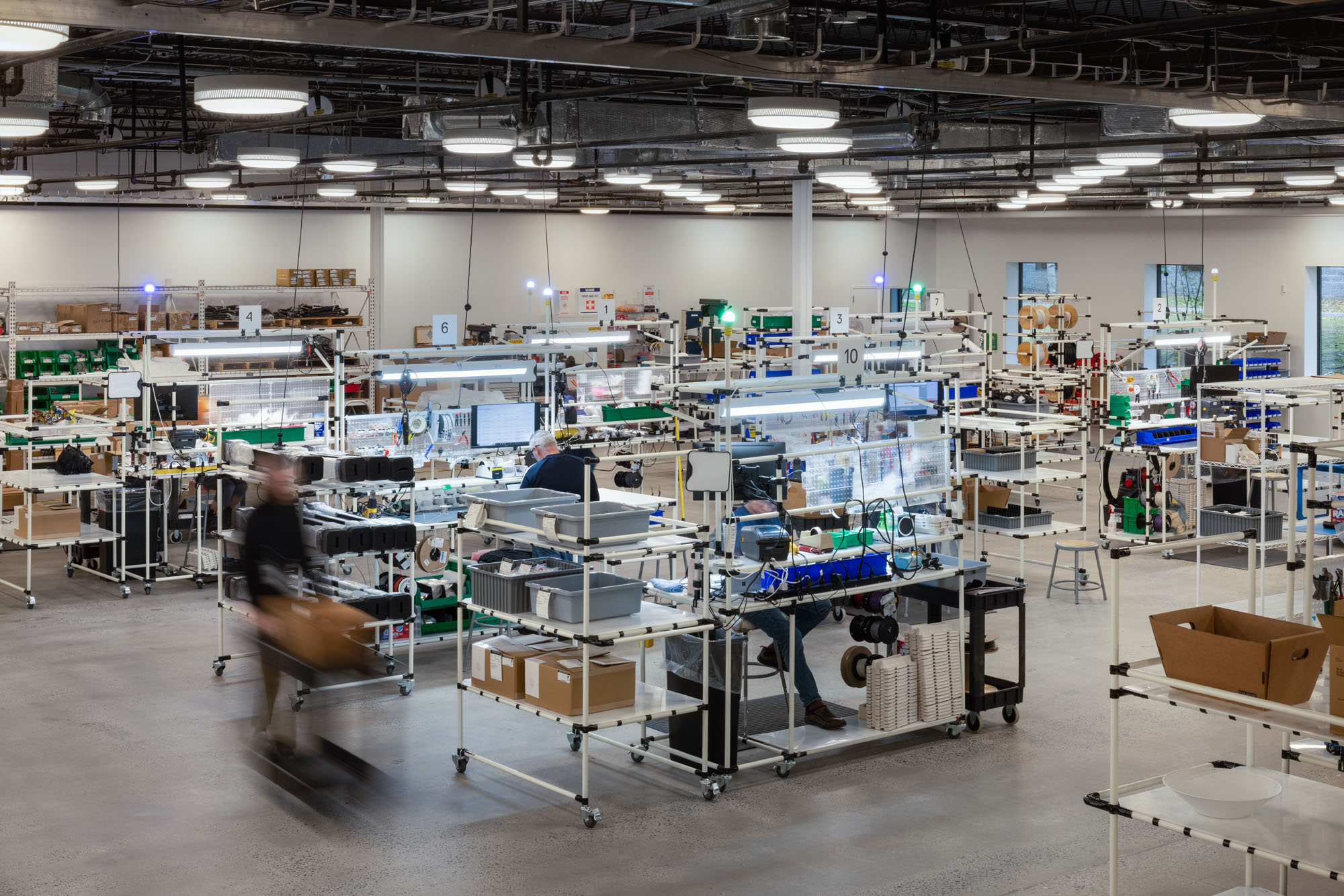 October 27, 2022
RBW Puts Down Roots in Kingston, New York
From its humble start in a basement on Manhattan's Lower East Side in 2007, the lighting brand RBW (Rich Brilliant Willing) has undergone a rapid expansion and fixtures like its Dimple sconce, Palindrome chandelier, and Delta pendant have found wide popularity for their pared-back aesthetics and formal experimentation. Now, co-founders Charles Brill, Theo Richardson, and Alex Williams are aiming for their company to become the leading manufacturer of decorative fixtures in the U.S. for the workplace and hospitality markets. But to take the next step, the company needed a facility that matched its ambitions; it found it in the Kingston, New York, located in the state's Hudson Valley region.
The new 100,000-square-foot RBW Factory is an opportunity to bring every aspect of the business together under one roof. "It provides us with the opportunity to implement our complete vision for the brand and increase our scale for innovation of product, process, and service," says Williams. "We've [always] been inspired by some of Europe's most visionary manufacturing campuses that reflect a thoughtful and holistic approach to planning a company's footprint."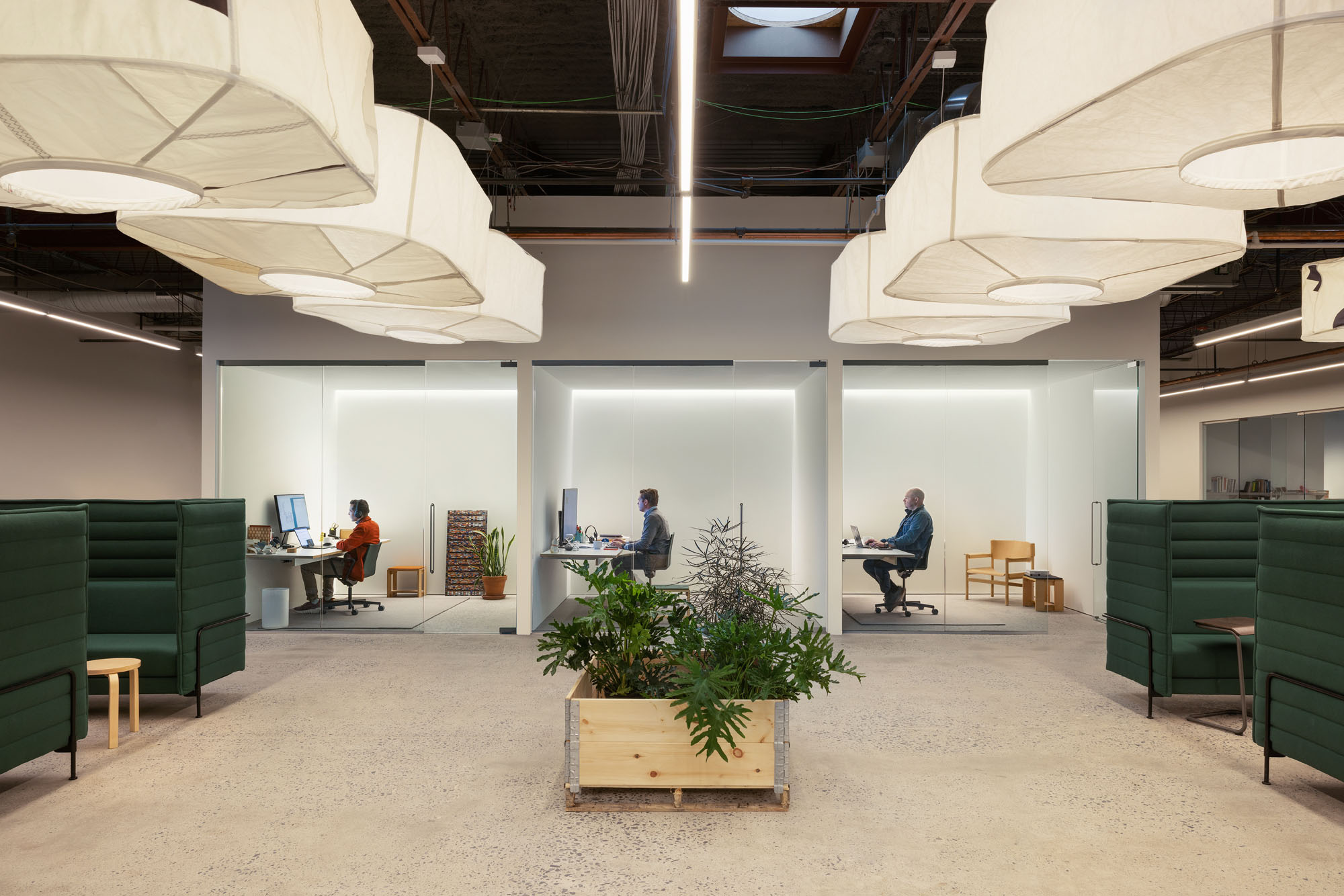 Renovated by New York City-based architect Neil Logan in partnership with local practice Dutton Architecture, the new premises occupy a building formerly used as an IBM customer service call center. The space is defined by a dynamic program and spatial distribution; toward the front of the expansive single-floor complex are various scales of enclosed offices and conference rooms that play off of open bench desking toward the center of the space. A large kitchen, a sizable innovation lab, and marketing space lead into the company's main assembly floor. Break-out areas like a gym and shuffleboard court help maintain a convivial atmosphere that fosters impromptu ideation and collaboration.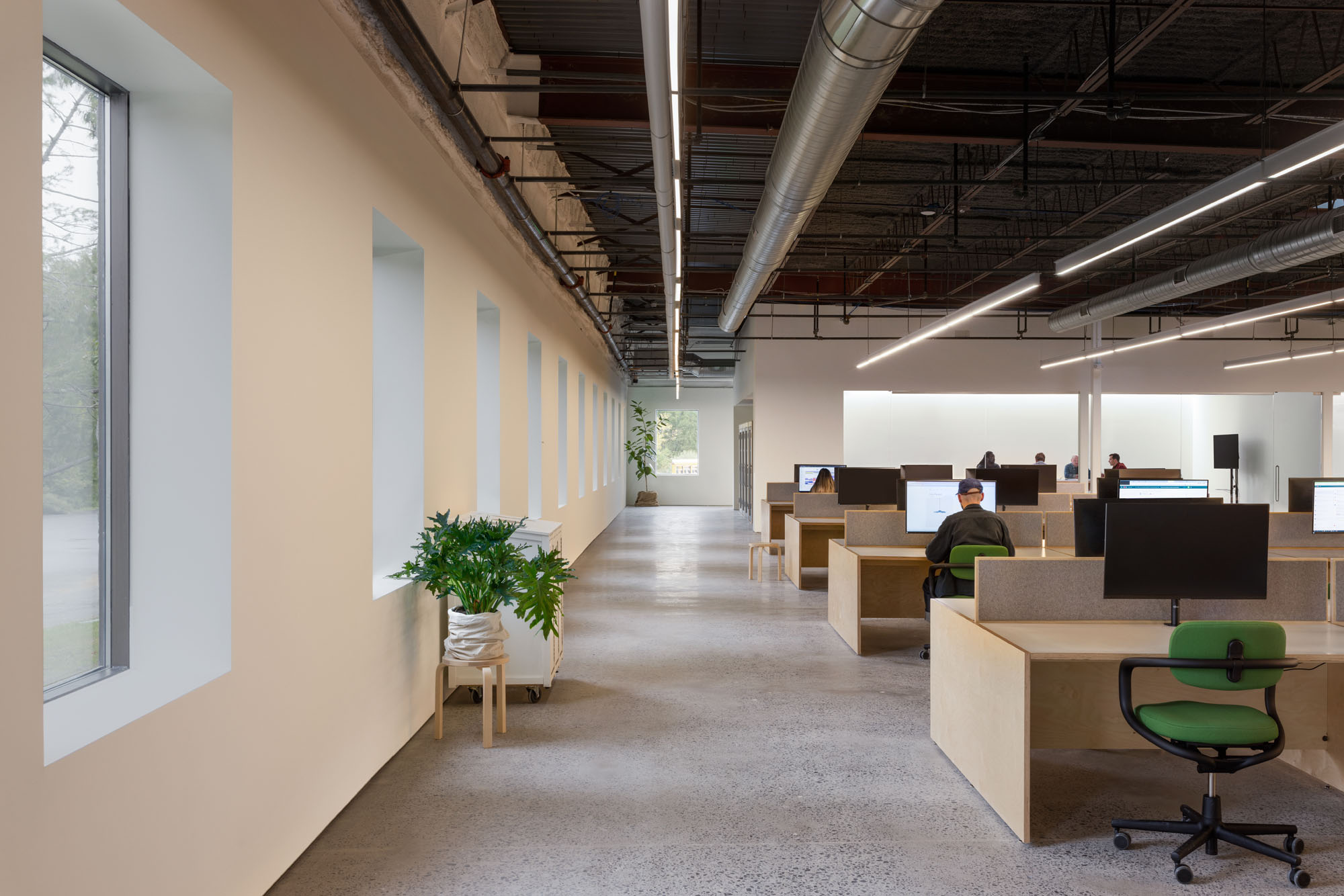 This scheme is particularly tailored to the company's mobile workforce, not only sales reps that work in different parts of the country but staff members that maintain its New York City flagship. Throughout the space, a clean aesthetic—characterized by white walls, concrete floors, pale woods, metallic surfaces, custom built-ins, and colorful furnishings sourced from Vitra and Artek—reflects the brand's design language. Large windows bring in natural light and create an ever-present connection to the site's leafy surroundings. While exposed ductwork alludes to the building's light-industrial past and present, the building's open-plan design suggests that there's room to accommodate an ever-expanding workforce.
Part of RBW's mandate is adhering to strict B-Corp standards of high social and environmental performance. With an overall score of 81.5 bestowed by the B Lab organization in 2019, RBW is hoping to re-obtain the certification. Practically, this comes down to providing fair wages, ensuring quality of life for employees, and cutting the carbon impact of its manufacturing operation.
---
More from Metropolis
---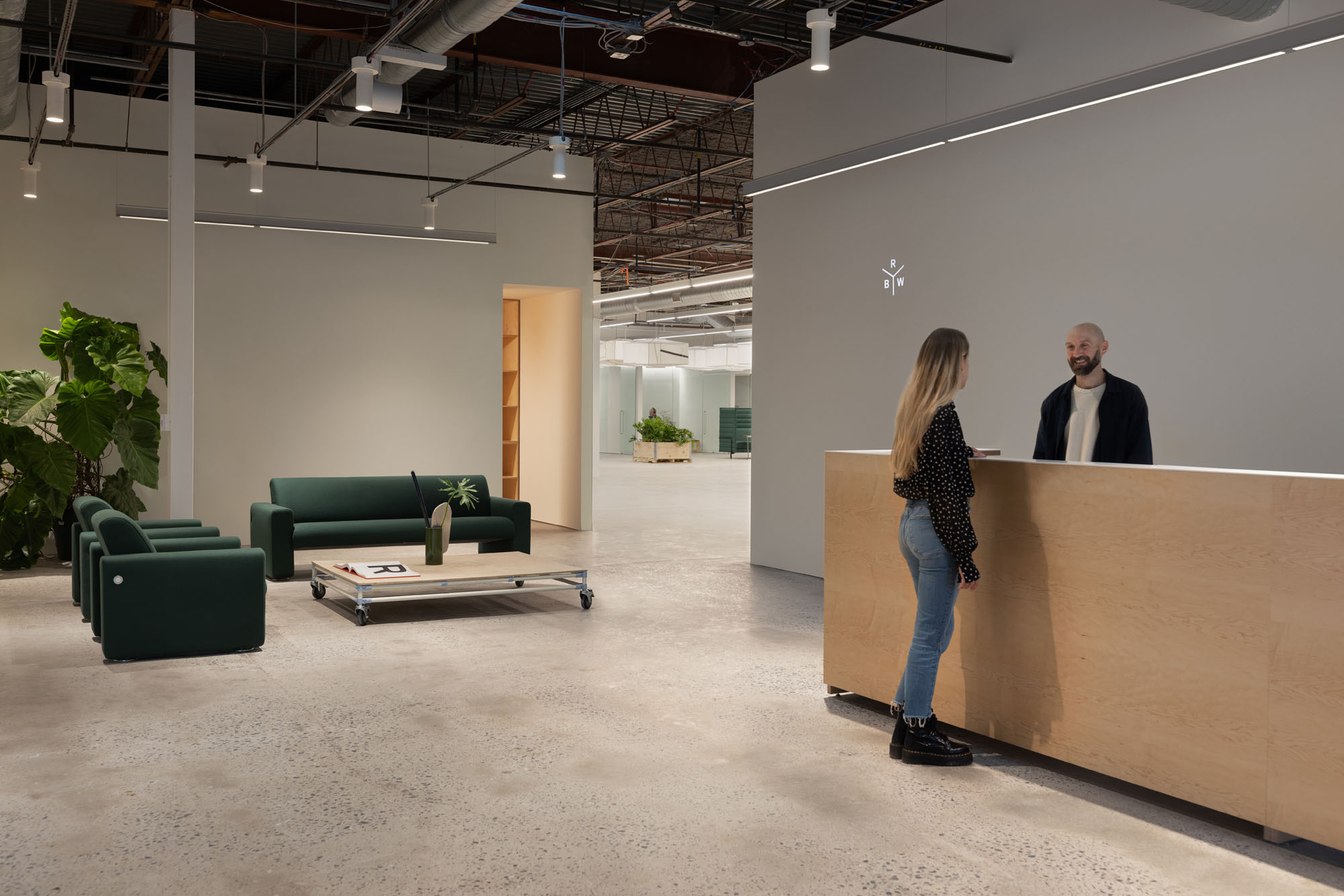 The RBW Factory is outfitted with green features like electric vehicle charging stations, and there are plans to canopy the parking lot with solar panels. But the company also aims to drive sustainability through efficiency. Powered by an advanced "job shop" IoT (internet of things) tablet app, the assembly floor functions with a streamlined order fulfillment system that helps cut down on lead times and excessive transportation. Modular elements that are easily snapped together, and an inventory of interchangeable parts further reduce delays.
Developing the RBW Factory was not only about having more space but having a chance to implement new future-forward strategies. "Kingston's history of traditional manufacturing provides a fertile foundation for the innovation-driven industry, which made it an immediate fit for RBW's new chapter," says partner and director of innovation, Theo Richardson. Its likely that RBW won't be the only company writing the next chapter of Kingston's industrial history: Developers have tentatively earmarked the rest of the vacant former IBM plant for a massive adaptive reuse master plan incorporating affordable housing, a film studio, and a commercial district.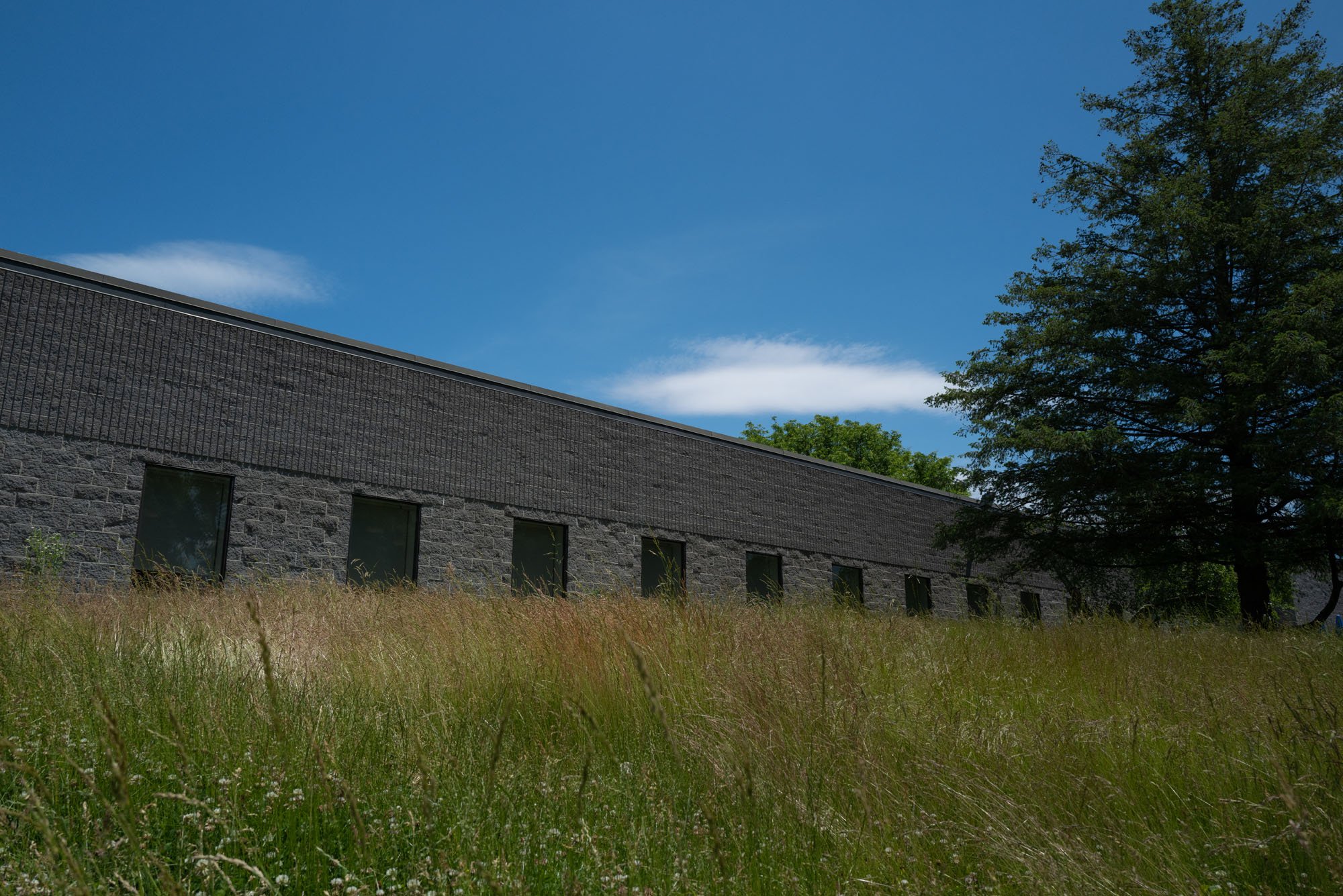 Would you like to comment on this article? Send your thoughts to: [email protected]