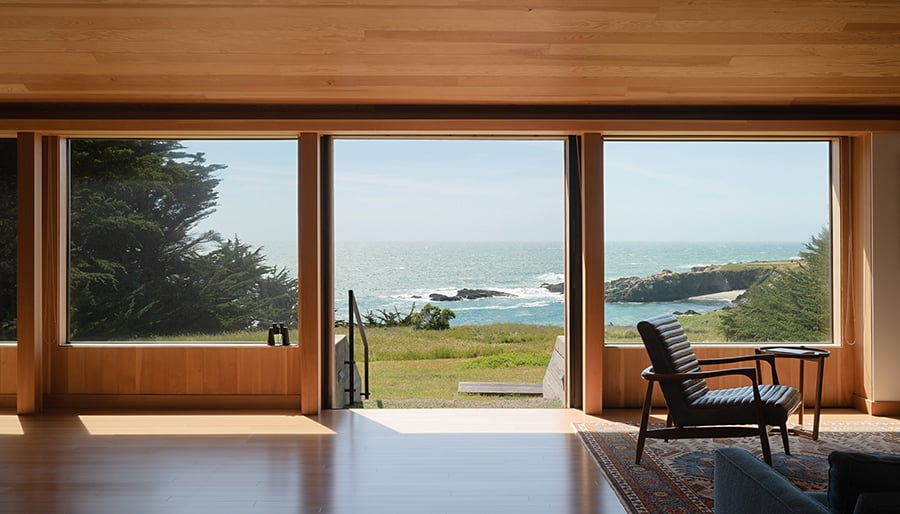 October 10, 2018
An Original 1973 Sea Ranch Retreat Gets a Rejuvenating Refresh
Architect Malcolm Davis updated the 1,400-square-foot house to highlight its ocean vista while staying true to Sea Ranch's architecture.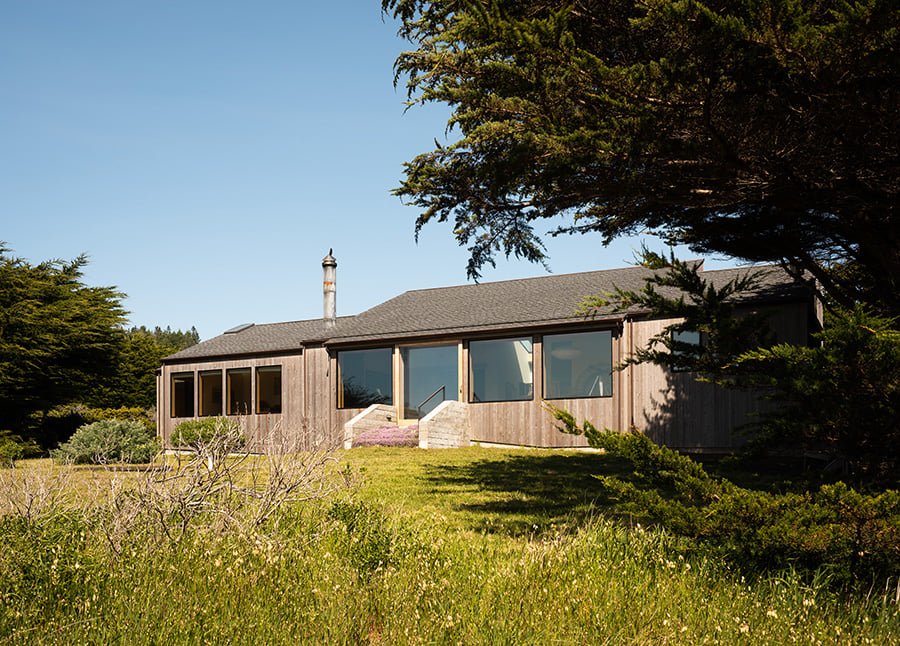 ---
The minimal silhouettes of Northern California's Sea Ranch have inspired architects for more than half a century. Modeled on weathered sheds and barns along the coast, the original wood-sided vacation homes were intentionally quite modest. One such dwelling was recently updated by architect Malcolm Davis to highlight its ocean vista while continuing to draw from its original architectural source material.
"It was the simplest little house it could be. Building more of it came easily, because it was based on these farm structures that could be added onto," says Davis, who is well versed in the "Sea Ranch Style" after building 13 houses at Sea Ranch and a stint working for William Turnbull (who, with the other principals of MLTW, was instrumental in defining the architecture of the place).
Located at the southern end of the original 5,000-acre Sea Ranch site, this particular 1,400-square-foot retreat was designed by architect Ralph Matheson in 1973. It was tucked among the trees and had one of the area's best views, with a living room and kitchen that fronted the ocean. But from the front door, the view was awkwardly bifurcated by a post and a bay window with a dropped roofline. And the two bedrooms were located at the rear of the house, so their views were of trees on either side. "The house was clearly done on a tight budget, and the architect's priorities were to create a compact structure," says Davis.
---
More from Metropolis
---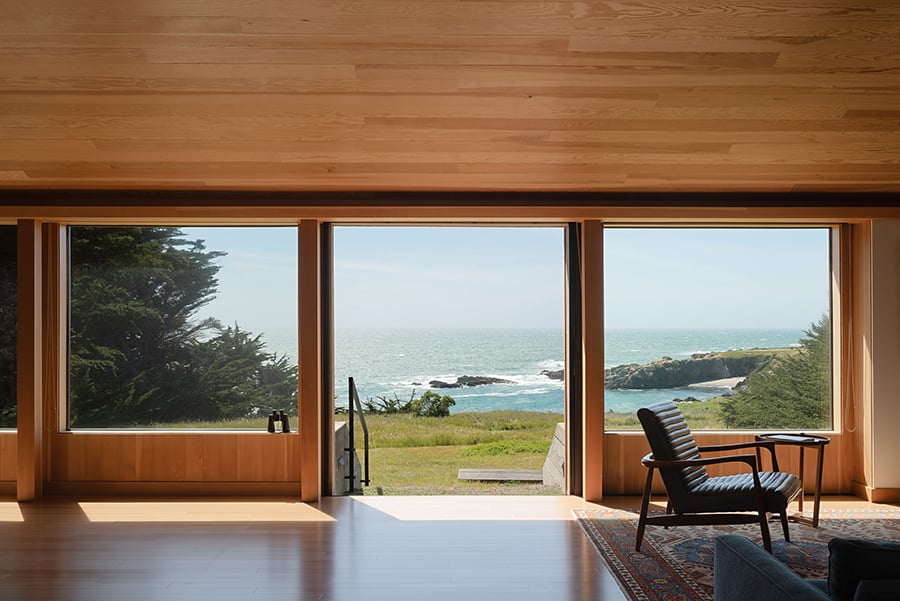 ---
The homeowners, who had rented the retreat occasionally for more than a decade before purchasing it, waited several more years before embarking on a comprehensive upgrade. Davis added an ocean-facing master suite to the north and expanded the kitchen and living room to the south, taking over the footprint of an outdoor deck that had been rarely used due to brisk ocean breezes. He removed the bay window, raising the height of the windows and smoothing out the roofline. The 45-year-old home, now 2,200 square feet, also got all the necessary energy-efficiency upgrades, new Western red cedar siding, and wood floors in lieu of wall-to-wall carpeting and linoleum. Returning to the idea of a barn, Davis also paneled some walls and ceilings with smooth-finished vertical-grain Douglas fir where there had once only been drywall.
"Sea Ranch is not a place for everybody, but it strikes one of those deep chords in some. The ocean, the rawness of the coast, and the houses feel very elemental," says Davis. "We look for ways to balance between the inside and outside, the refined and the rough."
You may also enjoy "This Surprising San Francisco Residence Features a Hidden Bolt From the Blue."