October 17, 2017
Sidewalk Labs Announces New Smart City District For Toronto
"Sidewalk Toronto" will aim to generate "sustainability, affordability, mobility, and economic opportunity" to more than 800 acres of waterfront.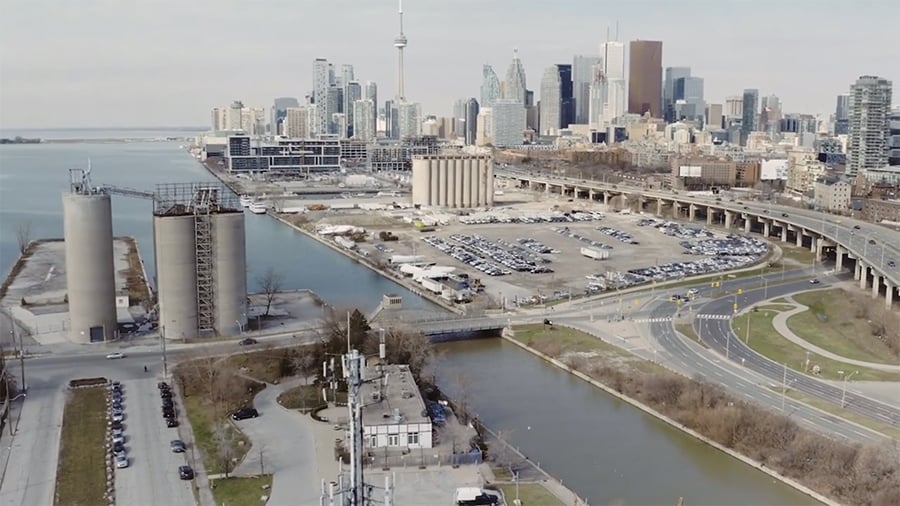 Sidewalk Labs' long-rumored smart city development in Toronto has been made official.
Sidewalk Labs, a New York–based subsidiary of Google's parent company Alphabet, made the winning submission to Toronto's 2017 Request for Proposals to develop the Port Lands, a publicly-owned area located just east of the city center.
This announcement kicks off a lengthy public engagement process. "Waterfront Toronto and Sidewalk Labs will devote the next year to extensive community and stakeholder consultation and long-range planning, focused on improving infrastructure and transportation systems, creating new models of affordable housing and flexible retail uses, and establishing clear governance policies related to data protection and privacy," said Sidewalk Labs and Waterfront Toronto in a press release. The process will produce a "Master Innovation and Development Plan" that will be the foundation for the new neighborhood, dubbed "Quayside."
---
More from Metropolis
---
Already, Sidewalk Labs has committed $50 million (USD) toward this "initial phase of joint planning and pilot project testing." The Canadian government is committing $1.25 billion (CAD) to build critical infrastructure and flood protection.
The explicit mention of affordable housing is noteworthy, not only because Toronto is grappling with housing affordability, but because Sidewalk Labs CEO Dan Doctoroff has faced criticism that his policies as New York's deputy mayor (from 2001 to 2008 under Mayor Michael Bloomberg) aggravated–or at least failed to staunch–the city's ongoing affordability crisis. Additionally, the question of data privacy is no small point: the development will be a testbed for Sidewalk Labs technology, meaning that Quayside will collect enormous amounts of data from its users/residents.
Sidewalk Toronto is, if nothing else, highly ambitious, promising a "global hub of a new industry focused on urban innovation" that's also affordable, eco-friendly, community-oriented, all with new public transportation and public spaces.
"This project offers unprecedented opportunities for Canadian innovators and will create thousands of good, middle-class jobs," said Prime Minister Justin Trudeau in a press release. "The new technologies that emerge from Quayside have the potential to improve city living—making housing more affordable and public transit more convenient for Canadians and their families. I have no doubt Quayside will become a model for cities around the world and make all of our communities even better places to call home."
For more, see the Waterfront Toronto website.
You may also enjoy "Startup Accelerator URBAN-X Welcomes Its Next Round of Entrepreneurs."