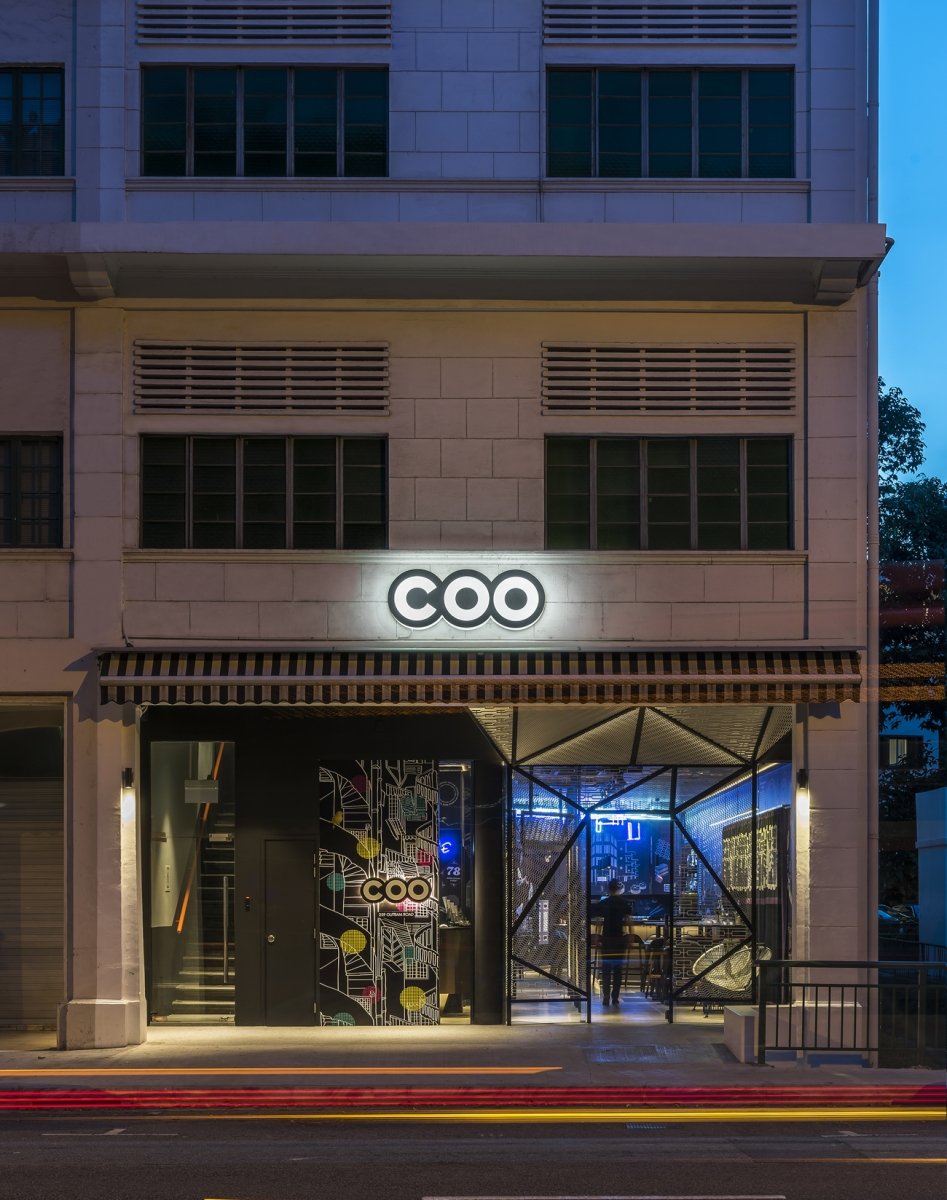 November 22, 2016
Singapore's COO Sociatel Is Entirely Tailored to Millennials
Singapore's latest hospitality concept caters entirely to millennial travelers.
Millennial travel habits have sparked the rise of boutique hostels like COO (above) that offer amenities such as on-site food and beverage services and social events.
Images courtesy Edward Hendricks (CI&A Photography)
---
An upscale hostel seems like an oxymoron. But, thanks to millennials who are traveling more and for longer periods of time, these kinds of designer spaces are becoming popular and are starting to replace the dormitory-style establishments we have come to know.
COO, a new boutique hostel, falls into this new category of dwelling that is helping to transform the hospitality market. Located in Singapore's trendy Tiong Bahru neighborhood, it features private en-suites, a bistro serving homemade meals, and a custom app that connects guests even before they arrive. "The heart of it all was to appeal to the millennial budget-premium population," says Colin Seah, founder-director of Ministry of Design, an integrated spatial-design practice that provided COO's brand architecture and strategy.
---
More from Metropolis
---
Having worked with bigger chains like Starwood and Hyatt, Seah wanted to translate "some of the ideas we had been developing for a different price point." With COO, he successfully blends the traditional qualities of a hostel with amenities you would find in hotels. Sleeping pods with privacy curtains line the walls instead of open bunk beds, while a few of the 11 rooms feature private bathrooms. "We want to balance the notion of privacy while also having a social aspect," says Seah. This led him to brand the establishment as a sociatel—a hybrid between a hostel and a social hub.
Guests can easily initiate digital interactions with one another through the custom app COO Connect. "We've created this friendship bridge," says Seah. "When you register and log in, you're asked what your top five interests are and this information is crunched by the algorithm and you're matched with people staying during the same dates with similar interests." Millennial travelers can arrange to meet in person for drinks or a bite at the 60-seat first-floor eatery, which serves dishes like salmon confit and braised lamb shoulder. "We are really trying to find ways to use digital platforms and overlap it with the physical space," he says.
Millennials currently account for 70 percent of the $5.2 billion hostel industry, and bigger brands are taking notice. In 2013, Marriott teamed with Ikea to launch Moxy Hotels for young, price-conscious globe-trotters, and Hilton's hostel-like Tru by Hilton property is set to open later this year. "The luxury market and sector has suffered," says Seah. "If you want to keep growing your hospitality numbers, you need to appeal to a broader base and you cannot neglect the premium-budget or the budget traveler anymore."
The hostel, which was designed by Ministry of Design, is a new node in the city-state's trendy Tiong Bahru neighborhood.
Sleeping arrangements at COO consists of sleeping pods with privacy curtains—a welcome alternative to open bunk beds.
"We want to balance the notion of privacy while also having a social aspect," says Colin Seah, founder-director of Ministry of Design.