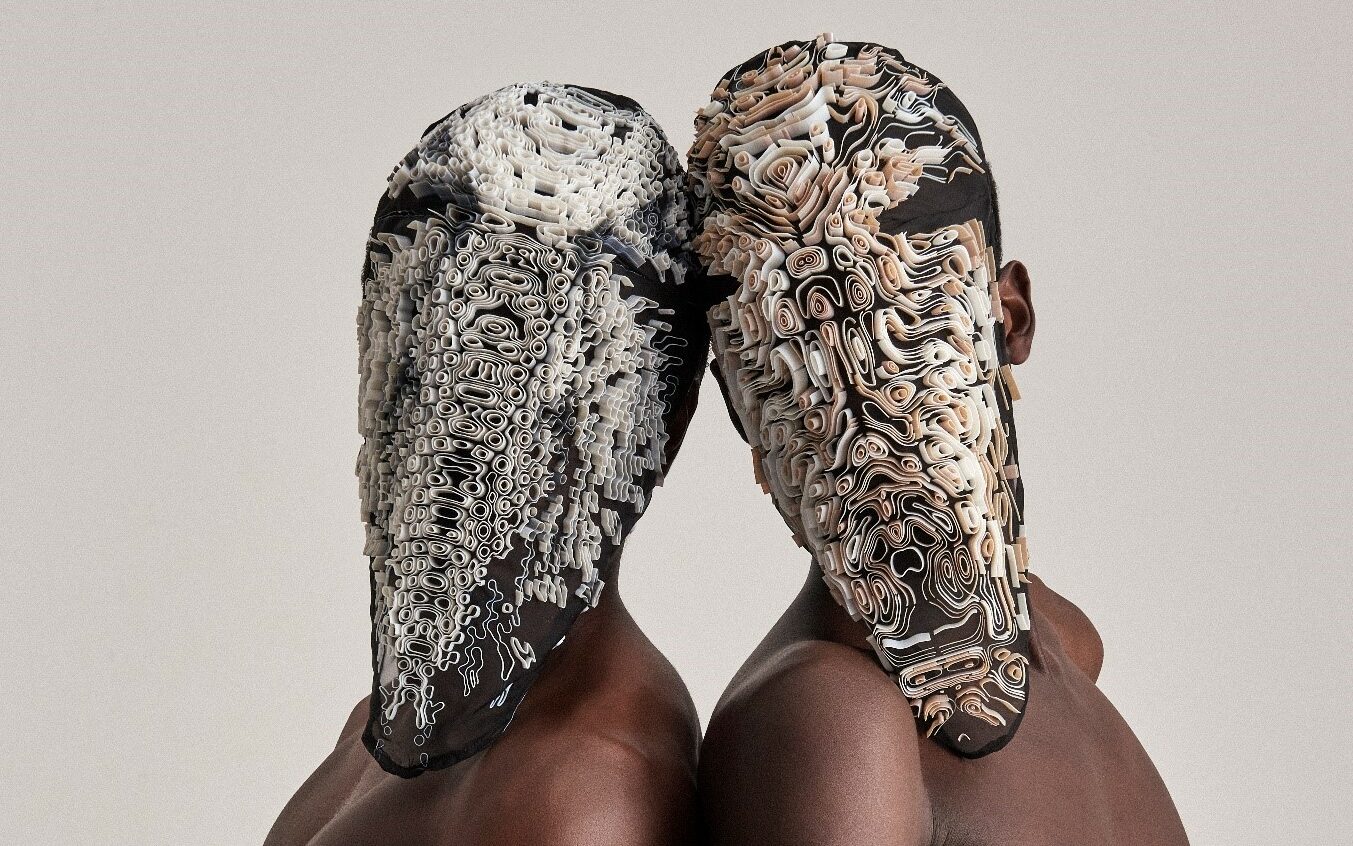 January 20, 2022
Stratasys Envisions The Future of Fashion Through Direct-to-Textile 3D Printing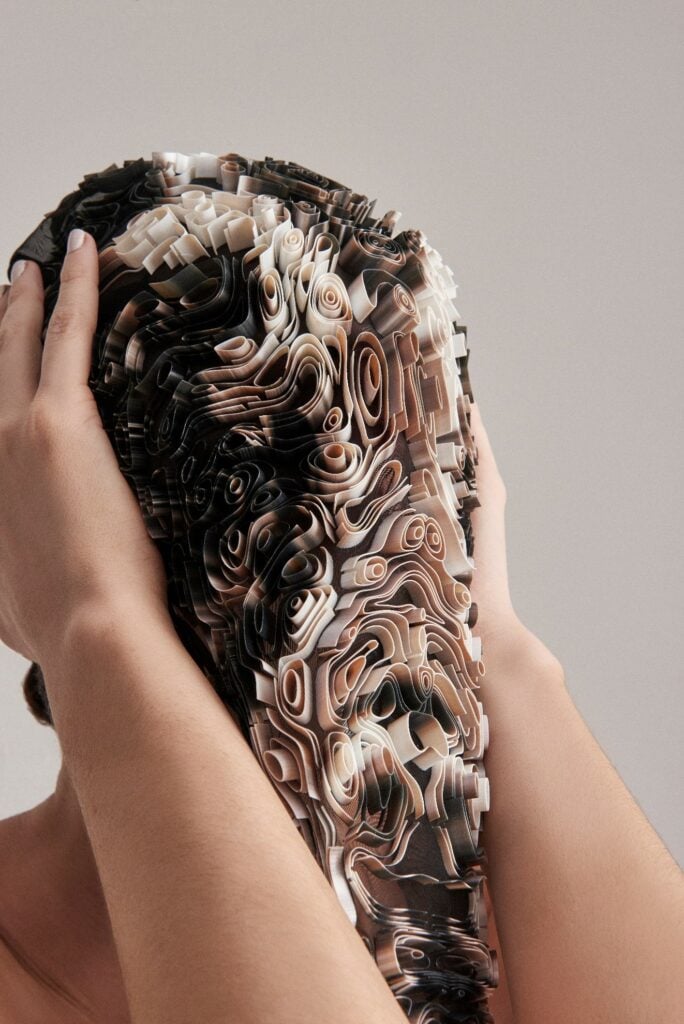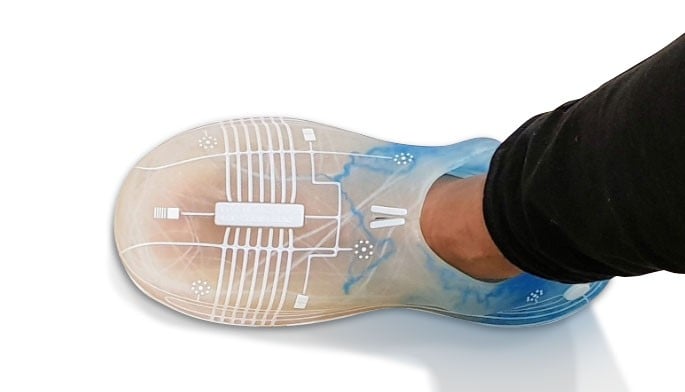 The program seeks to reimagine what urban fashion production entails and how new devices can be used to disrupt the industry. The multi-prong platform supports various artists and designers who collaborate with scientists to develop various speculative and solutions-based projects. Re-FREAM recently teamed up with American-Israeli 3D printing and additive manufacturing company Stratasys to explore how biomechanics, embedded sensors, and direct-to-textile 3D printing could be implemented to develop sustainable materials and products that are more accessible and customizable.
Addressing different facets of the contemporary experience, three leading industrial designers were asked to conceive new garment and accessory concepts using the new and improved Stratasys J750 and J850 3DFashion printers. These devices can create flexible and geometric textiles structures in a wide range of colors and patterns. They work with biomechanical materials including TissueMatrix—an engineered natural composite that mimics the aerodynamics, stretchability, and durability of human skin—but also more traditional sheer fabrics like chiffon.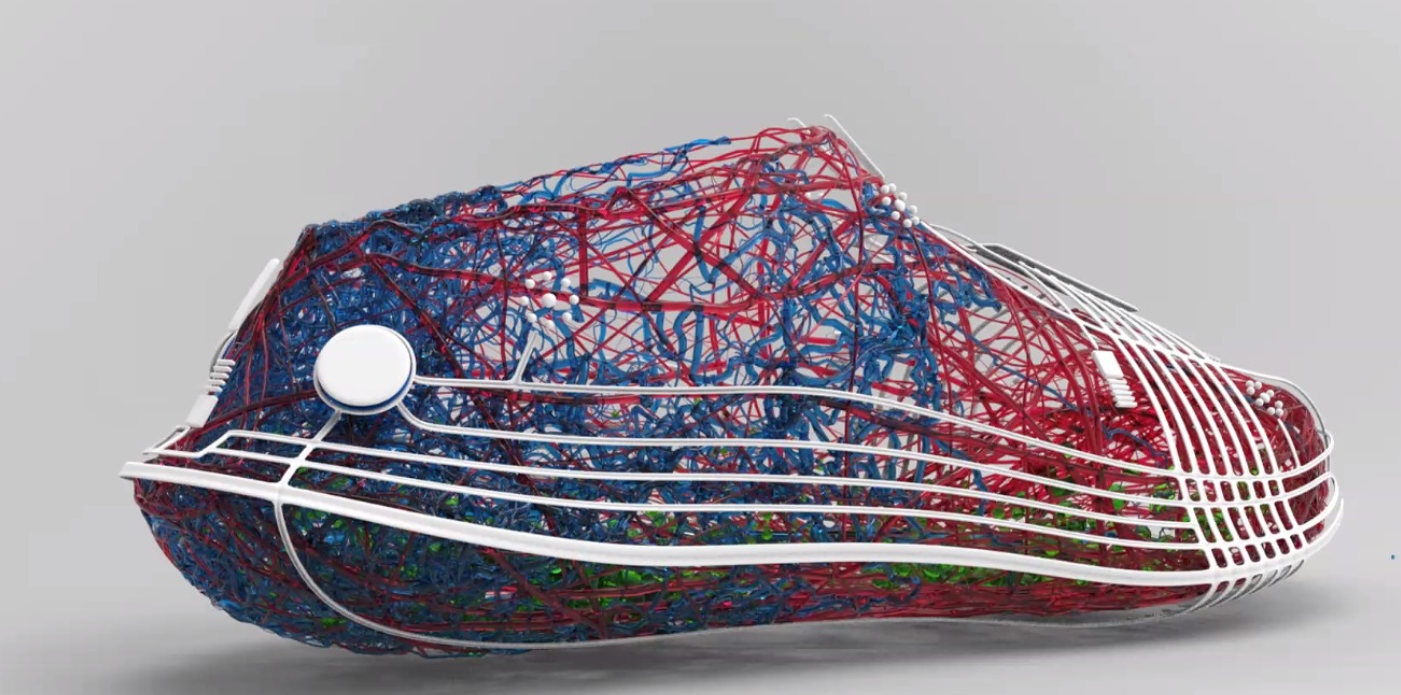 "We can research and develop a sustainable design methodology that offers greater value to the user by changing current practices and making one bespoke [item] rather than thousands of [them] sent to market in standard sizes," says Assa Ashuach. Two of the London-based designer's shoe concepts, Evolve and Sepiida, incorporate sole-embedded sensors. This AI technology allows consumers to customize the footwear based on their individual biometric and ergonomic data from temperature to foot inclination. Because the products are so specific to each user's biology, they better facilitate performance, withstand wear and tear, and in turn, can be worn for longer.
---
More from Metropolis
---
Architect and generative designer at Zaha Hadid Architects, Filippo Nassetti, teamed up with Vincenzo Reale, his counterpart at engineering firm Arup, to put their own twist on the now ubiquitous face mask. Inspired by marine life and the structural quality of coral, the collaborators sought to create a suite of products that would better reflect the personal identities and anatomies of the user. The particularly elastic Thalassic Mask series incorporates 3D geometric patterns and achieves the optimal balance of weight, rigidity, geometry, and curvature to accommodate different faces.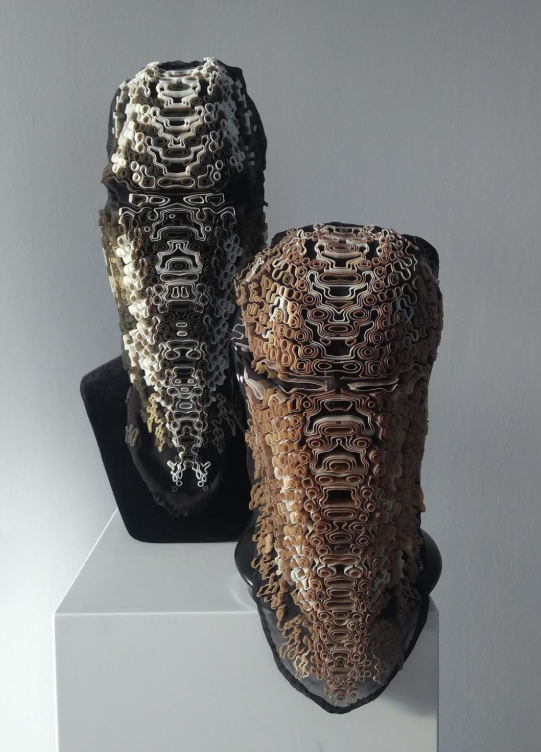 "Inspired by the experience of the pandemic and the restrictions of staying at home, [this project] celebrates equality by masking personal differences and shining a light on humanity," says Stratasys creative director Naomi Kaempfer. "Fashion has always been a vessel for self-expression and differentiation, and we are excited that the innovation of 3D printing on textile is now part of [this tradition]." The idea of reimagining masks during this time is emblematic of how such a paradigm-shifting initiative can so rapidly exploit new technologies to address a major global event like the COVID-19 pandemic. The innovative materials and processes explored in this program are reflective of a mindset shift within the design discipline that has become critical in dealing with our most pressing challenges.
Would you like to comment on this article? Send your thoughts to: [email protected]