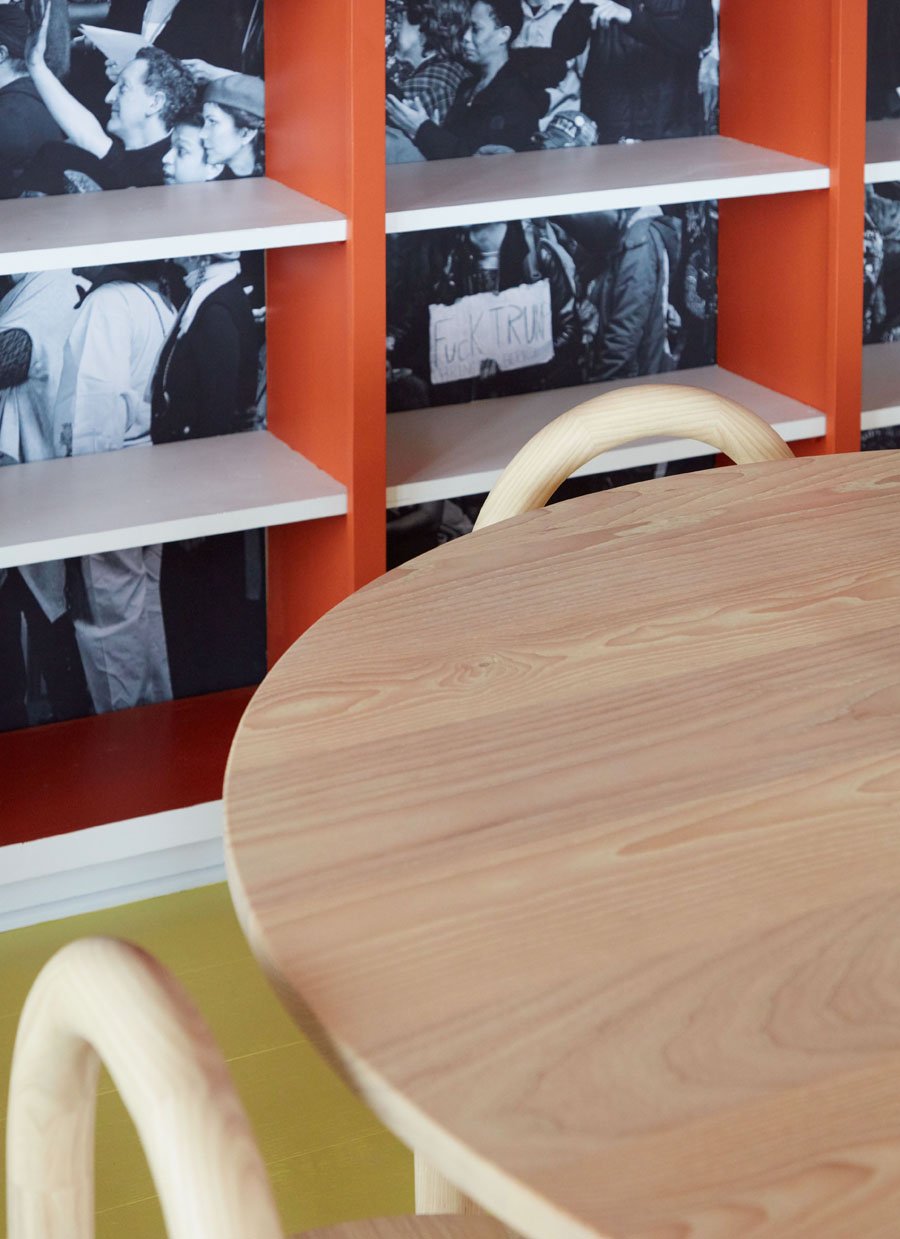 December 15, 2020
A Vibrant San Francisco Villa Welcomes French Creatives
Located below the French consulate, the Studio Mortazavi–designed villa will host local and international artists.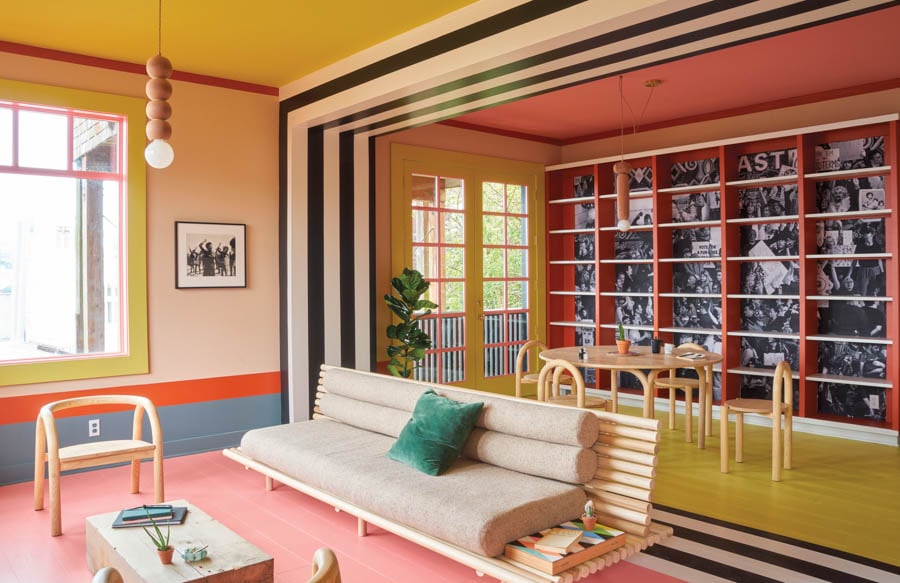 Villa San Francisco, a two-bedroom apartment near Golden Gate Park, launched recently as a two-week-long artist residency, welcoming collaborations between French artists and the city. Because international travel has been restricted on account of the pandemic, scheduled stays for accepted residents have been postponed until 2021. Meanwhile, the villa has welcomed local artists to research, create, and perform in the space, challenging the perception of what an artist residency looks like.
"We have this French tradition starting with Louis XIV and the Villa Medici to have an artist-in-residence program all over the world," says Juliette Donadieu, cultural attaché for the French Embassy in San Francisco. "We really wanted to think about what it means to have a residency in the 21st century and how San Francisco is a place where you have so many communities coming together," she explains.
Architect Amir Mortazavi of Studio Mortazavi, a recent transplant from San Francisco to Portugal, led a conceptual redesign of the flat to stimulate inspiration and create a sense of place.  "I wanted to showcase artists from France who were influenced by and created important projects in the Bay Area," he says. Staging the apartment with furniture and lighting by local designers, artists, and craftsmen with French affiliations, he has created a place of repose. The arch-shaped kitchen table and chairs by Yvonne Mouser reference Paris's Arc de Triomphe, and Jesse Schlesinger's coffee tables draw on Charlotte Perriand and Brancusi's designs for French buildings.
---
More from Metropolis
---
Painted in a yellow, red, and blue palette inspired by Pop artist Wayne Thiebaud's French Pastries (1963), the composition also references the scale of the moldings in the still-extant Villa de Medici French residency in Rome. Walls are covered with stripes modeled on those used by conceptual artist Daniel Buren that frame the open dining room and draw visitors' gaze out toward sweeping views of the city through the living room's bay windows. Photographic wallpaper by photographer and street artist JR, drawn from his 2018 The Chronicles of San Francisco, is recessed behind bookshelves and lines the inside closets and niches. Black-and-white stills from Agnès Varda's 1968 Black Panthers documentary hang on the walls of the living space.
The development of the residence was inspired by artist-led research into ways in which entrepreneurs, universities, and local governments can come together to protect artists' communities from displacement. As the Paris metropole and the Bay Area experience the effects of economic insecurity and climate emergency, they will need the inspiration—and powerful policy tools like public banking, social housing, and the Paris Climate Agreement—to succeed.
"We need to join forces and share a common vision. We cannot live in this kind of world," says Donadieu. "How do we create windows? How do we create spaces where you can have imagination, where you can breathe, where you can share, where you can cry, where you can smile? That's why I think art is important."
You may also enjoy "A Floating Apartment Proves Small Is Beautiful"
Would you like to comment on this article? Send your thoughts to: [email protected]
---
Register here for Metropolis's Think Tank Thursdays and hear what leading firms across North America are thinking and working on today.