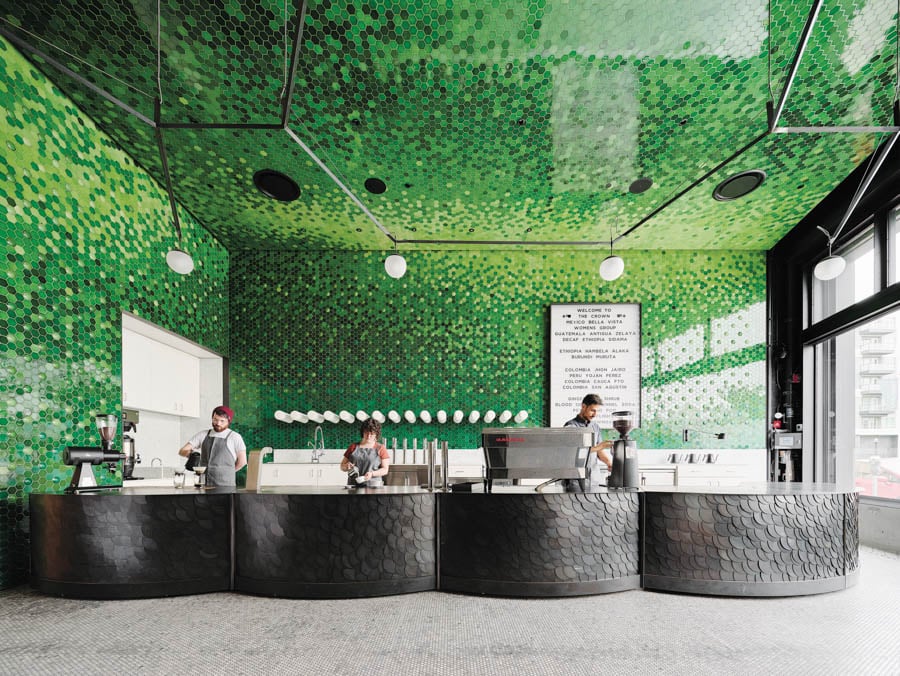 June 16, 2020
The Crown, a Laboratory for Coffee, Is a Tile-Lover's Dream
Studio Terpeluk's outpost for Royal Coffee breaks the mold of a typical coffee-shop interior.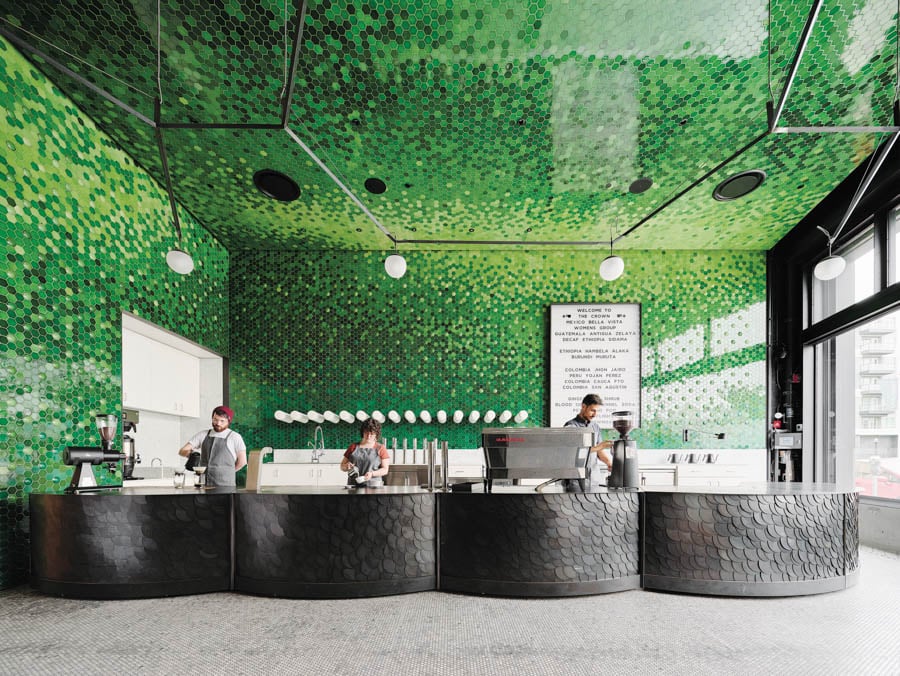 Since 1978, Bay Area–based Royal Coffee has been importing green (i.e., unroasted) coffee beans and quietly supplying them to specialty roasters around the world. Now, in line with the recent explosion of interest in craft coffee, the purveyor hopes to raise coffee connoisseurship among its customers and the public. In early March, Royal made a splashy brick-and-mortar debut with The Crown, a bean-to-cup laboratory and educational center in Oakland for insiders and enthusiasts alike.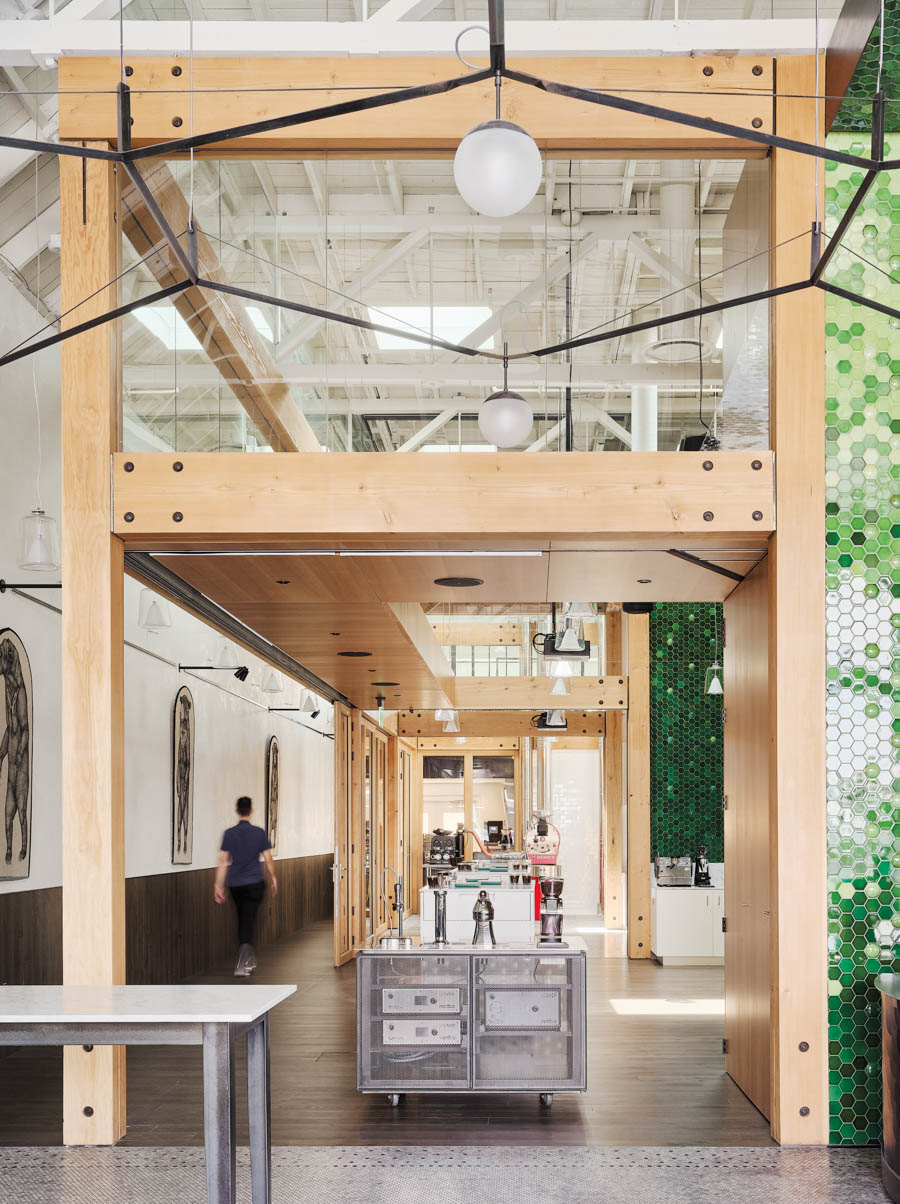 As mandated by city zoning regulations, the storefront space holds a public café, catering to those who think they just need a caffeine fix. But breaking from the wood-clad interior of the stereotypical coffee joint, The Crown glows with green tile. San Francisco–based Studio Terpeluk created a custom pattern and palette that evoke the color gradation of green coffee beans, applying it in high-gloss hexagonal tiles that climb up the walls and across the high ceiling. "The DNA of the company was so exuberant that we wanted to find a way to bring that sense of joy into the space," says principal Brett Terpeluk, who collaborated with Norman Sanchez Architecture on the 4,000-square-foot shop.
Behind the café, a second green-tiled space is home to presentations and "cuppings," or tastings. Dedicated rooms for roasting and brewing encourage experimentation by staff and event attendees. Reflecting the site's formerly industrial use as an auto showroom, the spaces are defined by an exposed framework of Douglas fir timbers and can be closed off with glass folding doors when needed. "It's the inversion of a typical laboratory, which is mostly closed off," says Terpeluk. "Here, the idea of transparency was really important."
---
More from Metropolis
---
You may also enjoy "A Fresh Take on Chinese-American Cuisine in San Francisco."
Register here for Metropolis Webinars
Connect with experts and design leaders on the most important conversations of the day.